Last November 25, we organized a dinner among some WaWies and some popular wedding suppliers. It was so fun that we decided to organize another WaWie Dinner tonight! Meanwhile, here's Jezalin Panaligan to tell you the story of what happened during the first one.
What do you get when you bring together eight soon-to-weds, the woman behind [email protected], and three of the most reputable suppliers in the wedding industry together in one dinner table? Six straight hours of spontaneous conversations, endless laughs and extremely valuable new learnings.
I was one of the lucky few who got a seat at that table. I joined the WaWies Facebook group exactly one month after getting engaged. One of my best friends who got married invited me to be part of the group. The group is overflowing with helpful topics from brides-to-be and even those who already "graduated." One lucky evening, Mimma Benz posted an invite for a casual dinner with Jason, Madge, and Veluz. Seeing the opportunity to get to know fellow WaWies and hearing tips from the suppliers themselves, I reserved a slot.
We were told that it was going to be a casual dinner, we brought potluck desserts and snacks as Madge prepared the full-course dinner for us (I am seriously craving the salted-egg pasta as I type this! Hi MADGE!) but just a little over an hour before our planned meet-up time, Mimma shared photos of the set-up wonderfully curated by Ernest of Bespoke Manila. It suddenly leapt three notches higher with the fancy centerpiece, menu cards, and personalized place cards with gifts for each of the attendee. Our excitement just grew even more as we braved the Friday rush hour traffic!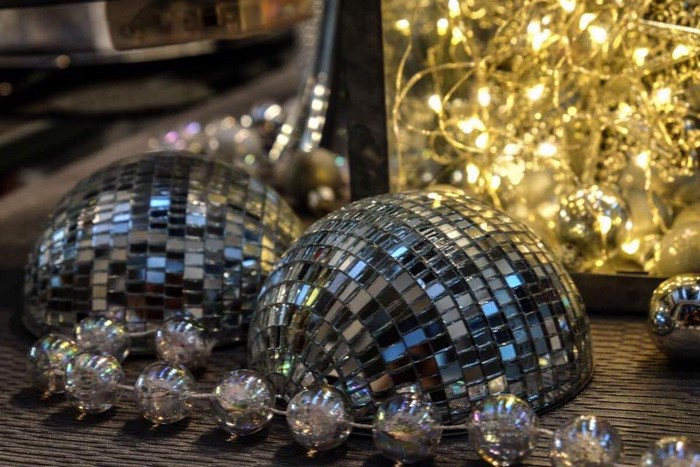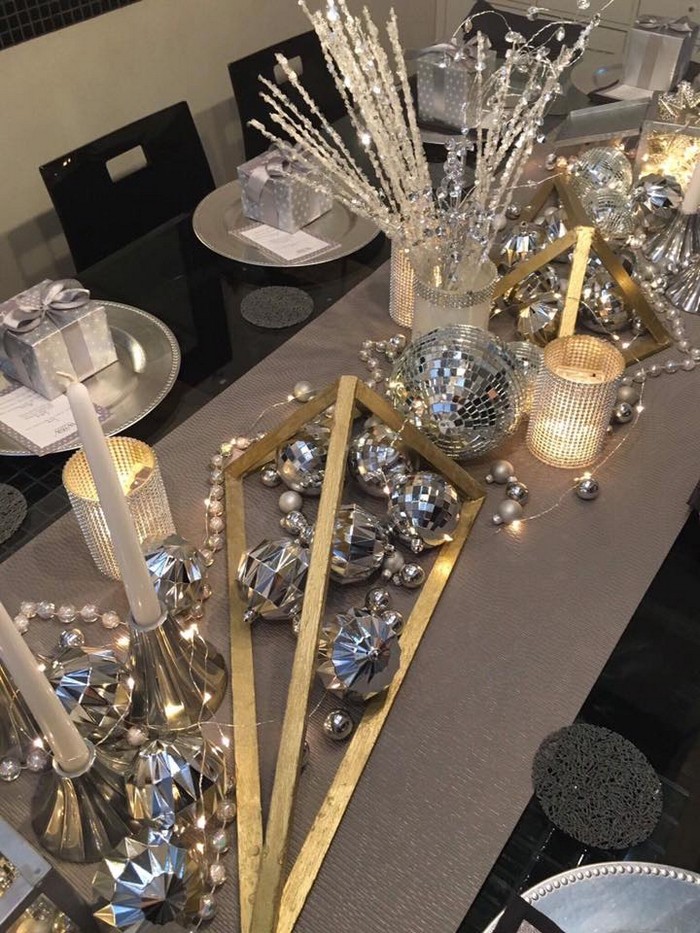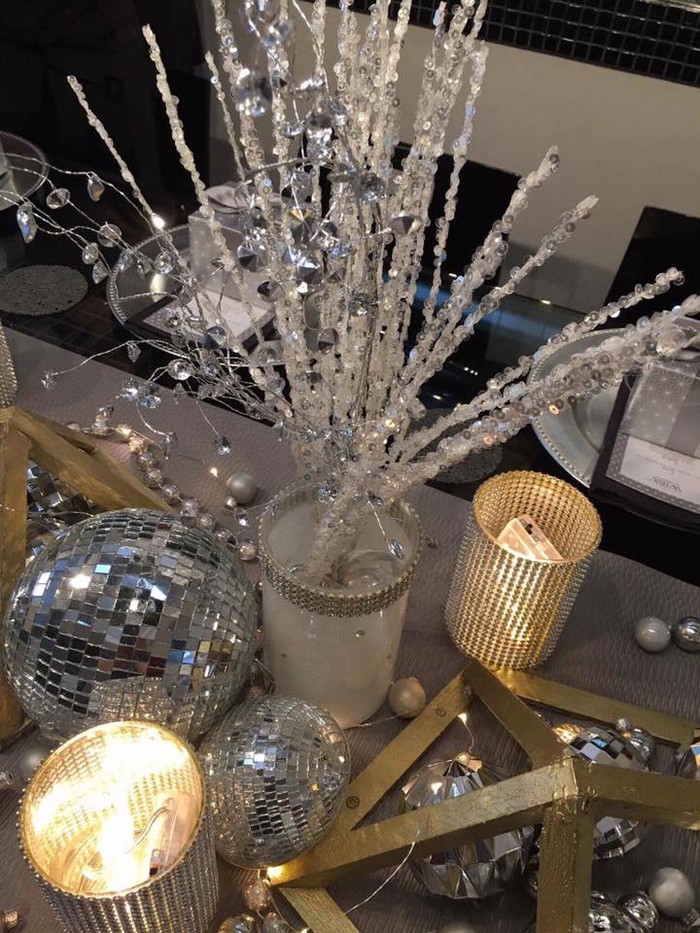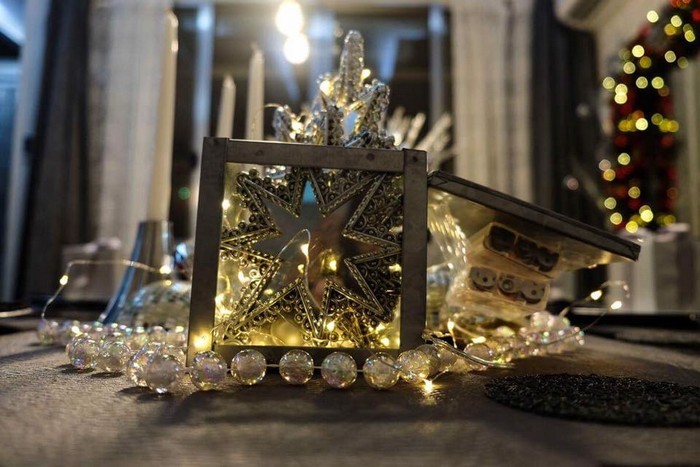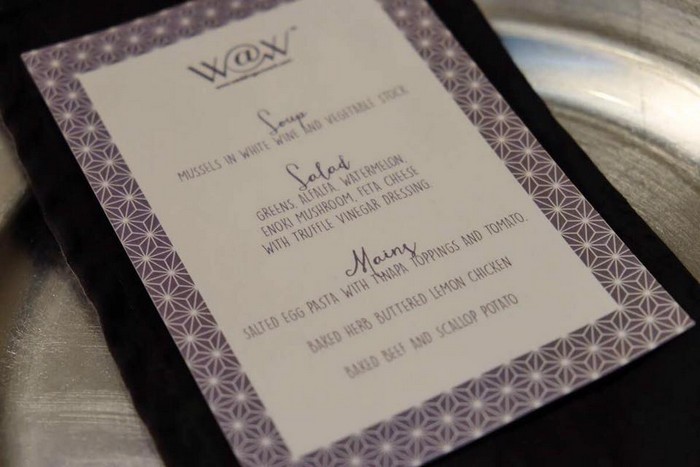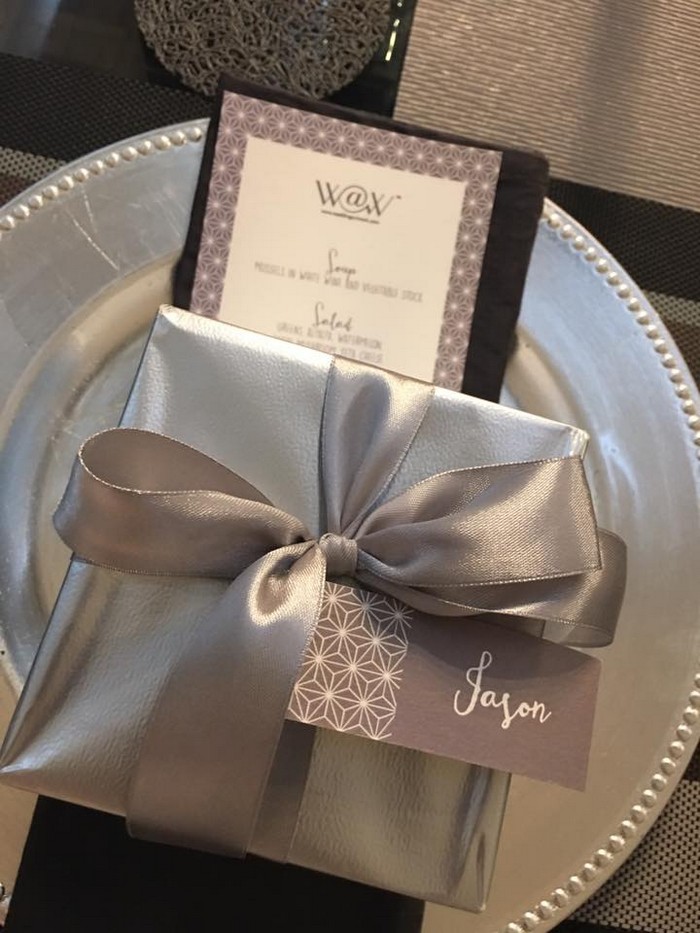 Upon arriving at Jason's house (which coincidentally was just 3 doors away from my sister's previous house!) I could already smell the sumptuous dinner being prepared by Madge in the kitchen. It would take a separate blog entry to talk about each one so I'll just say – everything was delicious, insanely craveworthy and – to add a "millennial" twist – Instagrammable AF!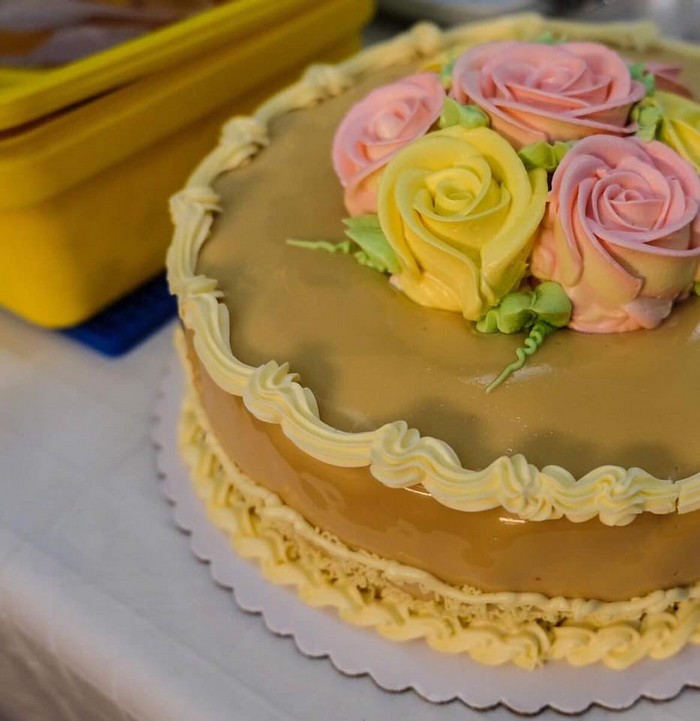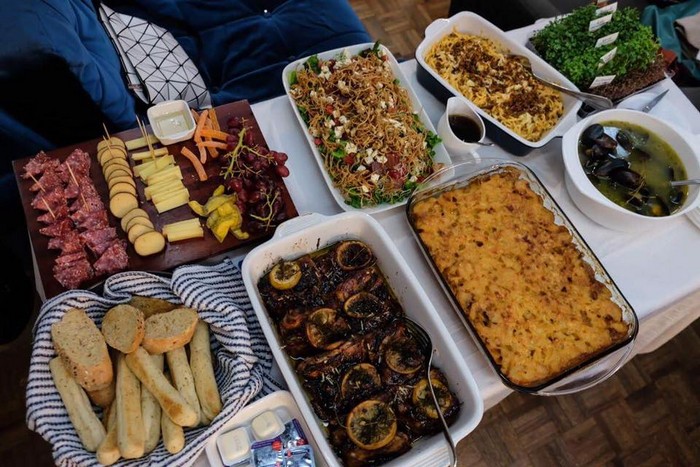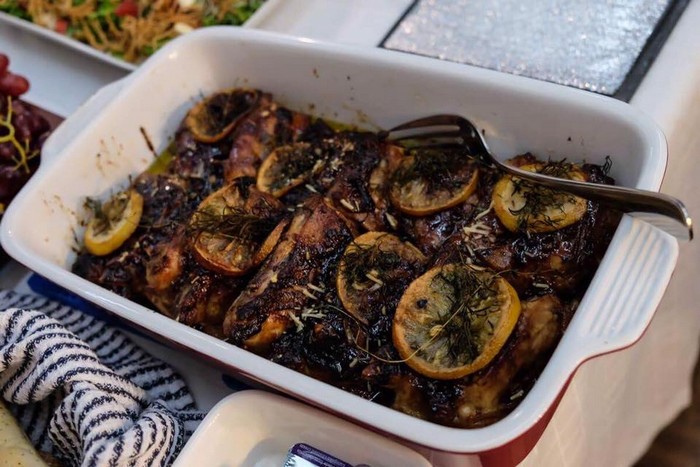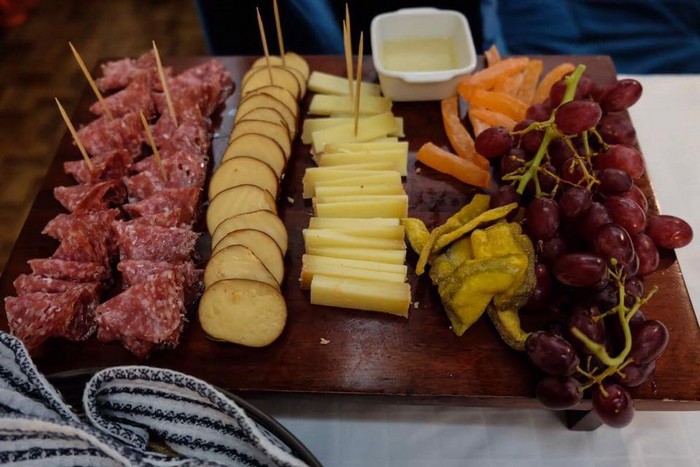 Soup – Mussels in White wine and vegetable stock
Salad – Greens, alfalfa, watermelon, enoki mushroom, feta cheese with truffle vinegar dressing
Mains – salted egg pasta with Tinapa toppings and Tomato; Baked herb buttered lemon chicken; Baked beef and scallop potato.
We started the dinner with a roundtable of introductions from the WaWies.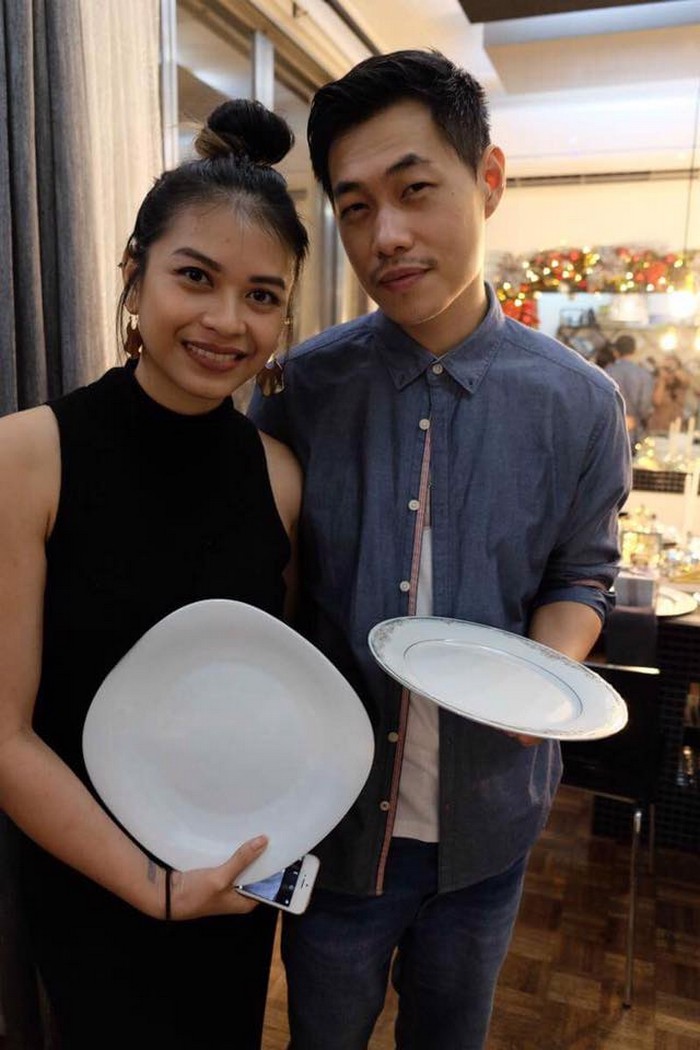 Kat and Laurence
Kat and Laurence's story was fascinating. Both of them are dancers (that's why the group has been pushing them to do a grand production during their wedding – we're looking forward to your SDE, guys!)
"Over all experience was for me as a bride it was fun seeing and hearing from them in and outside of their element. And it was fun knowing that they were open to listen to our views as well. At the end of the day both parties want to enjoy and experience the "best day ever". For the supplier it's not just about making money but I saw the amount of passion they put in their area of expertise. Super appreciate the warm welcome they made us feel that night."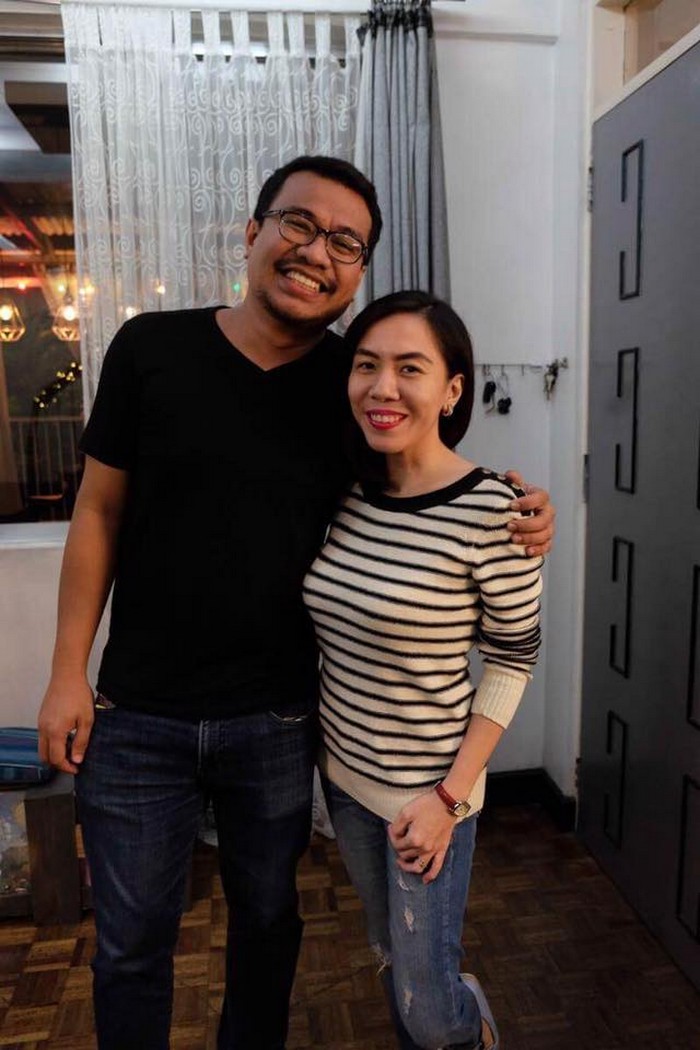 Khristian and Anna
Anna came all the way from Las Pinas. And for all who lives in the South, you know it takes a lot of effort, patience and willpower to brave the Makati Friday rush hour.
 "Talagang nakipagsagupaan ako sa traffic papunta at pauwi. But super worth it!"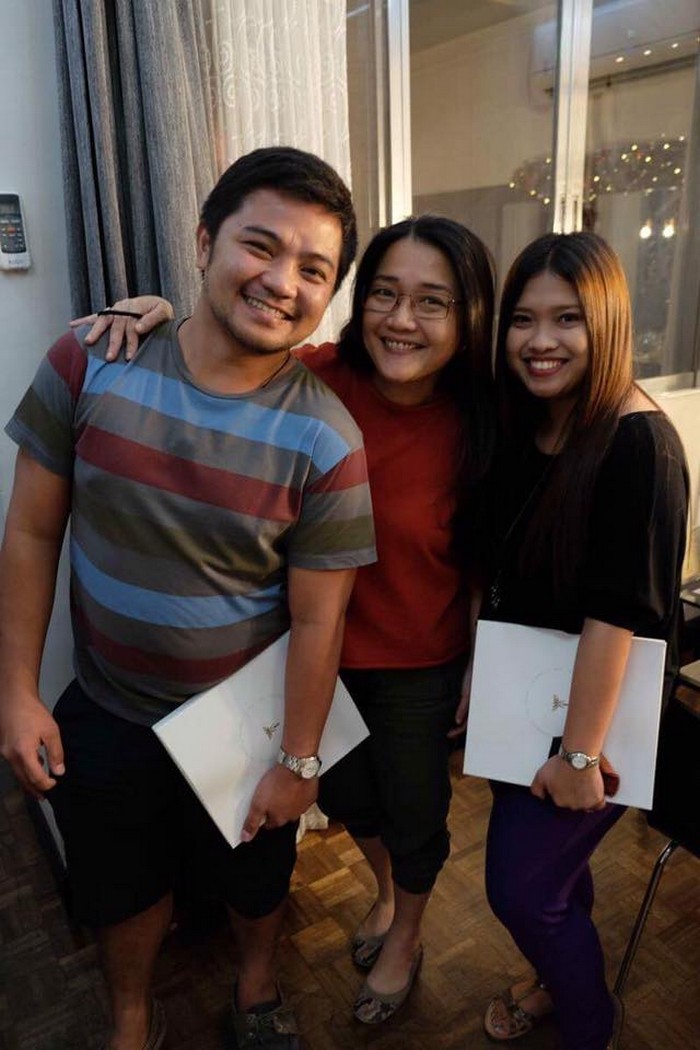 Thom and Grace (photographed above with Veluz in the middle)
Thom was one of the participants of the PPAP dance during the [email protected] annual party held the week before the wedding. According to him, "memorable part for me is when Veluz told me that she can still remember me… hahaha"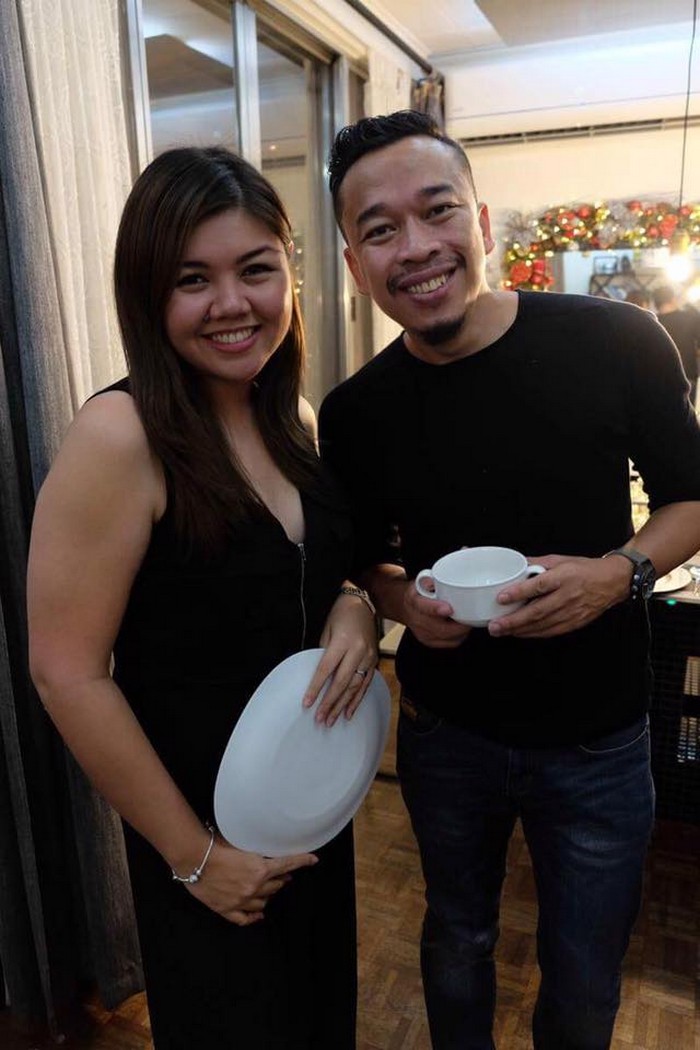 Mitch (photographed here with Jason Magbanua)
"The thing that struck me most that night was when we asked Veluz what the most important thing is in a wedding, and I was surprised when she said makeup. Obviously, I thought she was going to say the gown! I've learned that it doesn't matter even if your gown is couture, if your make up is wrong, you will look wrong. And thanks to their advices, I also now know not to color my hair blonde (I used to be and I was thinking of bleaching it again for my wedding) as it will ruin the whole look. Thank you sooooo much!"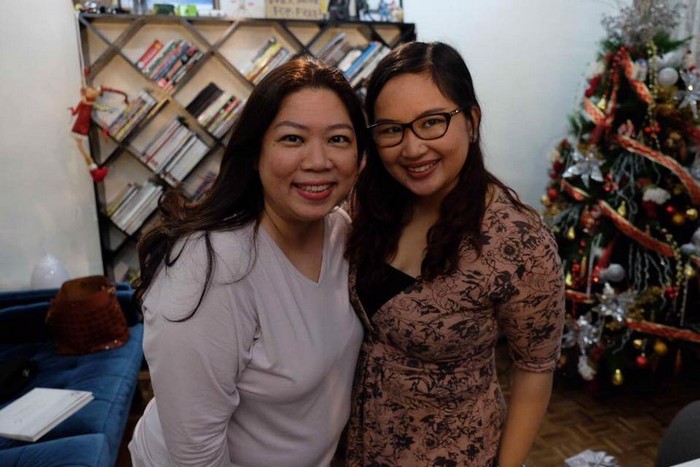 The whole group was so animated that we only took a glimpse at the time already past midnight. Even then, the conversations carried on and even continued via Facebook Messenger!
Being a Project Manager by profession, and because the learning we picked up are too good to be kept within our small circle, I immediately shared a "Minutes of the Meeting" to the WaWies Facebook Group and now we're sharing them here as well.
(Disclaimer: these were pulled from memory so they are not verbatim and should not be taken as a direct quote from each supplier. J)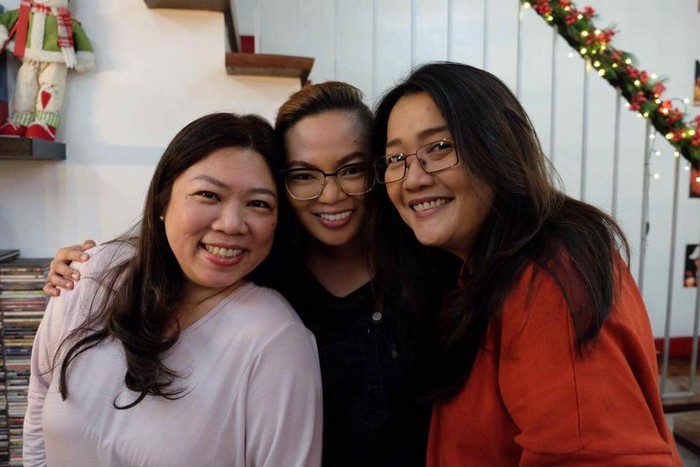 Mimma Benz, Madge and Veluz
Tips from Veluz:
Don't neglect the groom. For barong, the inner should be long sleeved and UNTUCKED! The neckline should be not too tight and not too loose (kasya 1 finger lang). Also – NO boutonniere for barong.
Your wedding gown should show your personality but please don't put crazy details like nipa hut or coconut tree design
Nothing should stick out from your gown. If any part of your body stands out too much (boobs, butt, etc) then it's probably not a good fit. Should not be "Wow ang ganda ng <part of the body> mo jan!" but rather, "Ang ganda mo. Period" — same goes for makeup. Not too harsh contours or eyebrows that it pops up.
Just because you look good in that cut in other dresses doesn't automatically mean you will look good in that same cut for your wedding gown. The fabric and the color are totally different. Trust your stylist when they tell you that your peg may not look good on you.
Change your hair color BEFORE your final fitting as changing your hair color could change your whole look
Don't look down when you have your veil in place. Look straight ahead.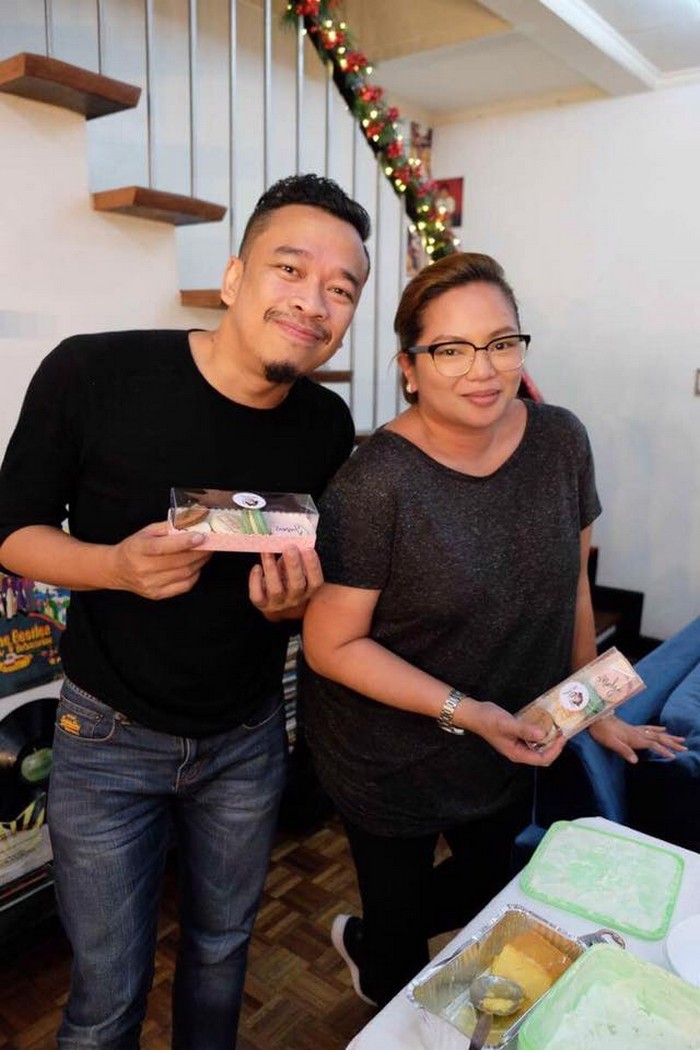 Tips from Jason:
For key moments or if something is happening in the program, ask your L&S supplier to use WHITE light. Leave the mood lighting to the tables.
Minimize theatrics (smoke, bubbles, butterflies, etc.) Natural is best.
Be conscious of the lighting for the church. Natural light is better. Blue light is not flattering on the skin tone
It's usually the Photographer that leads and dictates the shots / poses, the videographers just really capture the moment
Consider to actually spend time with your guests and not just hi-hello-bye. Maybe you can do away with the grand entrance and mingle with them during cocktails
The Barong/Suit should be custom-fit. It's obvious if the sleeves are too long or if the coat jacket is too big! (And this is not something they can edit out in videos)
Tips from Madge: 
No-make up make up is actually more difficult to pull off than contouring or smoky eyes. Allot some time for this.
If you're happy with what you see (ex: your make up), be satisfied with it and don't listen if anyone else says otherwise.
Go with timeless look. Don't go with what's trending. Make sure that when you look back on your photos you won't tell yourself "bakit ko nga ba ginawa yan?" 
When going for hair pegs, find something that is close to your hair color. Sometimes a hairstyle for a blonde won't look as good for dark hair
If you plan on colouring your hair, please inform both your HMUA and your wedding gown designer. It will greatly affect the whole picture. As Filipinas, we have a yellowish skin tone so baka biglang hindi na siya bagay sa shade of your gown. If kailangan talaga magpakulay, go for highlights instead.
Updo! Messy hair under a veil is hard to Photoshop
Tips from Mimma Benz:
Do your research. Even if other brides are raving about a particular supplier, sometimes if they suddenly get hyped too much and their clients increase dramatically, their ability to deliver might get affected.
Get a good coordinator! Walang sinabi ang ganda ng suppliers mo if your coordinator is not professional.
BE HONEST with your suppliers. If you're not happy about something, tell them. They also want you to be happy.
Meeting fellow WaWies in person really helps to build the community 'coz it helps to build credibility and concern for one another when you have actually spent time with them already face to face.
Since being engaged, I have probably read hundreds of wedding tips already from binge-reading The [email protected] Wedding Primer, browsing through the WaWies Facebook Group and Yahoogroup and scrolling through various blogs and articles, but nothing beats hearing it first-hand from industry experts especially when you feel the passion and sincerity in their voices and gestures.
My co-WaWie, Mitch. has said it better, "Before the dinner, I thought I was just a bride to be who was lucky enough to be one of the first people to meet the Jason Magbanua because of this online group I joined a few months back. Bearing in mind, I was overseas when I joined and was not really that active so I did not know the extent of the Weddings at Work community. Now that I'm back in [the] country and after getting to know more about the history of the group and meeting some new friends from it, I can truly say I am so happy! I'm not only referring to the group from the dinner where I got to meet incredible people, but WaW itself in general. The resources are very helpful once I figured out how to navigate the Yahoo Group and rapport in the FB page is so fun! The sisterhood that we share is quite unique and I realized that everyone here, especially Mimma, is willing to help you out of genuine kindness. That's not something you see every day."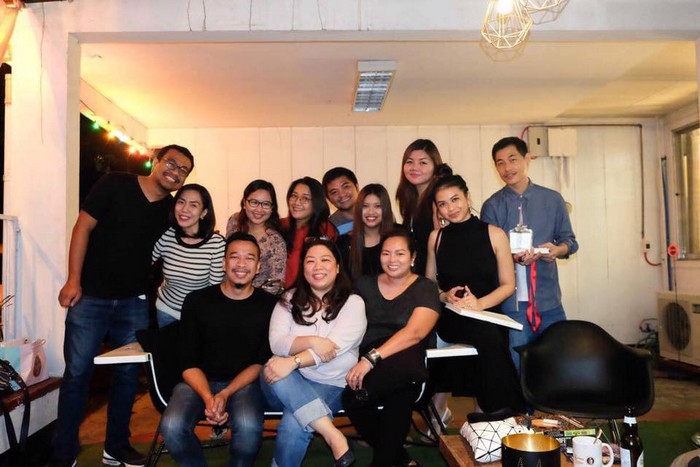 So, do we recommend having another [email protected] run? A resounding YES! For both suppliers and brides/grooms-to-be, this would be a good venue to learn helpful tips and tricks, share wedding preparation and wedding day "hugots", find comfort that you are not alone in your wedding paranoia / nitpicky-ness, and best of all, build new friendships! We're are all so thankful to have been part of this amazing community.