My friendship with Nyoy Volante started way back when we first met at the wedding of his co-sessionista, Princess Velasco, last 2013.
Since then whenever we see each other in celebrity events, we would chat and exchange pleasantries.
When they got engaged last year, it was agreed that nice print would be covering their wedding.
In their thank you speech last night in fact, they mentioned how they didn't know where to start the wedding planning until they talked to me and I guided them through it all.
I was just so very happy to have been part of their journey because Nyoy and Mikkie are just two beautiful wonderful people.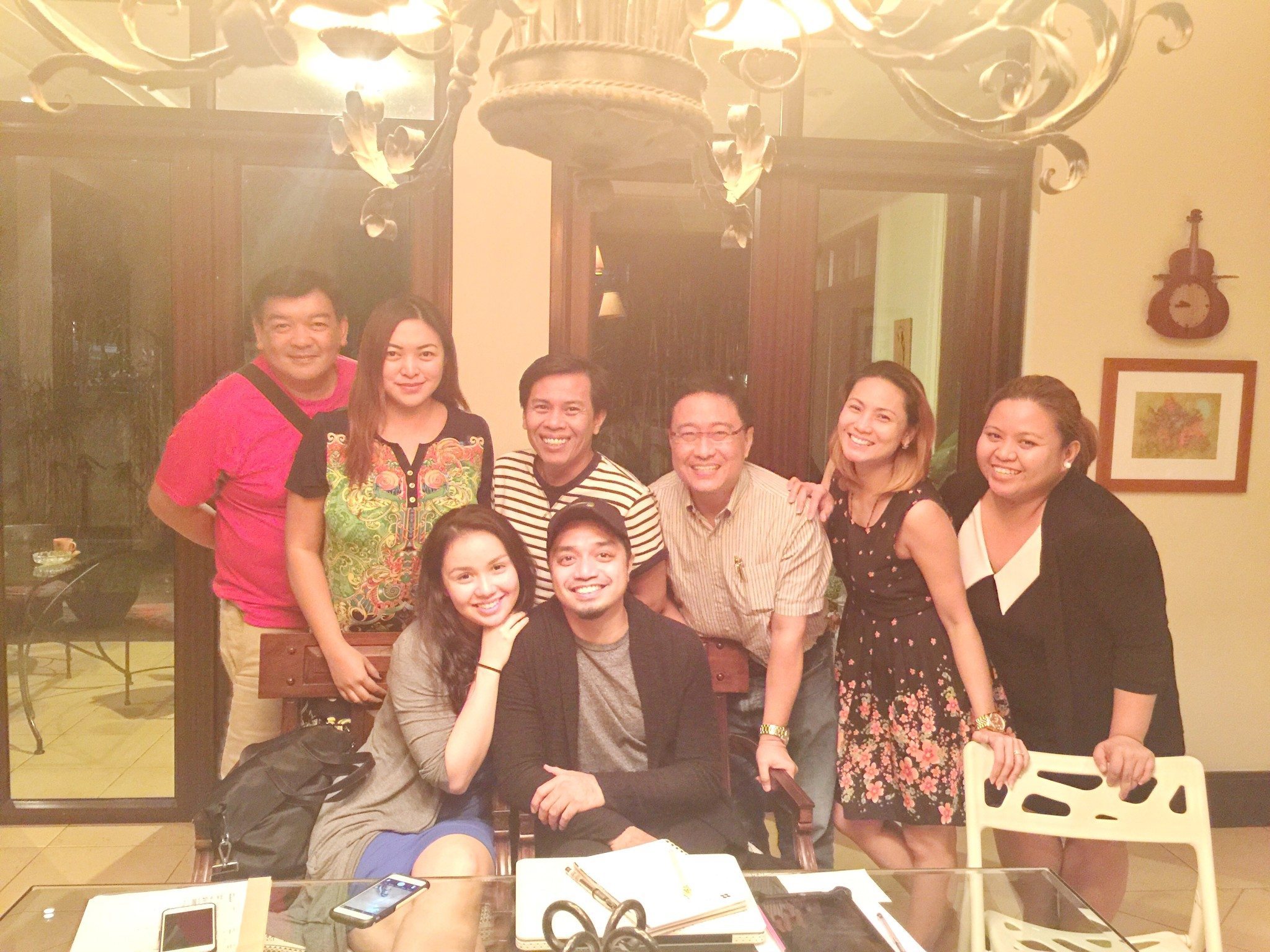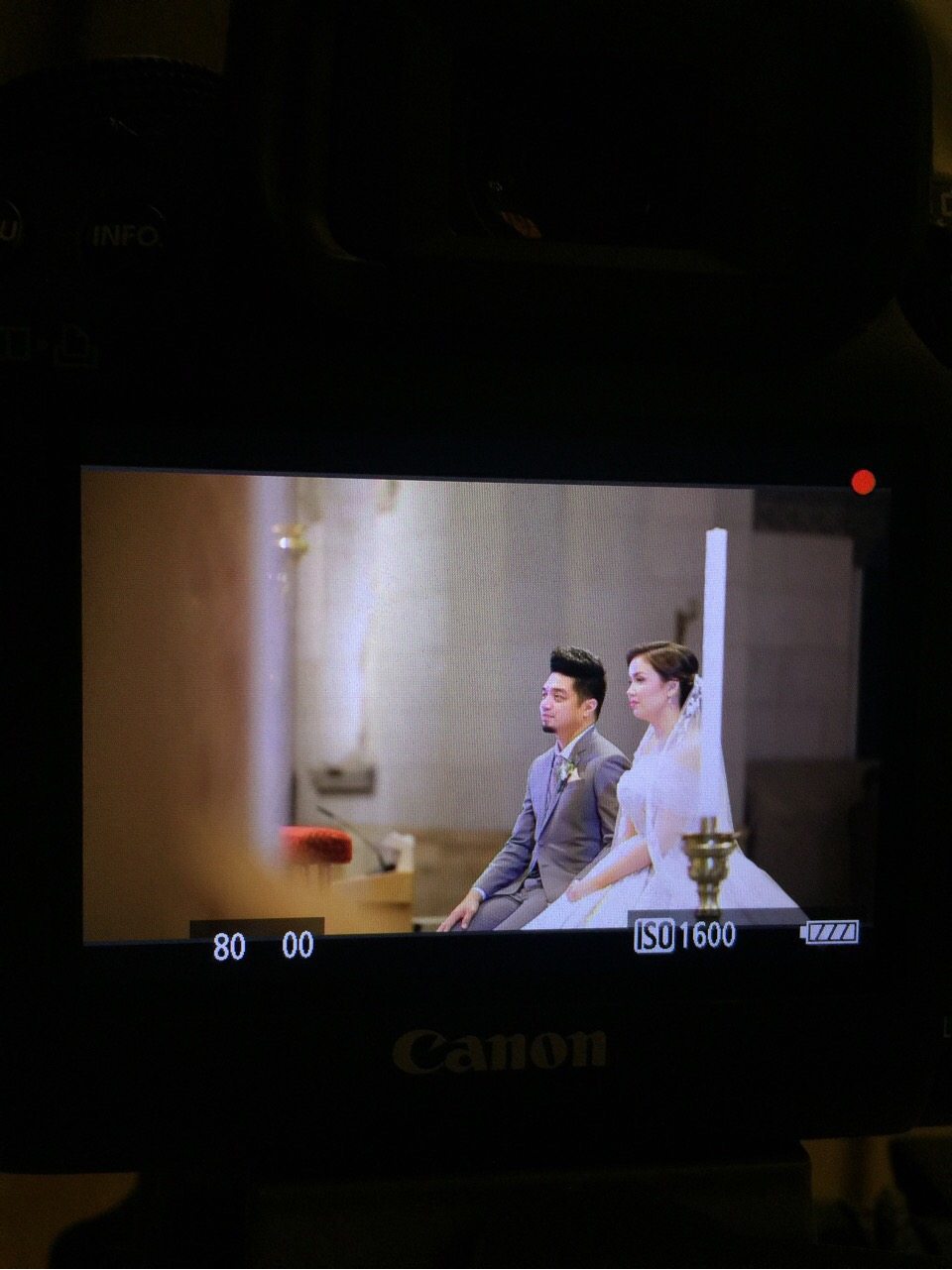 Nyoy and Mikkie tied the knot on February 24 2016. Their official hashtag is #carpoolforever because ever since they met, they always are carpool mates, both living in the south 🙂
Nyoy and Mikkie though are opposites in a lot of ways, but are truly meant for each other. They compliment each other.
If there's one thing in common with the two, it's their love for music! Nyoy, as we all know, is a well-known acoustic singer and Mikkie is a stage play theater actress.
It's just expected that somehow somewhere in their wedding, they will both sing.
True enough the lovebirds sang their hearts out during their grand entrance as Mr. & Mrs Nyoy Volante at the reception.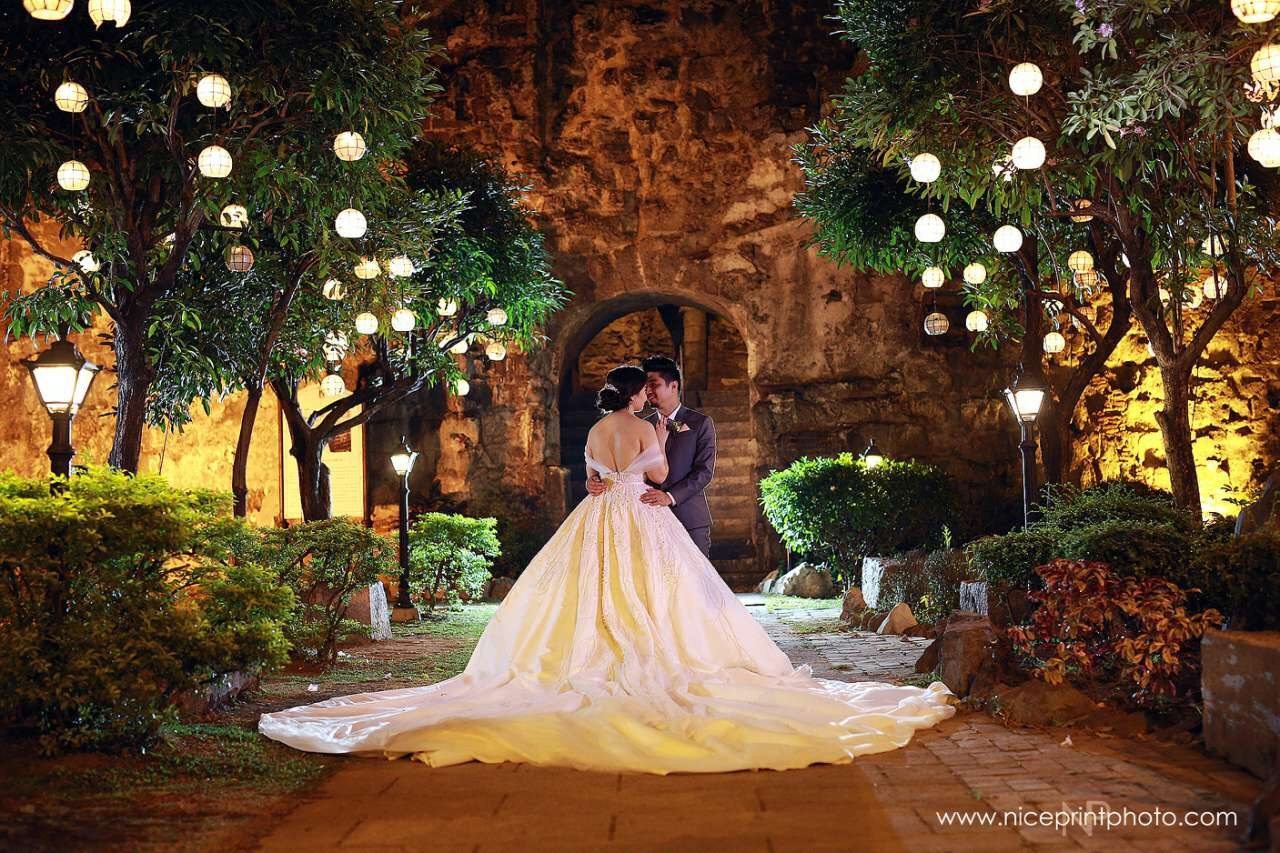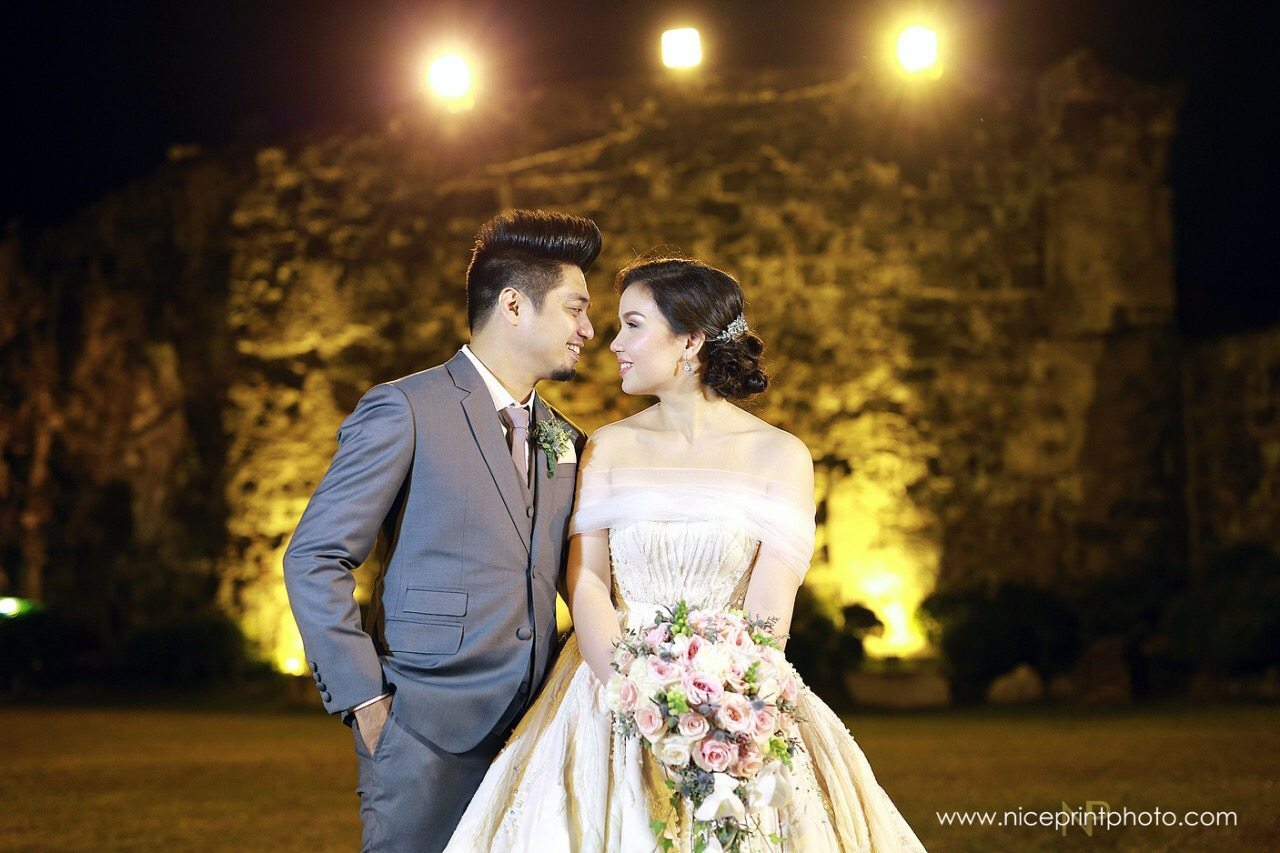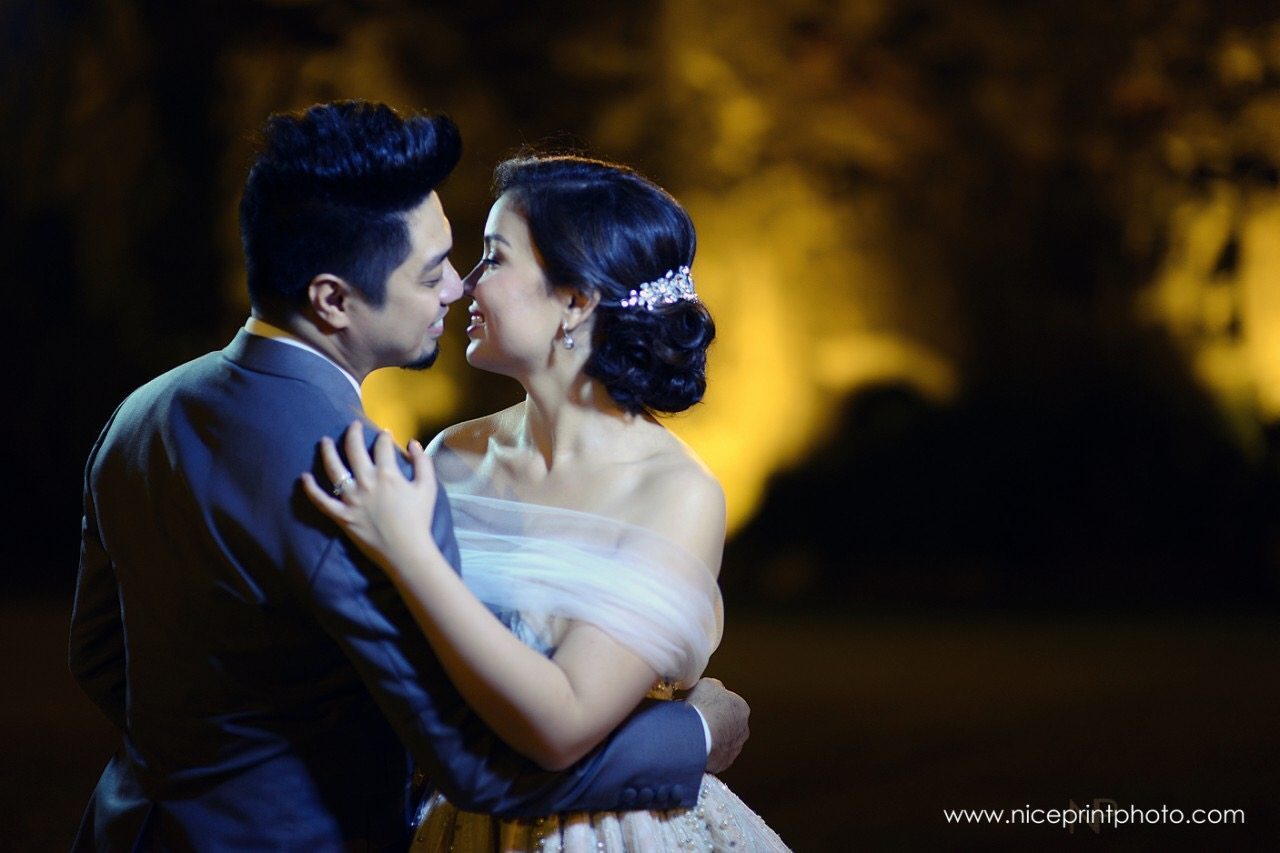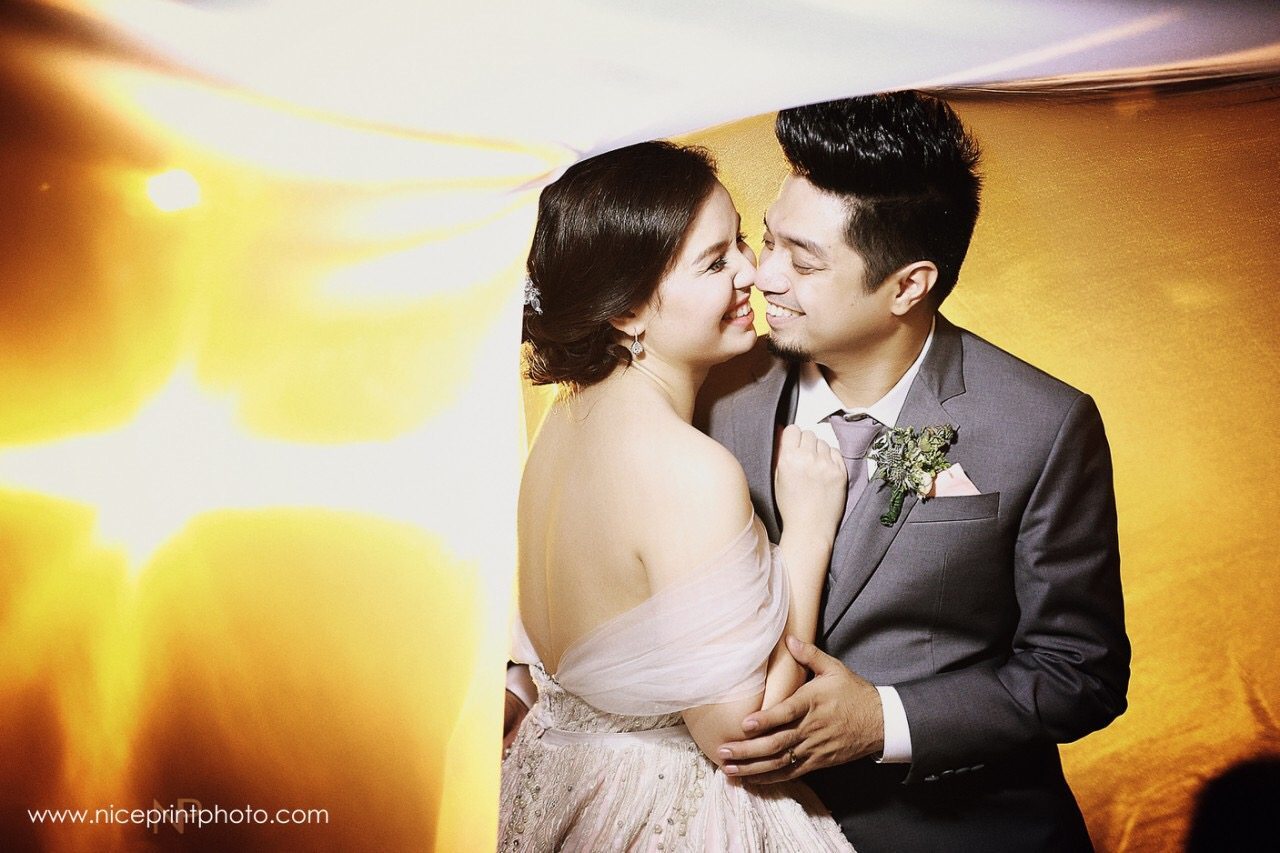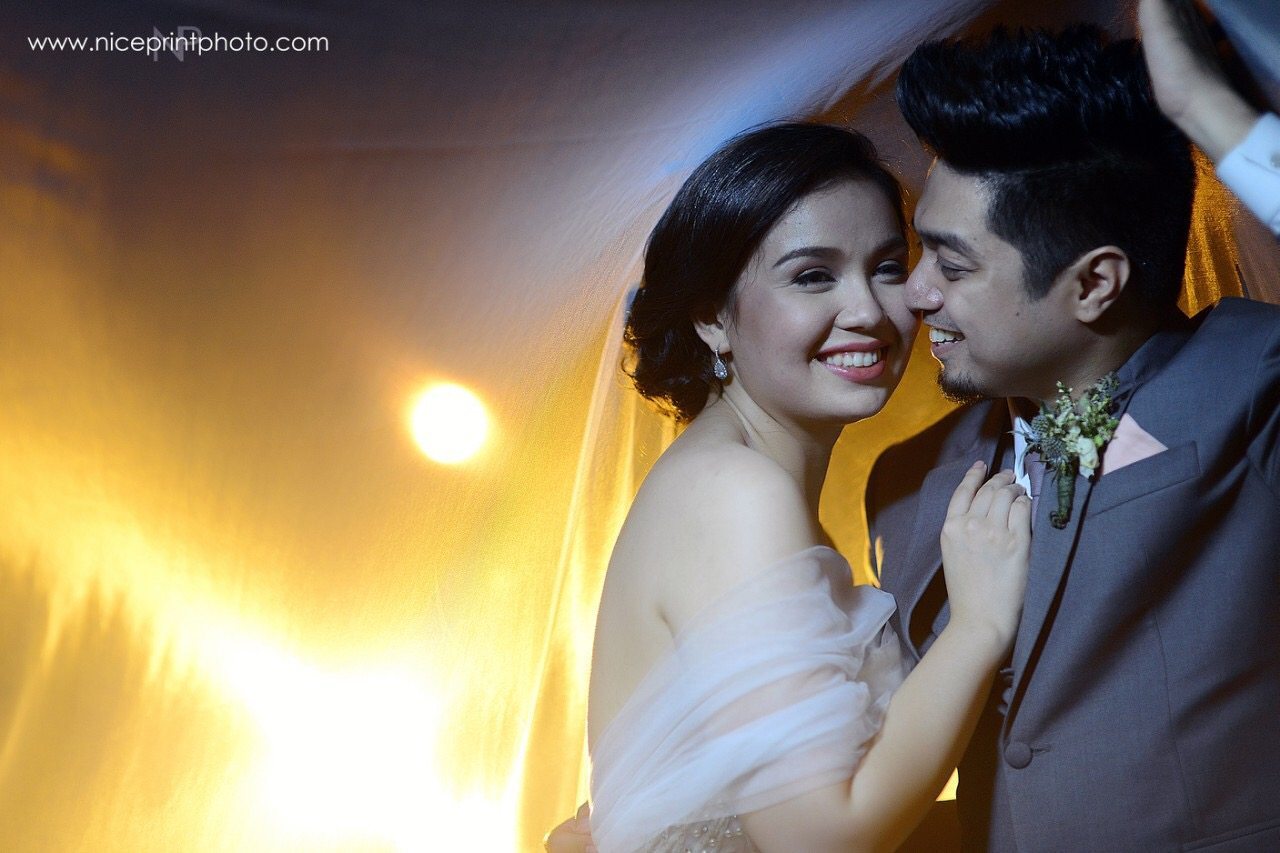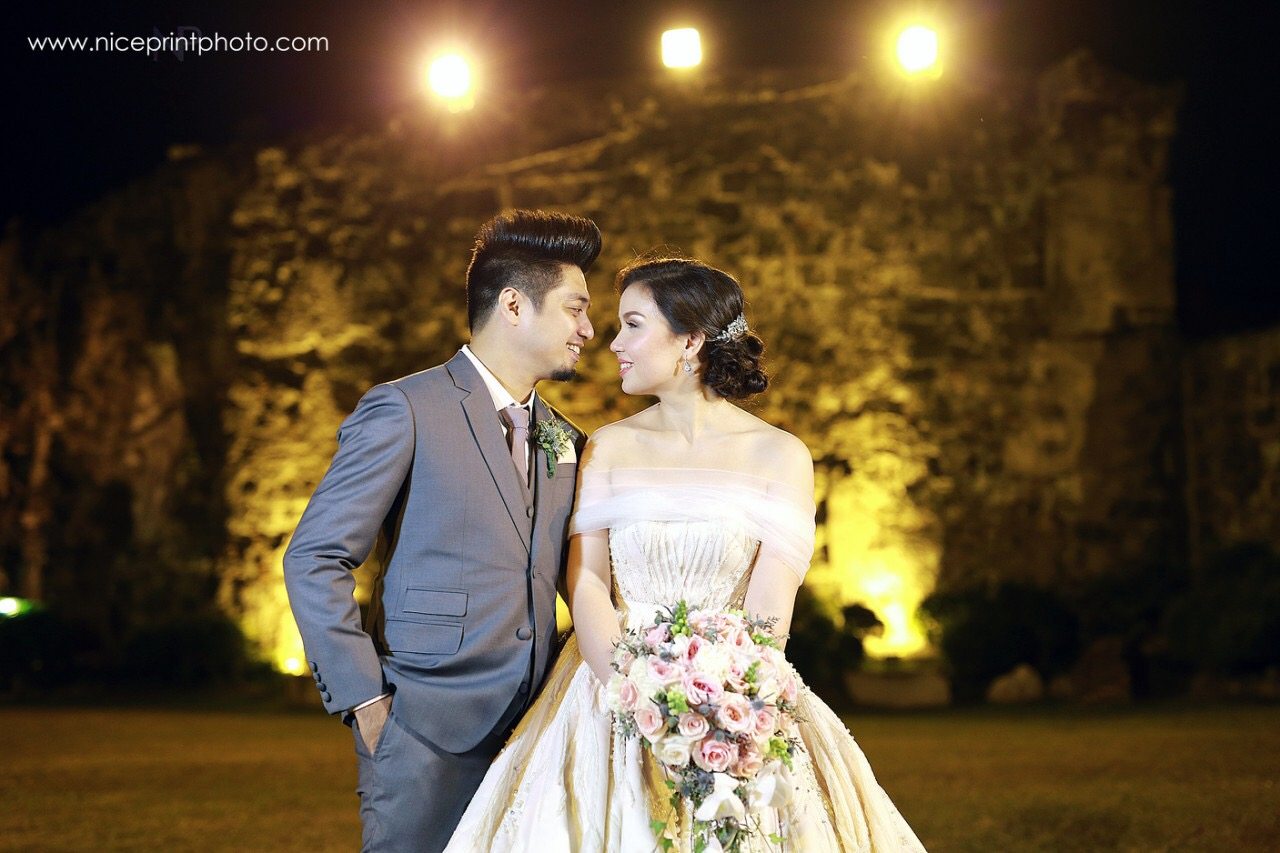 We had our portrait shots at Balurate De San Diego in Intramuros and reception followed at the Blue Leaf Filipinas which was styled by the creative and artistic Badang Rueda.
Catering was Juan Carlo and lights and sounds was LST sound mobile.
Cake was by Honeyglaze cakes and the souvenirs were such cute musical themed items courtesy of Knotville Favors.
About Charisse Tinio:
Fan mode on high as WaW columnist Charisse Tinio brings us behind the scenes of the latest celebrity weddings. Charisse, the business maven behind Nice Print Photo, delivers the juicy inside info on the entertainment world's newlyweds.

No gossip here. Pure delish celebrity wedding scoop. Read on!