February 17, 2017
Two Gardens Tagaytay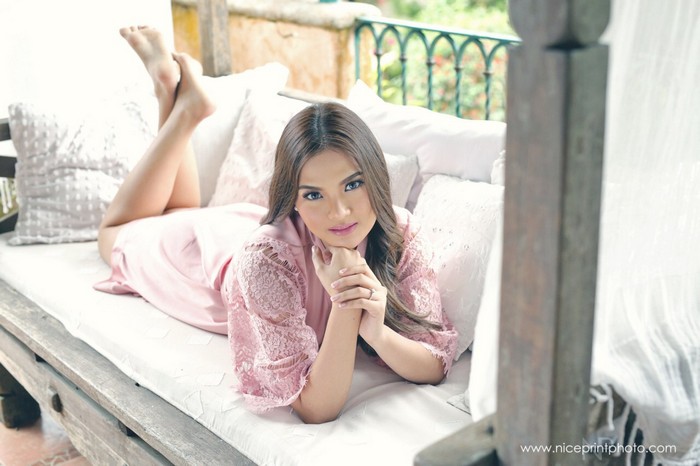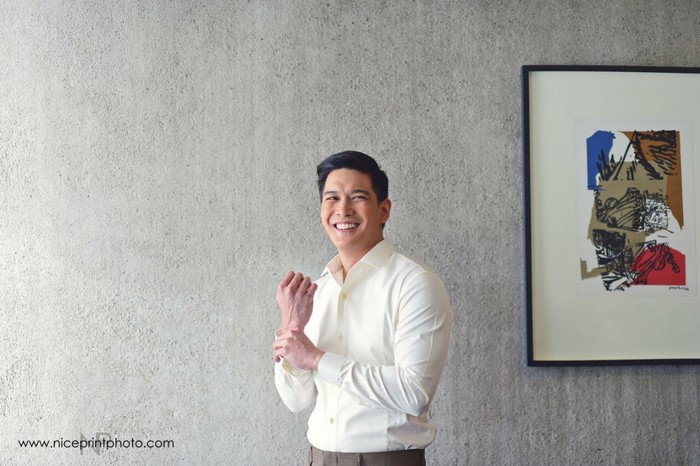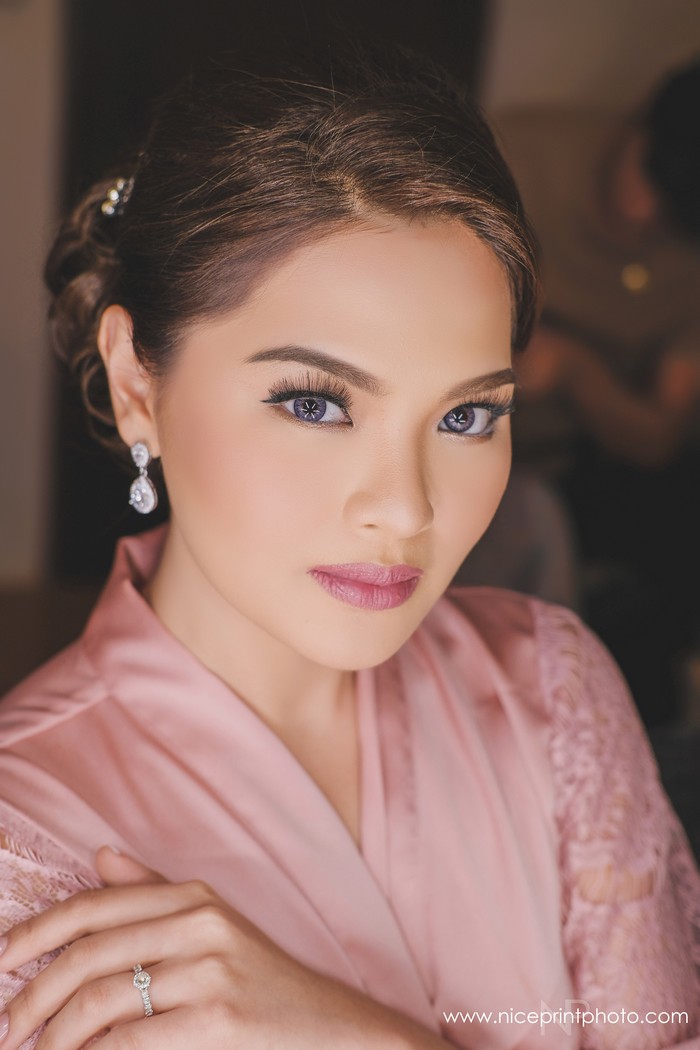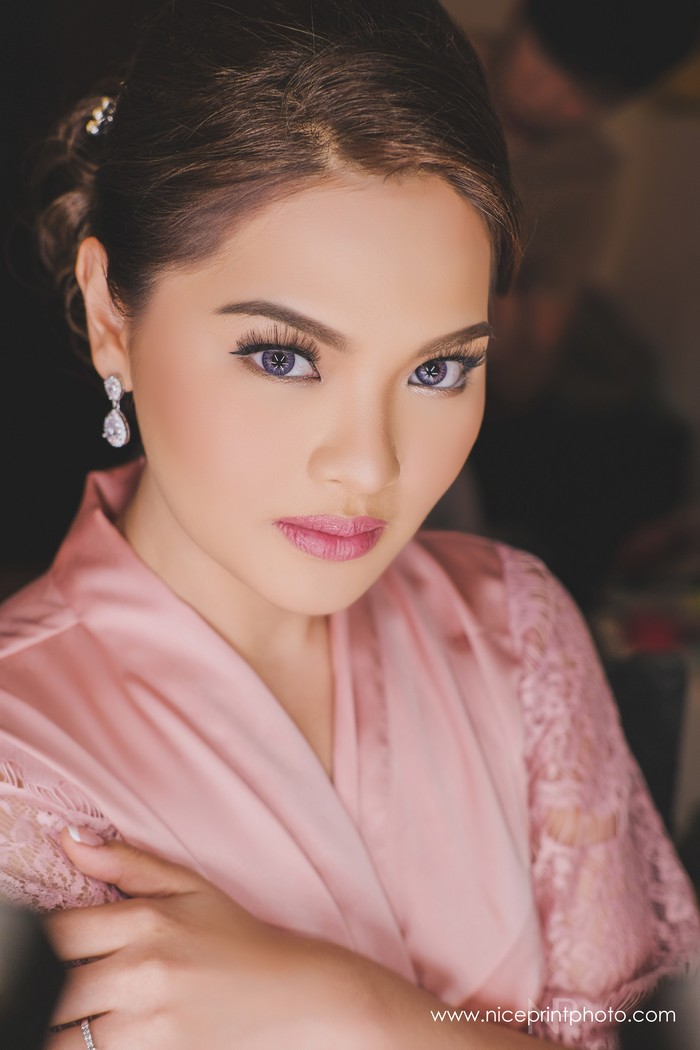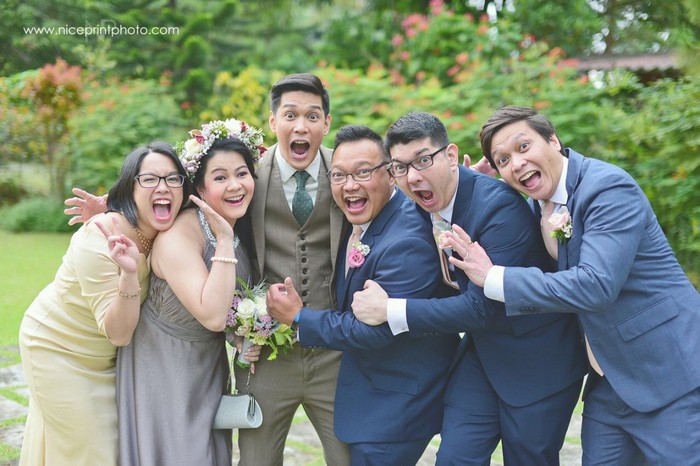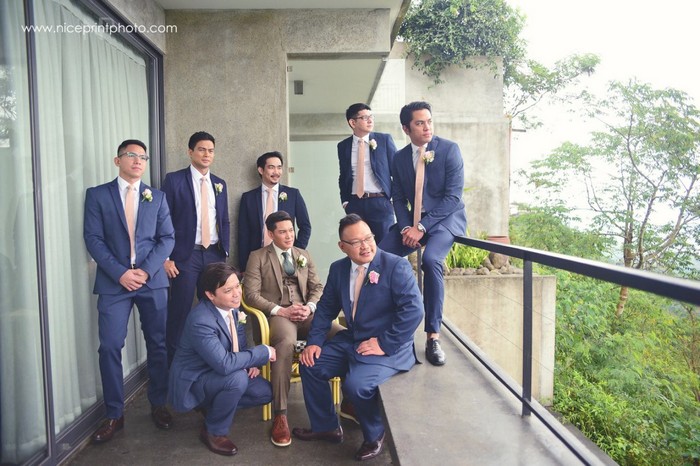 Things I loved about this wedding :
– The venue is breathtaking, with the lush greens and beautifully decorated by Gideon Hermosa. It couldn't get more romantic than that!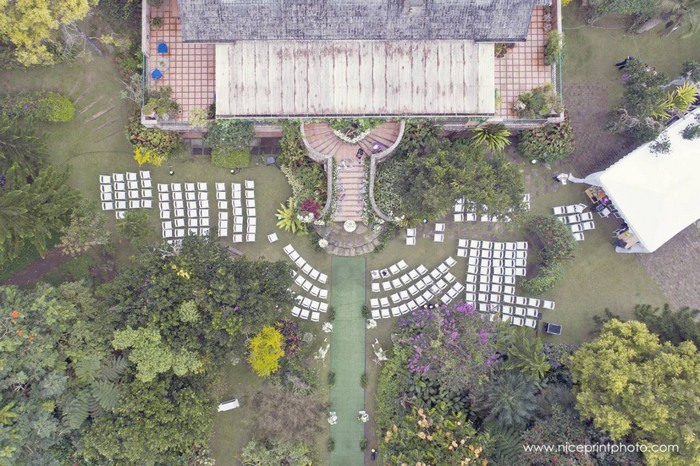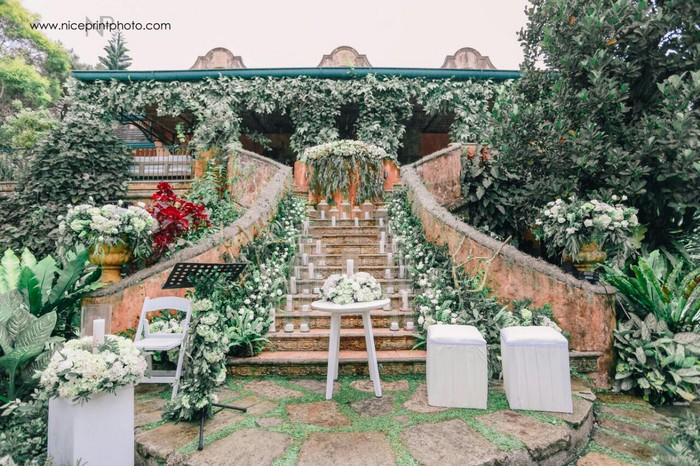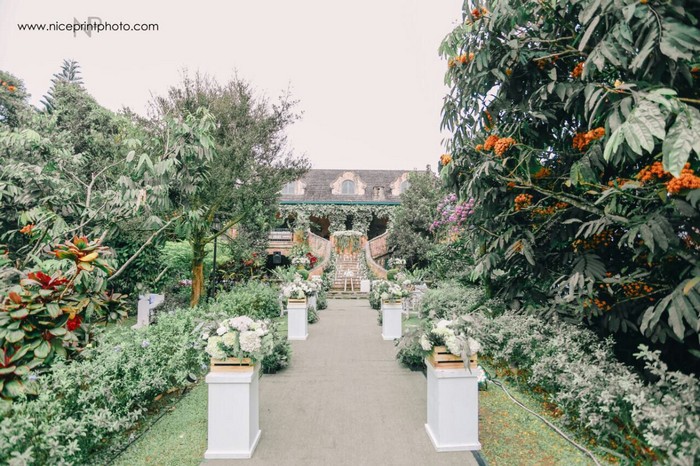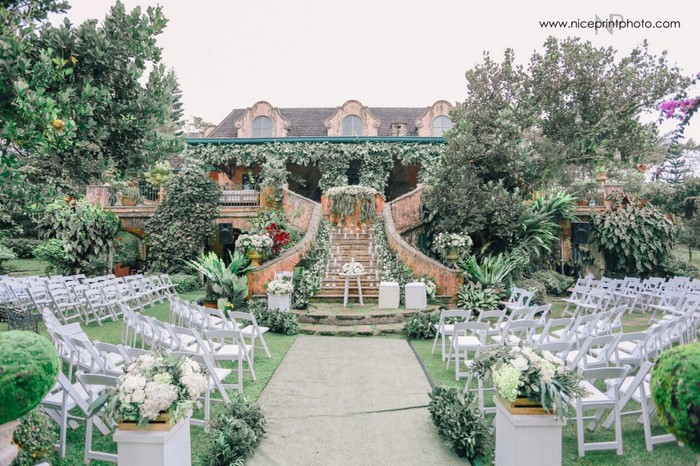 – The beautiful romantic gown of the bride, Joselle, made by Jazel Sy. It was a very feminine and flattering cut, with the French lace that made the gown soft and just so pretty.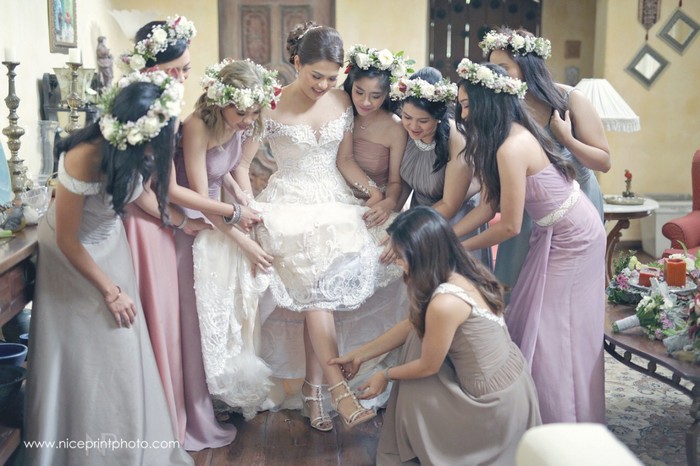 – How the rain stopped just when the wedding was starting. God's hand was really felt all throughout.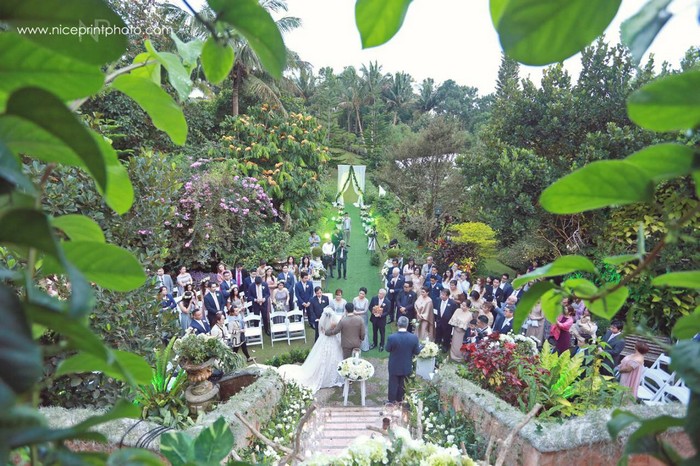 – The beautiful rustic setting at the reception area with touches of "The Notebook" inspired prenuptial shoot. This was seen in the kind of guestbook made by Niceprint + the boat gallery of prenuptial photos. Simply wow!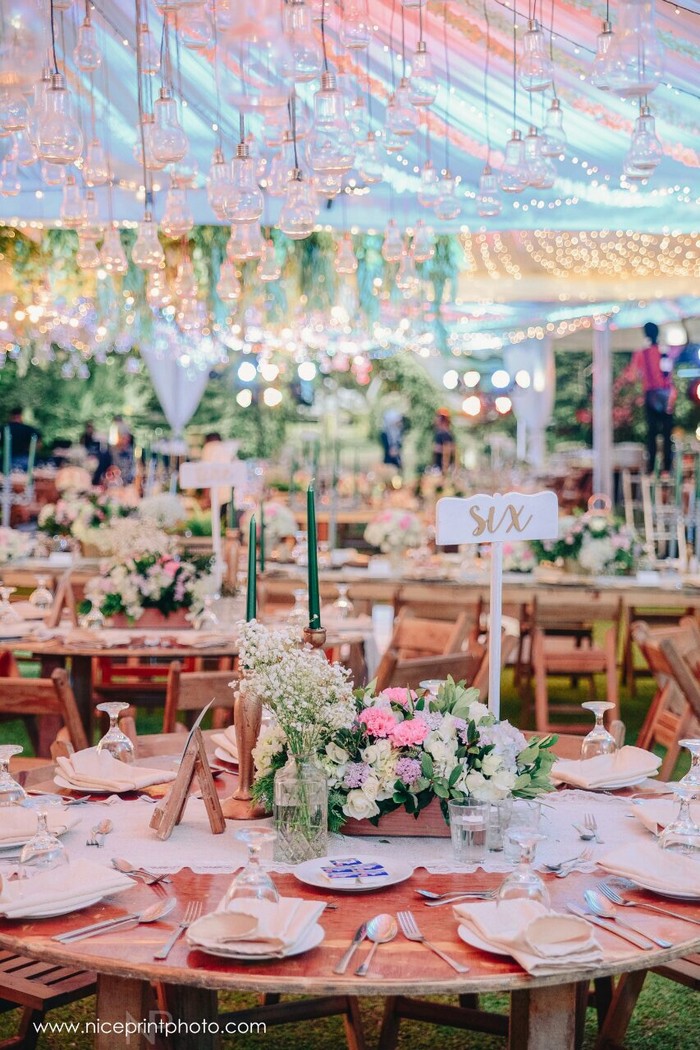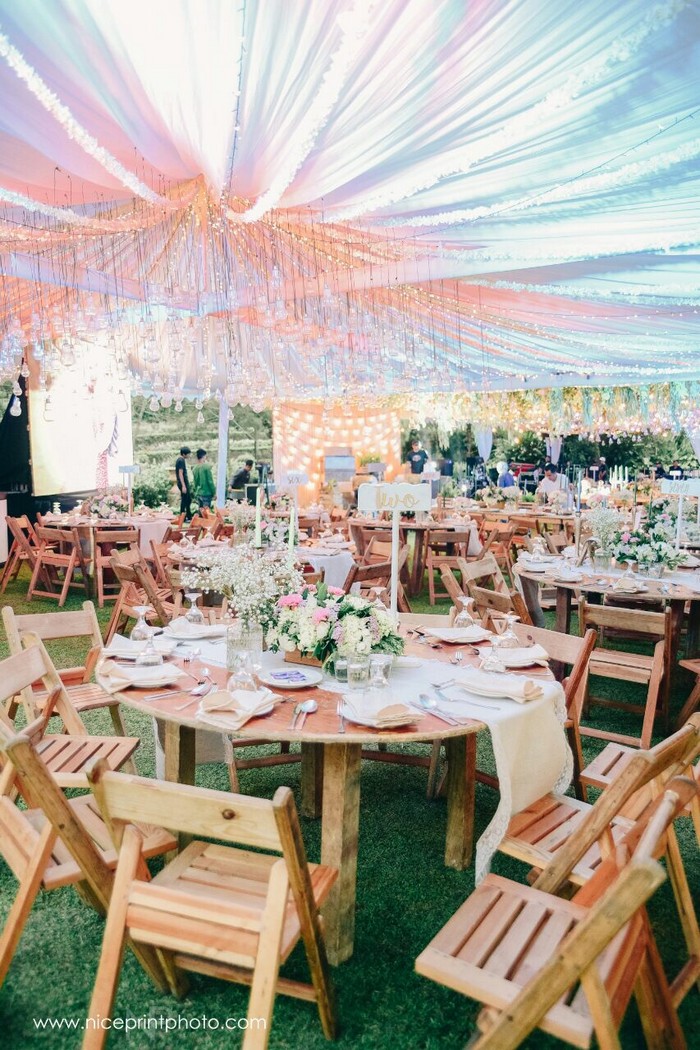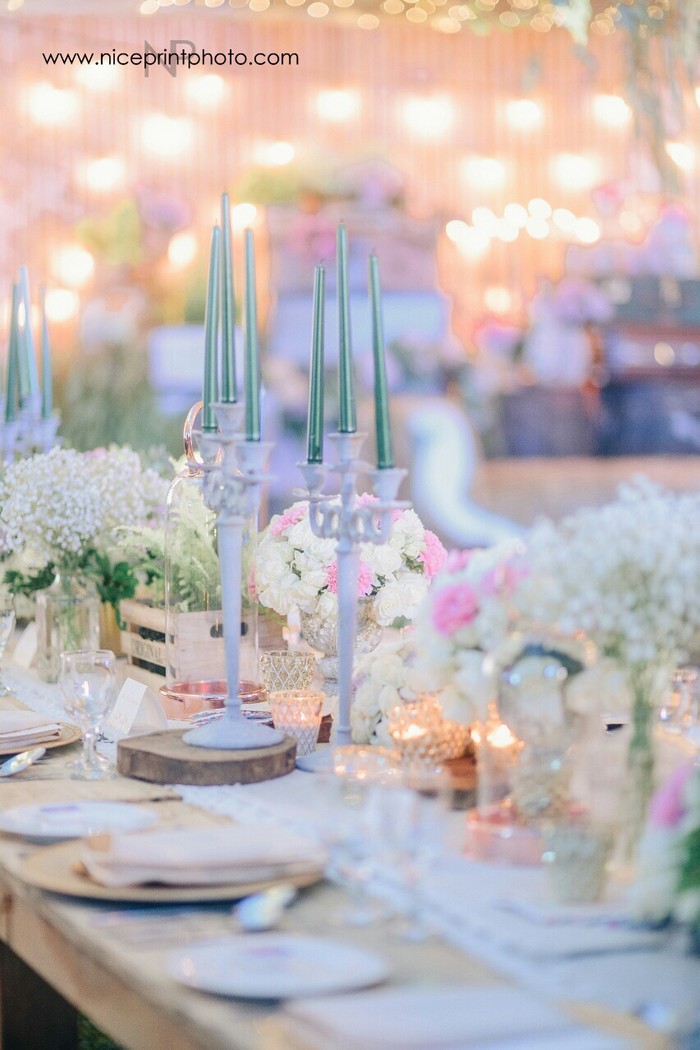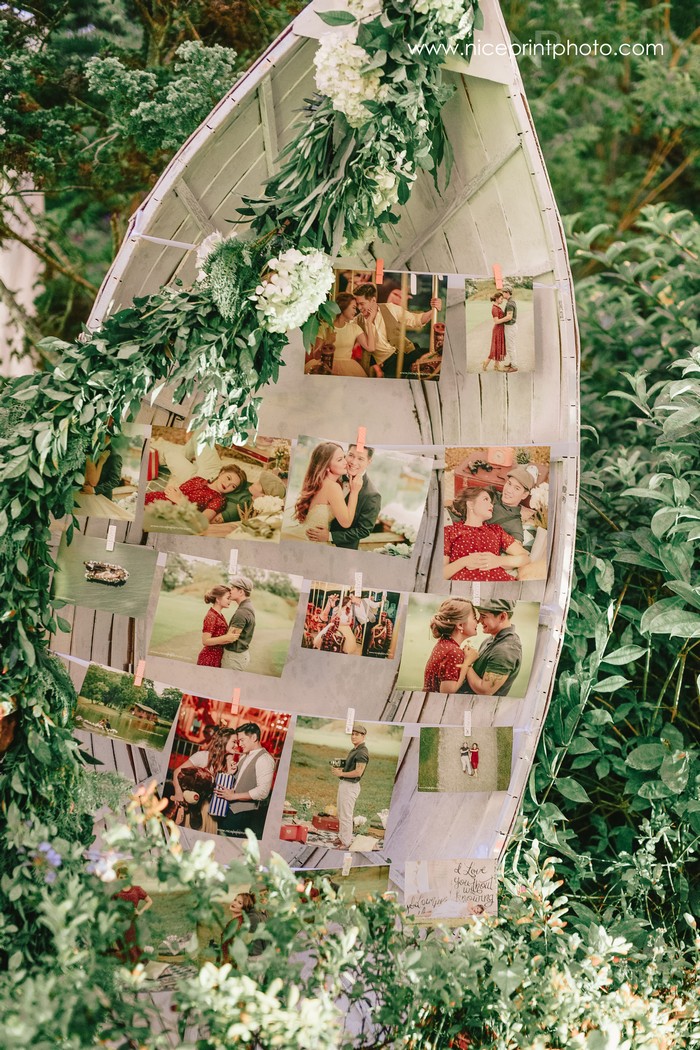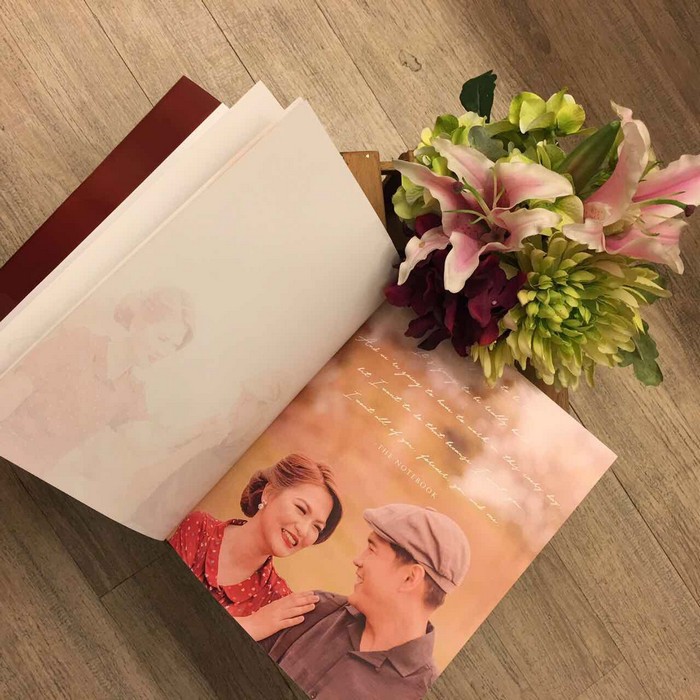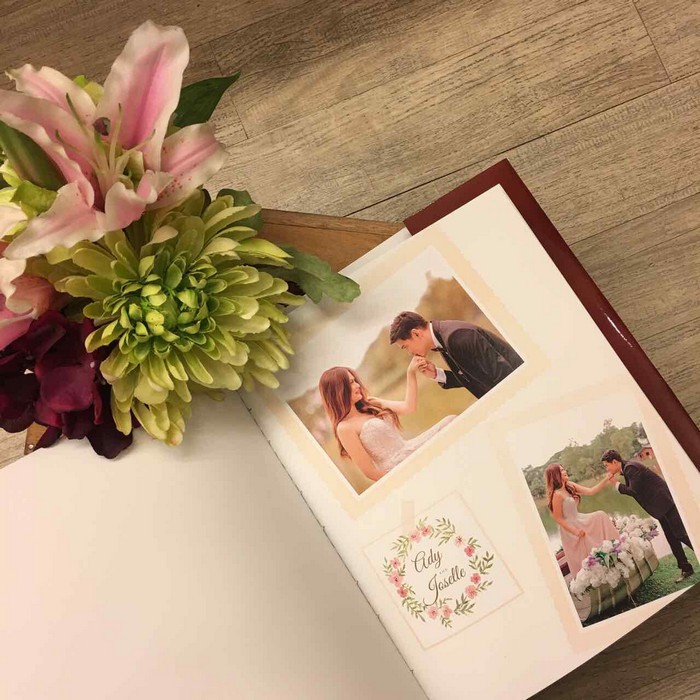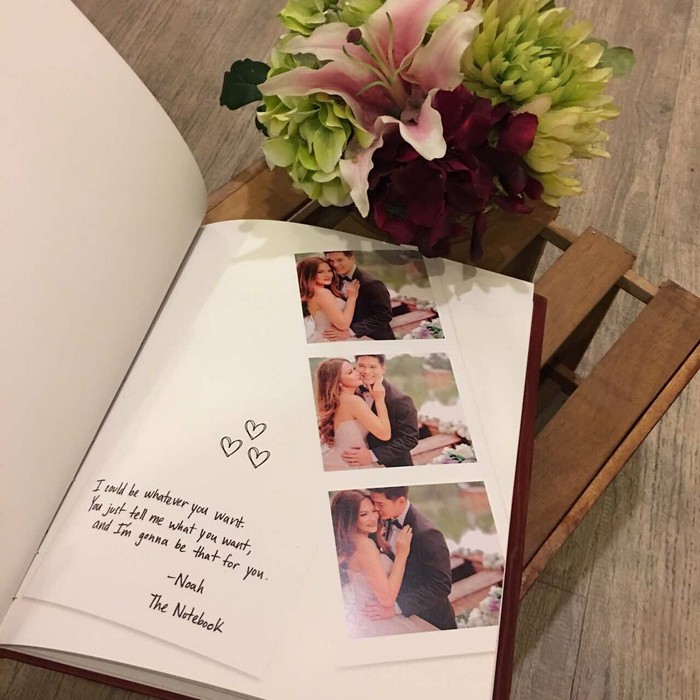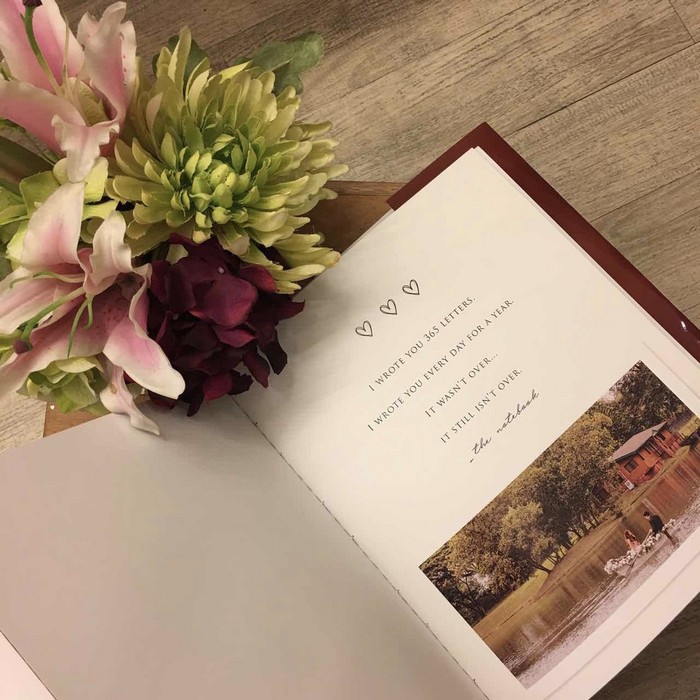 – The handwritten note/ vow of Luis Alandy. When this was posted, everyone loved how sweet the message was plus how beautiful his handwriting is!
– Their sweet gifts for each other. Luis gave Joselle a complete series of TV show Friends, which happened to be Joselle's all time favorite. Joselle, on the other hand, gave Luis a surprise painting she made herself. Such a sweet act isn't it?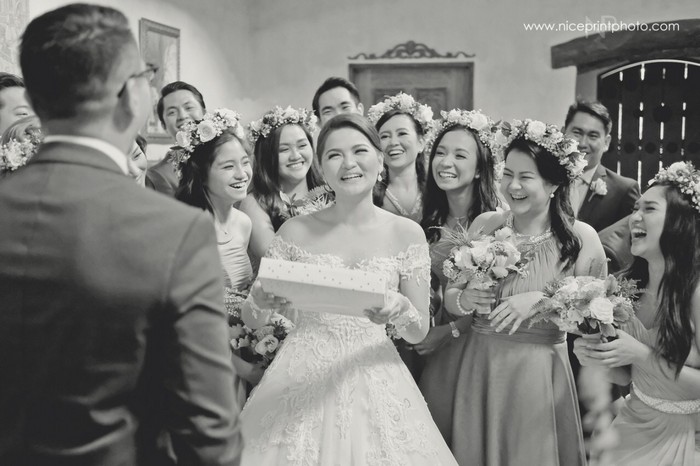 – The simplicity of the cake – naked, effortless and just simply pretty. Made by Bethany Dream Cakes adorned sparsely with fresh flowers by Gideon Hermosa.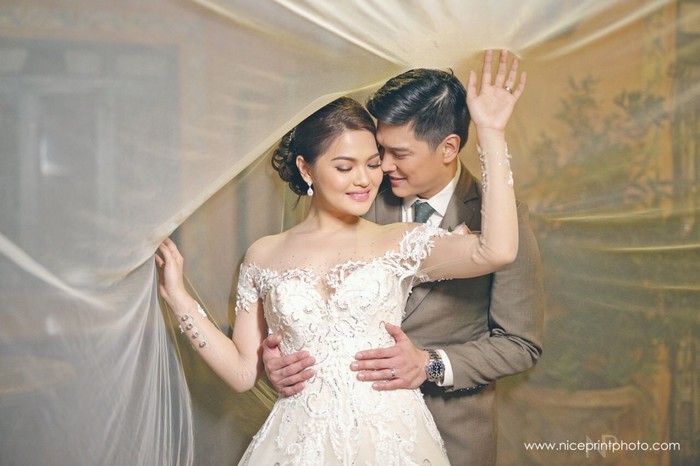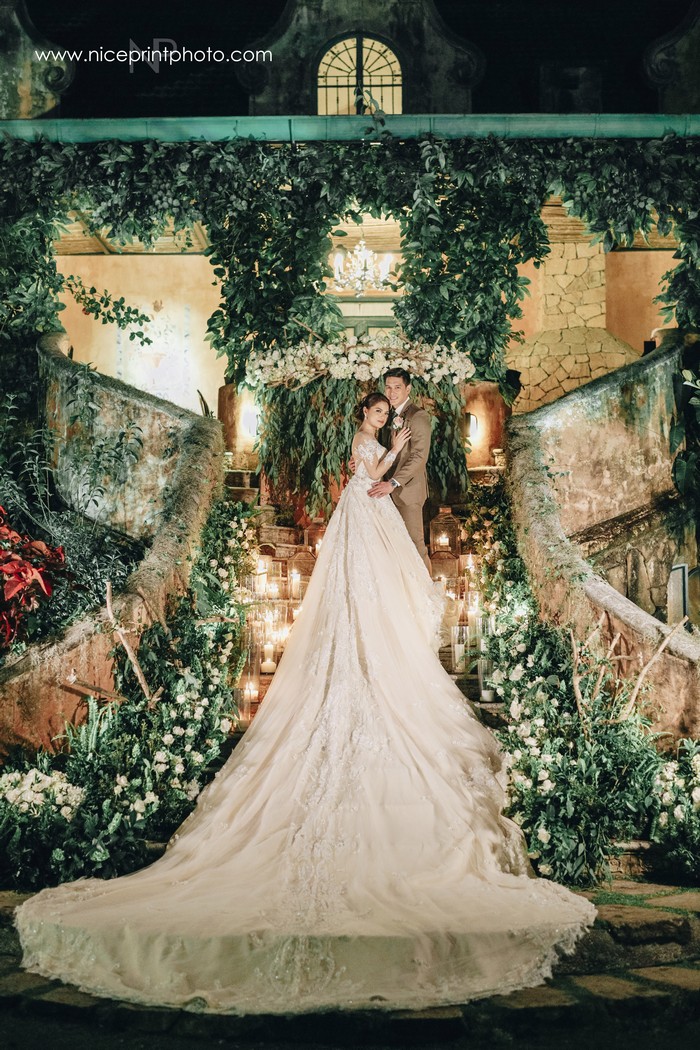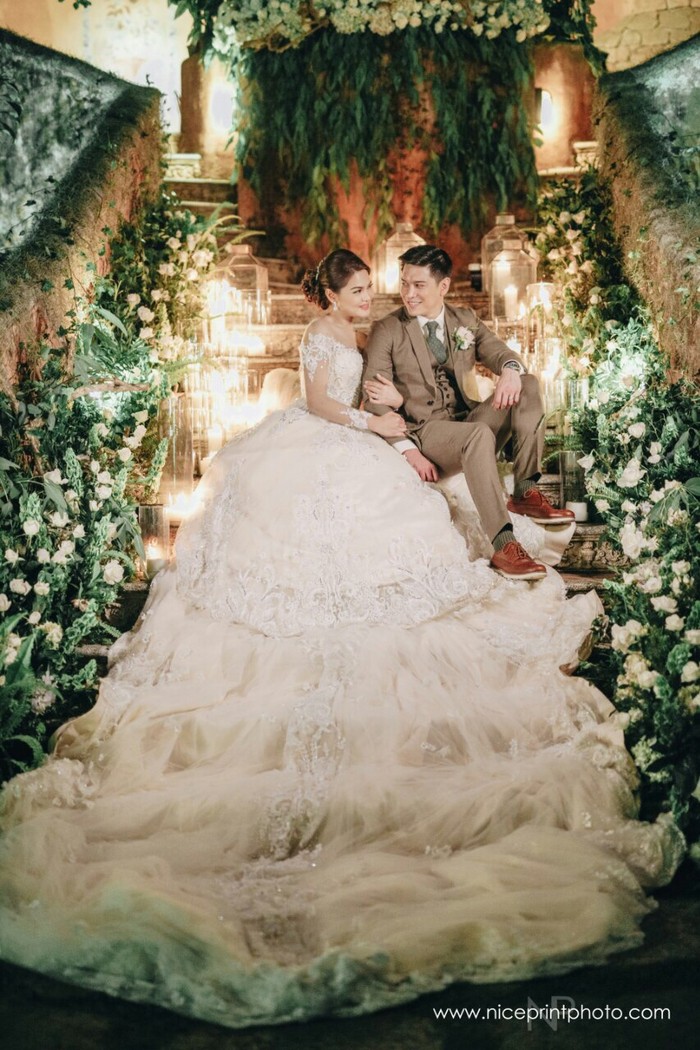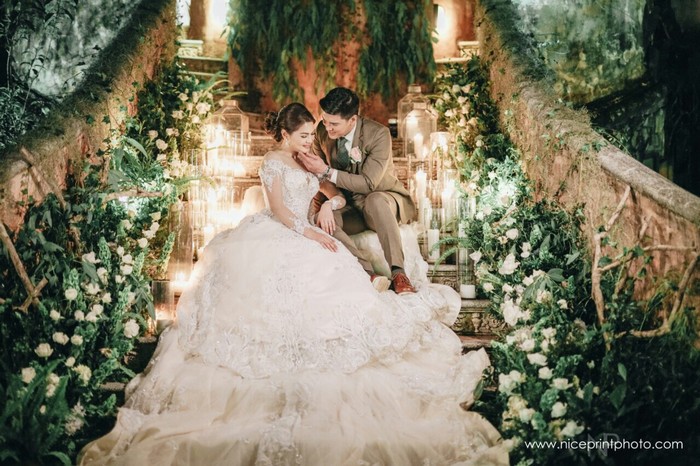 About Charisse Tinio:

Fan mode on high as WaW columnist Charisse Tinio brings us behind the scenes of the latest celebrity weddings. Charisse, the business maven behind Nice Print Photo, delivers the juicy inside info on the entertainment world's newlyweds.

No gossip here. Pure delish celebrity wedding scoop. Read on!