Valerie Bangs Garcia and Lloyd Birchmore are truly such a good looking couple :):) That's what really came to mind when I met this fun loving couple.
They are very much in love, always laughing when together and they both love to travel. So when we were conceptualizing their prenuptial shoot, we really had to have one concept that's travel related. Hence one concept was road trip with luggage on top a cute vintage Mini Cooper 🙂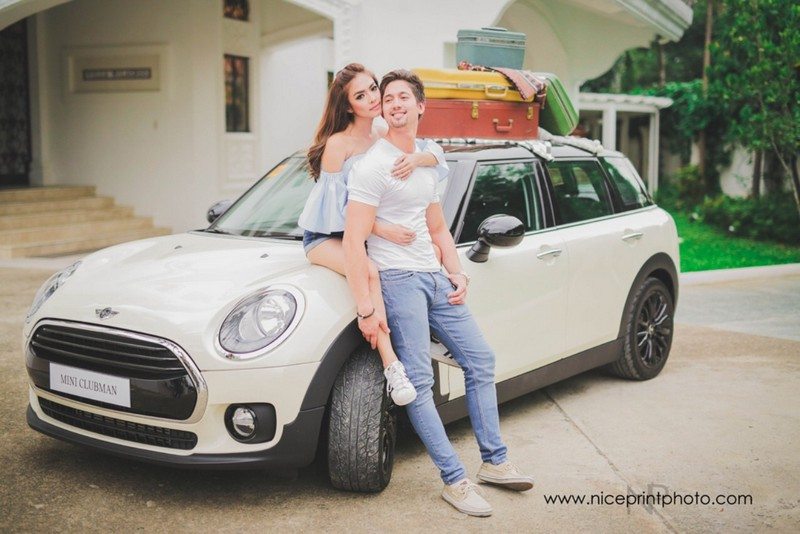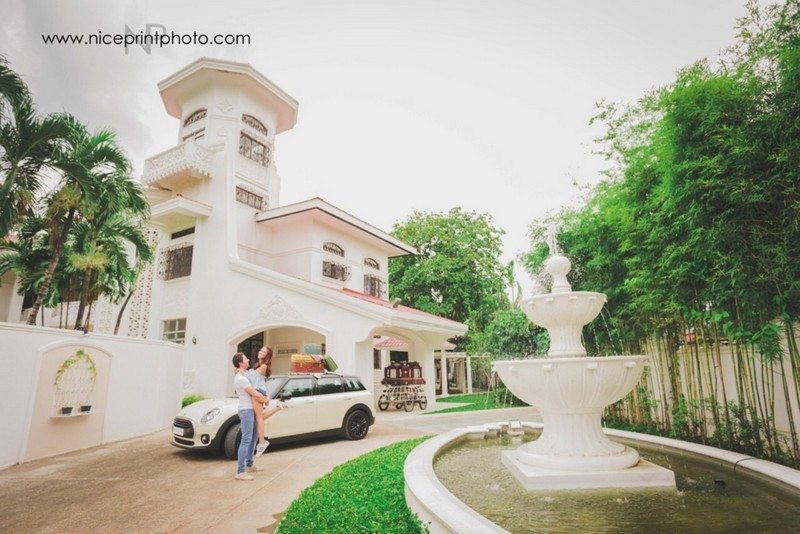 Choosing the perfect venue was a challenge. They were both very clear that they didn't want a beach prenuptial shoot because their wedding next year will be held in the beach. Second requirement was that it had to have a big lush garden. And third was that it had to have a vintage feel. Hence I really took time and made effort to find the perfect spot! Fortunately, I came across Villa Milagros, a new venue in the east that has a beautiful, white mansion as its main attraction.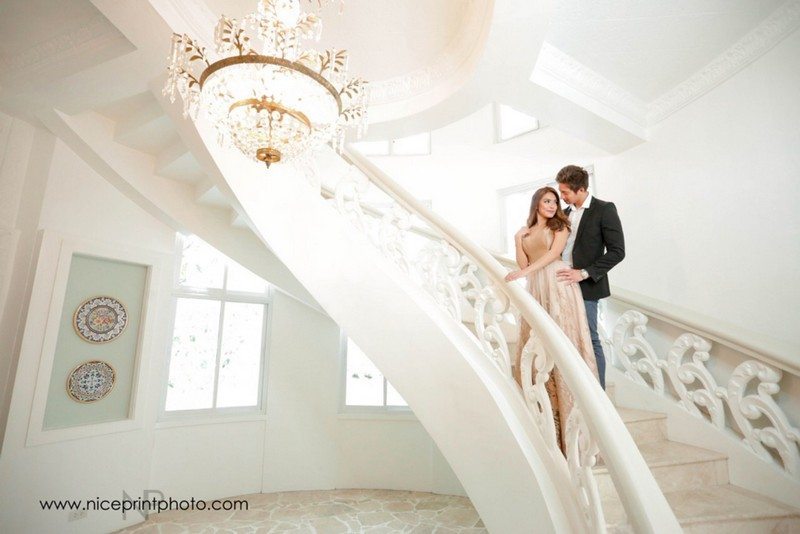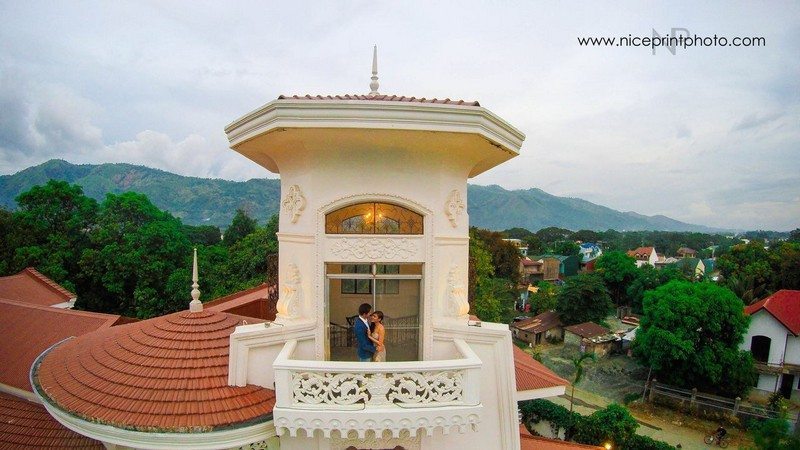 During the whole shoot, the beauty of the couple truly stood out amidst the white elegant setting that was Villa Milagros.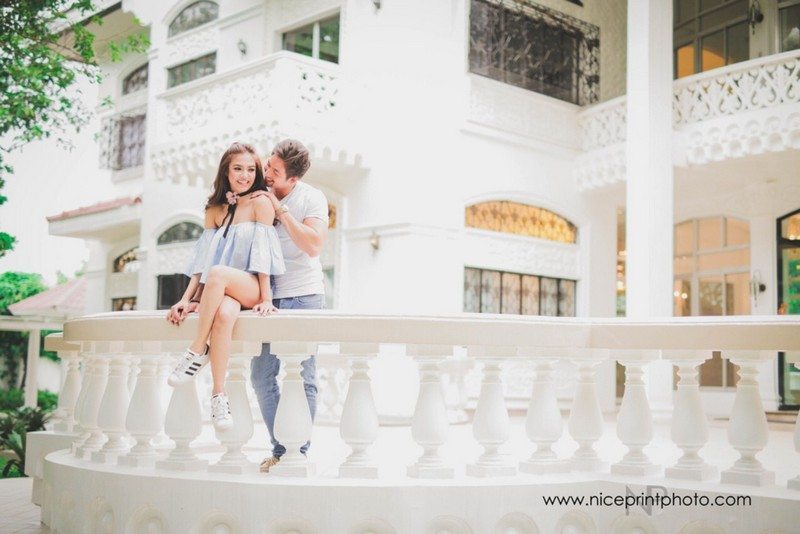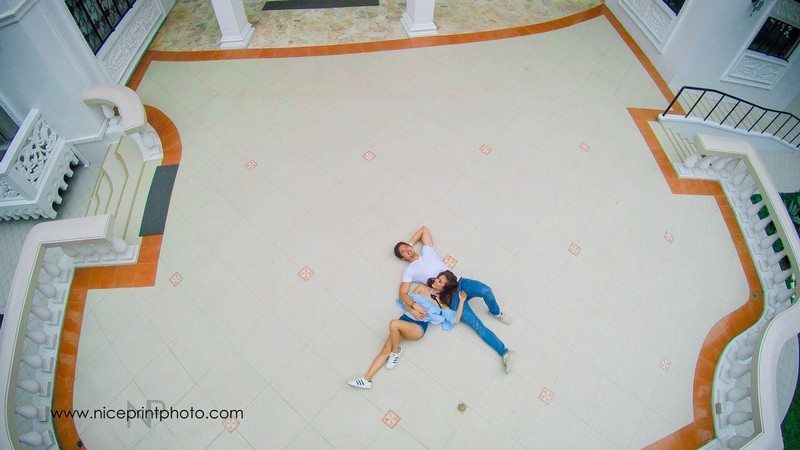 Also notable during the shoot was the love between Bangs and her younger brother, Ayi. Even in her Instagram account, one will notice that her brother goes with her and Lloyd almost anywhere and everywhere they went. It was my first time to meet her brother during the shoot, and instantly he was also sweet and caring towards me. 🙂
About Charisse Tinio:
Fan mode on high as WaW columnist Charisse Tinio brings us behind the scenes of the latest celebrity weddings. Charisse, the business maven behind Nice Print Photo, delivers the juicy inside info on the entertainment world's newlyweds.

No gossip here. Pure delish celebrity wedding scoop. Read on!