It all started out when I got a call from PPL entertainment's big bosses Perry Lansigan and Paolo Luciano, management group that handles Art and Rochelle (and I met them since they are also the managers of Dingdong Dantes).
They told me that we had to meet so we can come up with a great plan for the surprise proposal and to discuss the ideas of Arthur.
So here we are in this PIC, after our brainstorming session: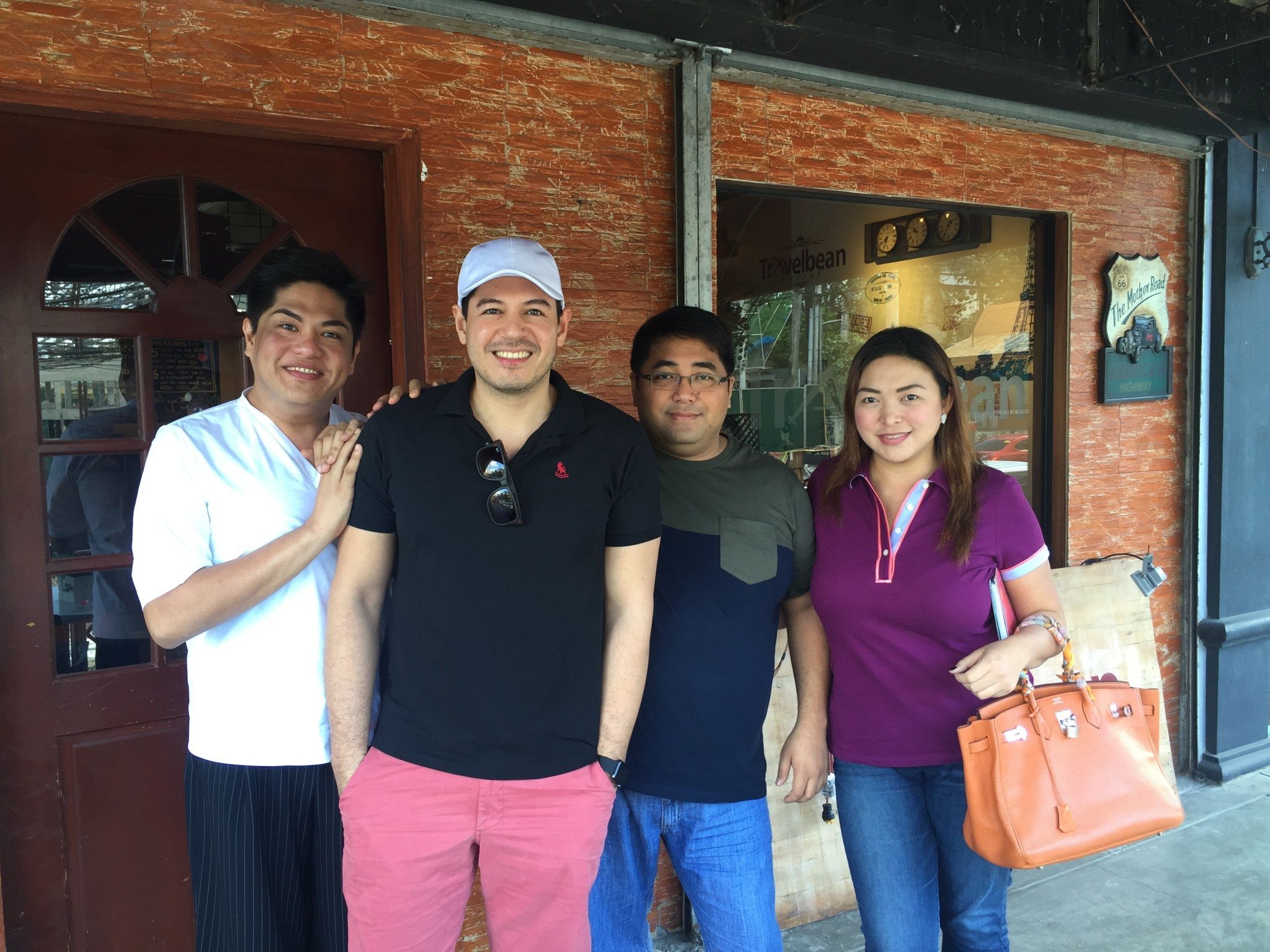 Below are photos taken during our occular in Balay Indang. I learned later on that the venue had to be there because that's where Art and Rochelle first met 7 years ago, so it would be truly special if the proposal will also happen there.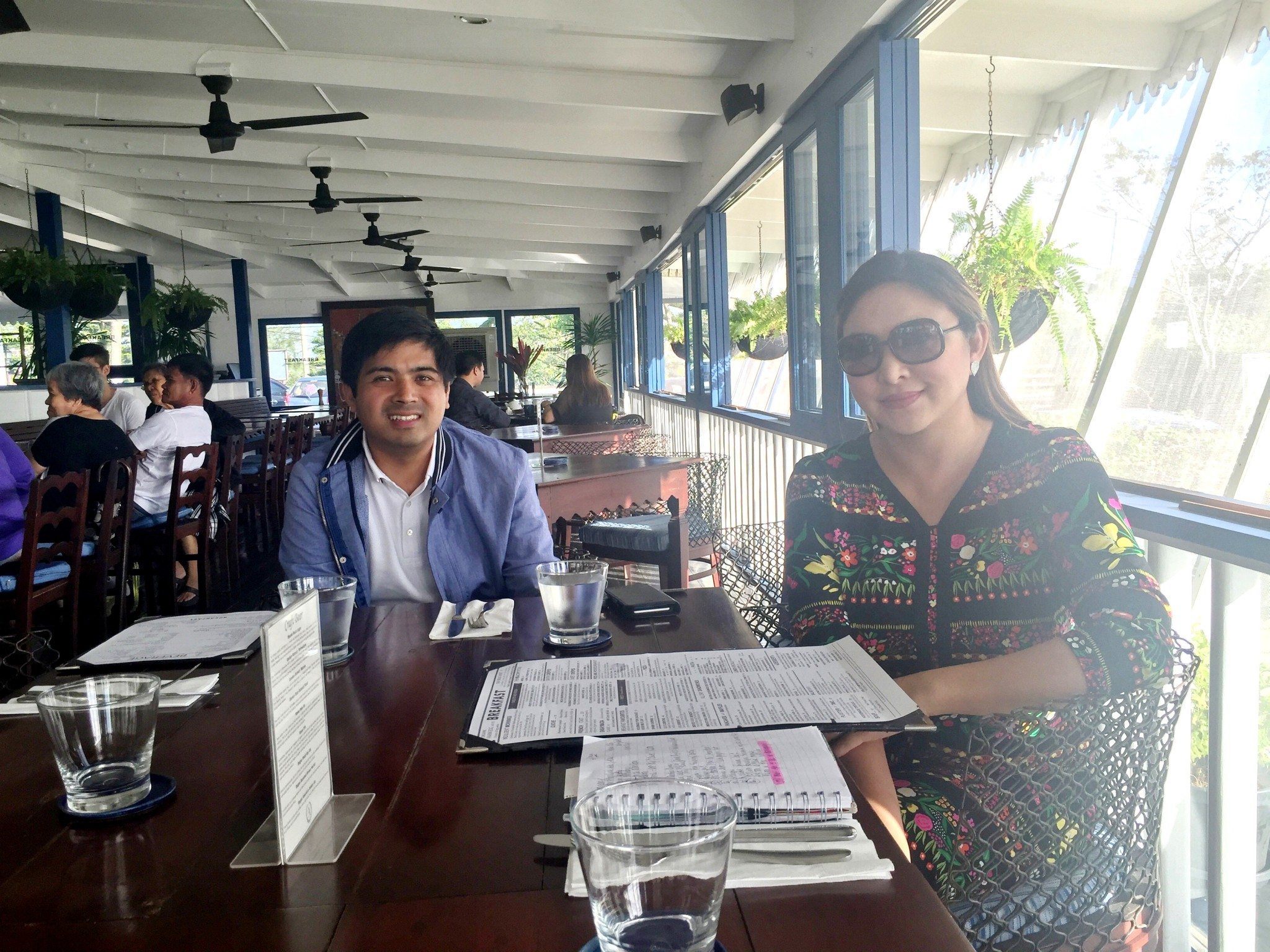 Below photo is our blocking session for the proposal.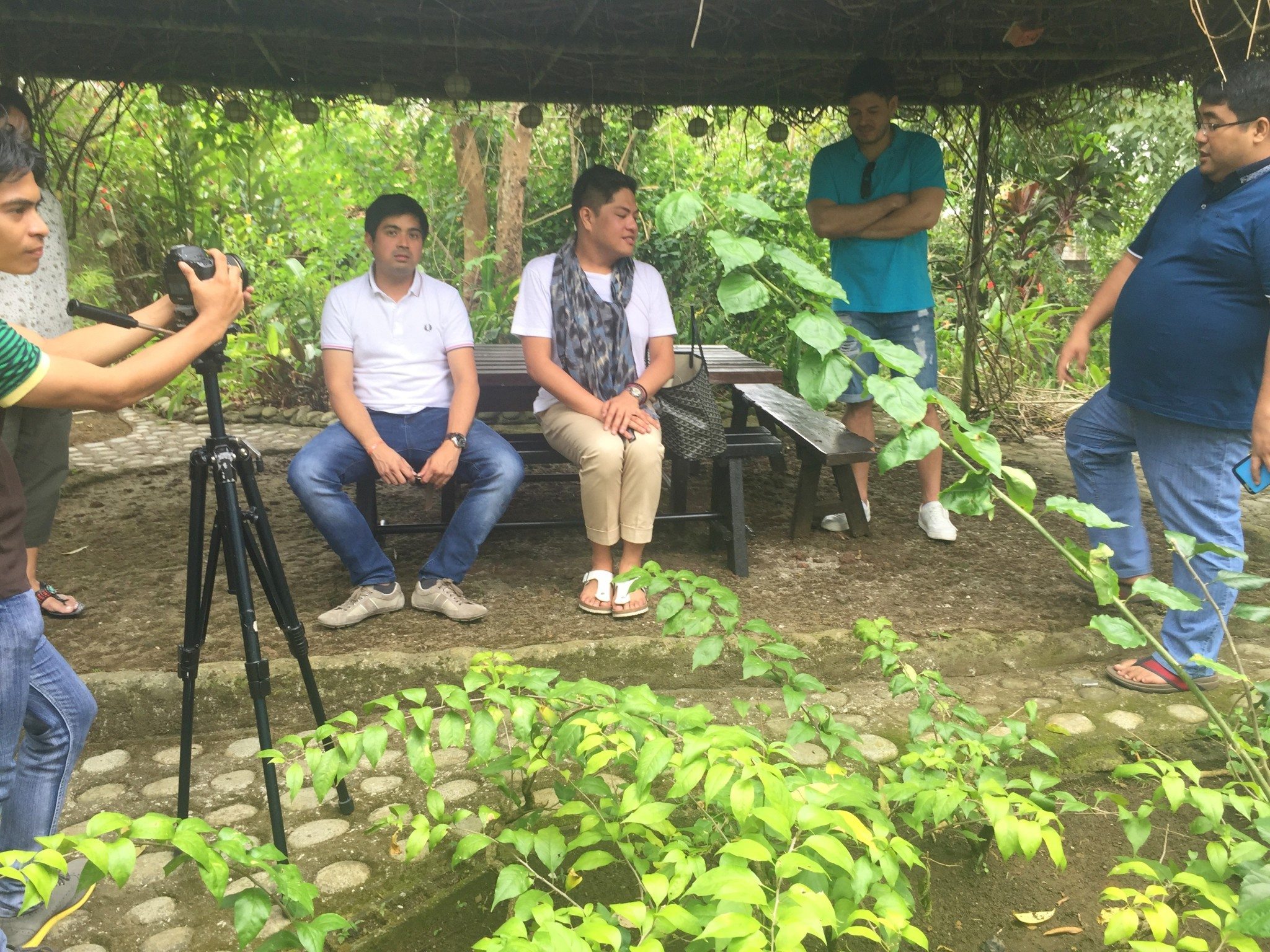 Until we found the perfect spot where the proposal will happen. It is truly such a romantic spot.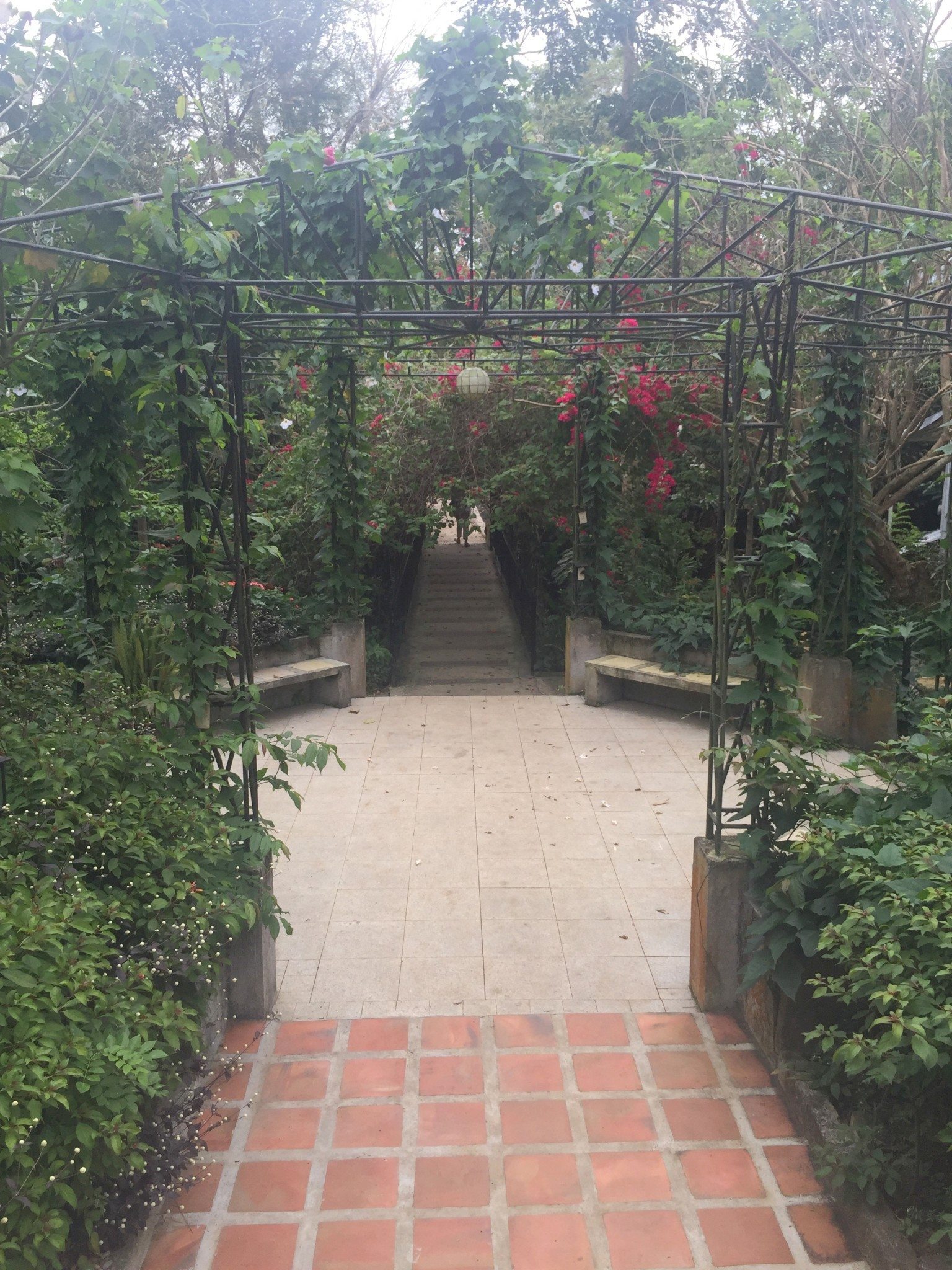 So on February 20, 2016, we all went to Balay Indang Tagaytay quite early so we can set up and rehearse with everyone involved.
The plan was that Art and Rochelle were to have a post Valentine's dinner in another resto that night. Art was supposed to take her to dinner around 7:30 PM, but before that, Art would make a quick stop in Balay Indang and he was to tell Rochelle that they can have a few photos taken in the place where they first met.
Upon entering the reception area, Rochelle and Art were to be stopped by the manager (who happens to be a talent, I got to act as the manager) since there was supposed to be a party happening.
Art excused himself to go to the toilet and that was his cue to go to the spot in the gazebo where he'd propose.
Rochelle on the other hand heard over the two way radio that Art requested her to be brought to the gazebo area so they can take photos there.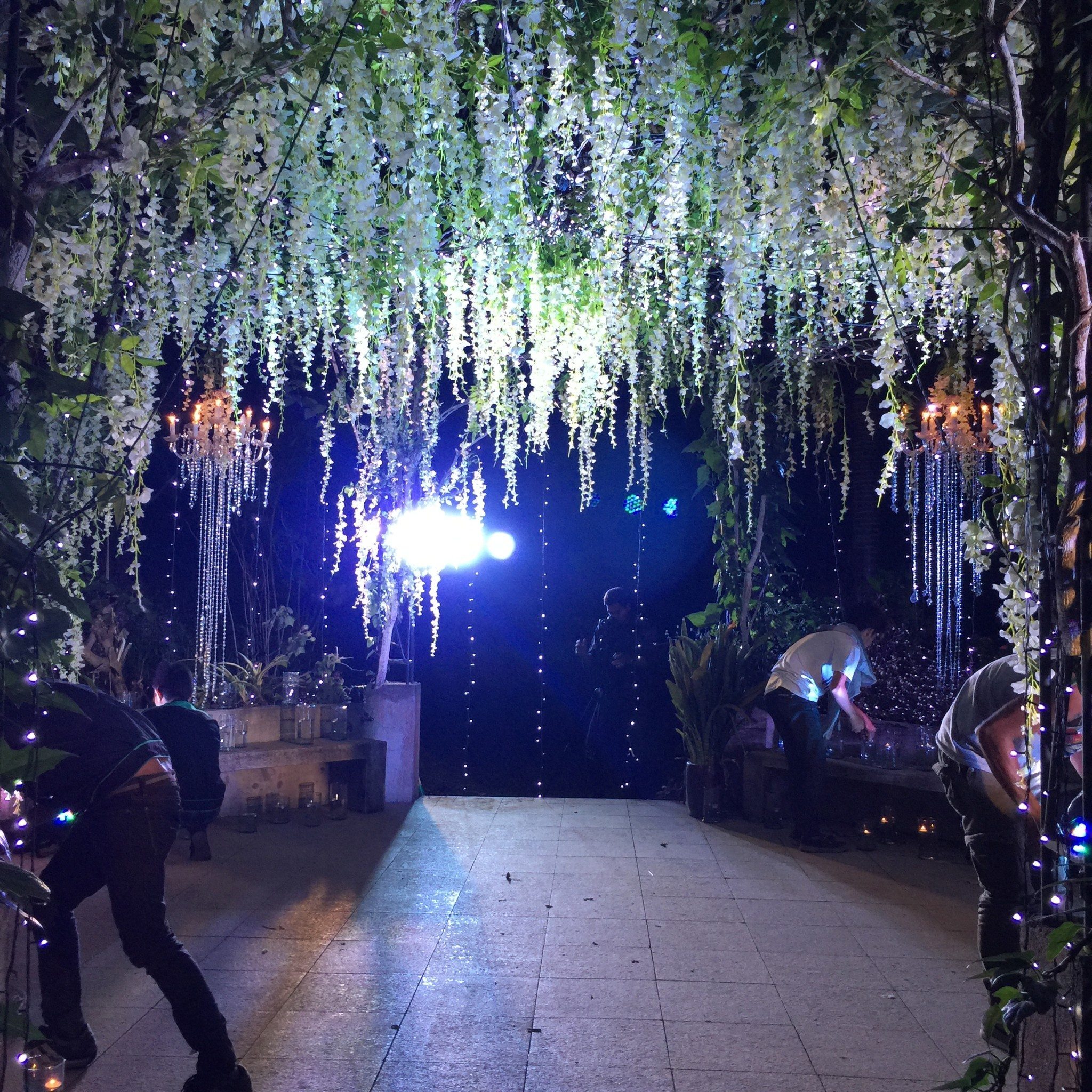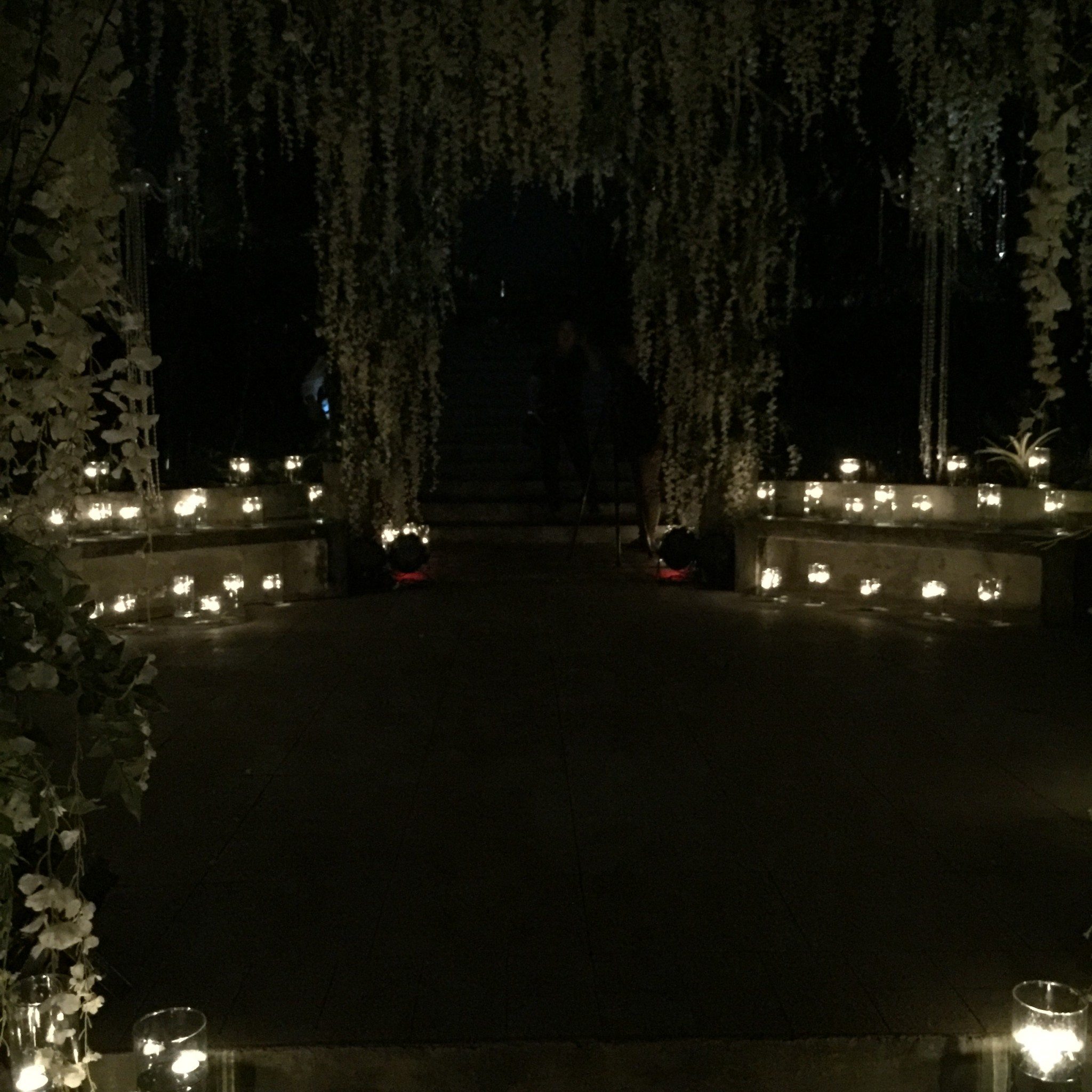 When Rochelle entered the area, it was total blackout. And when she opened the door, she saw a tunnel full of white fairy lights and at the end of the tunnel was a beautiful gazebo adorned with white wisteria flowers all styled by Michael Ruiz.
Then she heard the acoustic music by Singer Mygz, singing their favorite love song– "always be my baby".
The highlight, of course, was when Art popped the question, soon after he professed his love for Rochelle and highlighting how thankful he was to God that He gave him Rochelle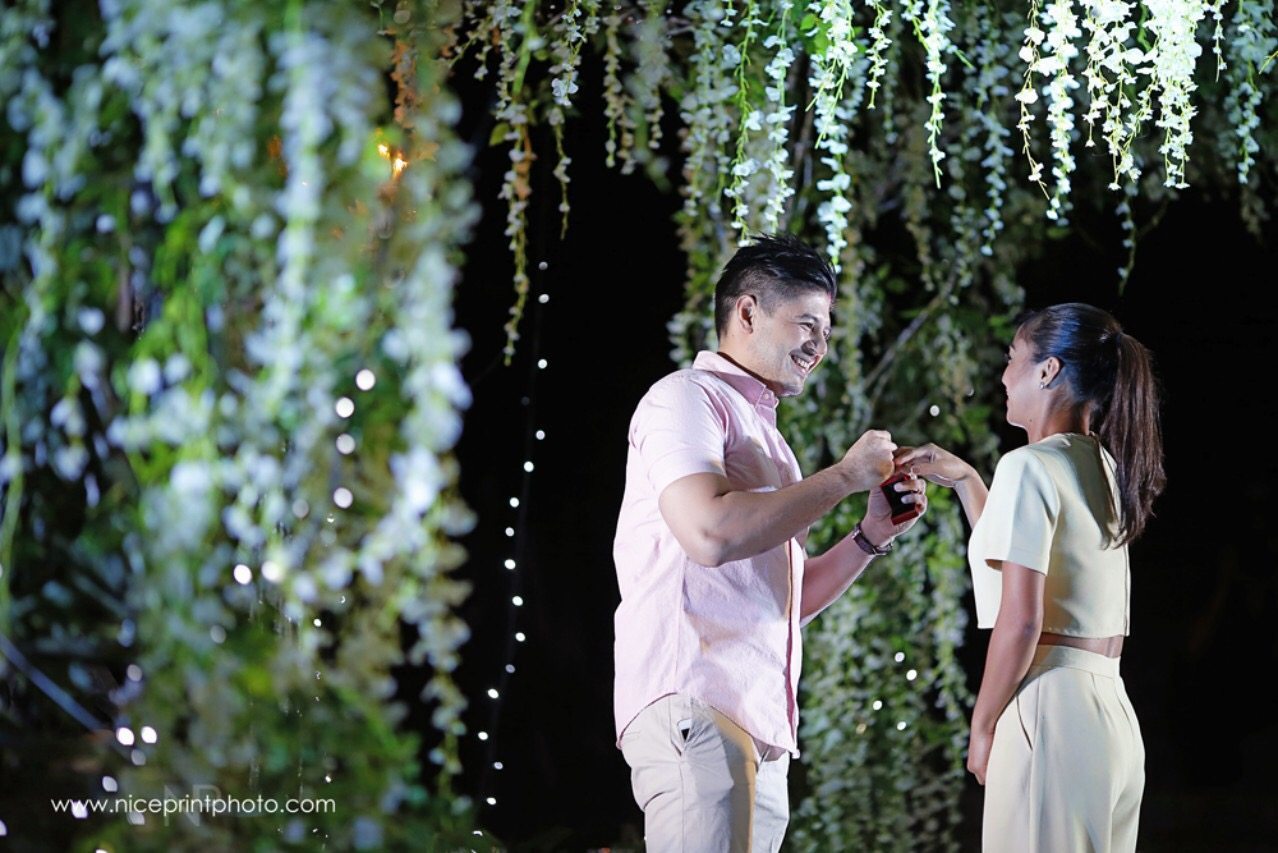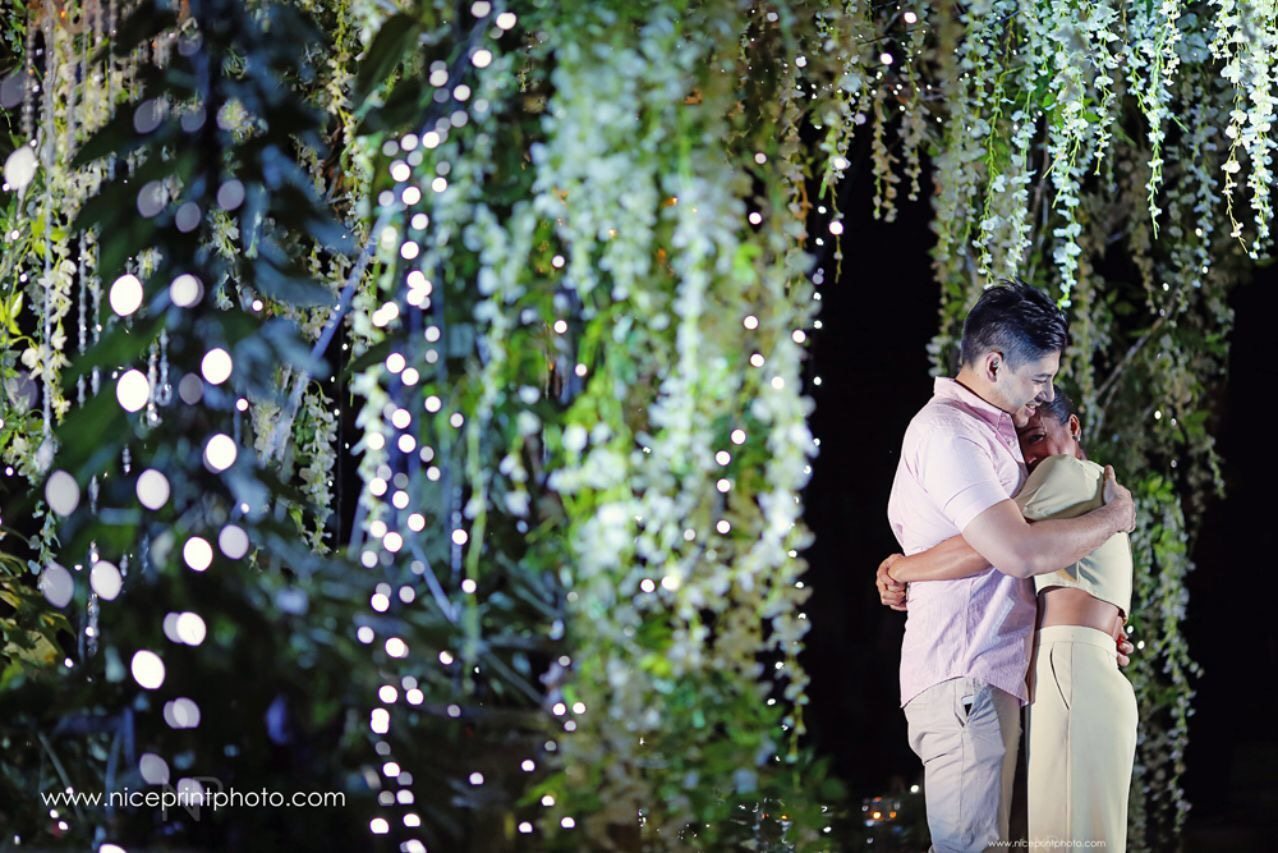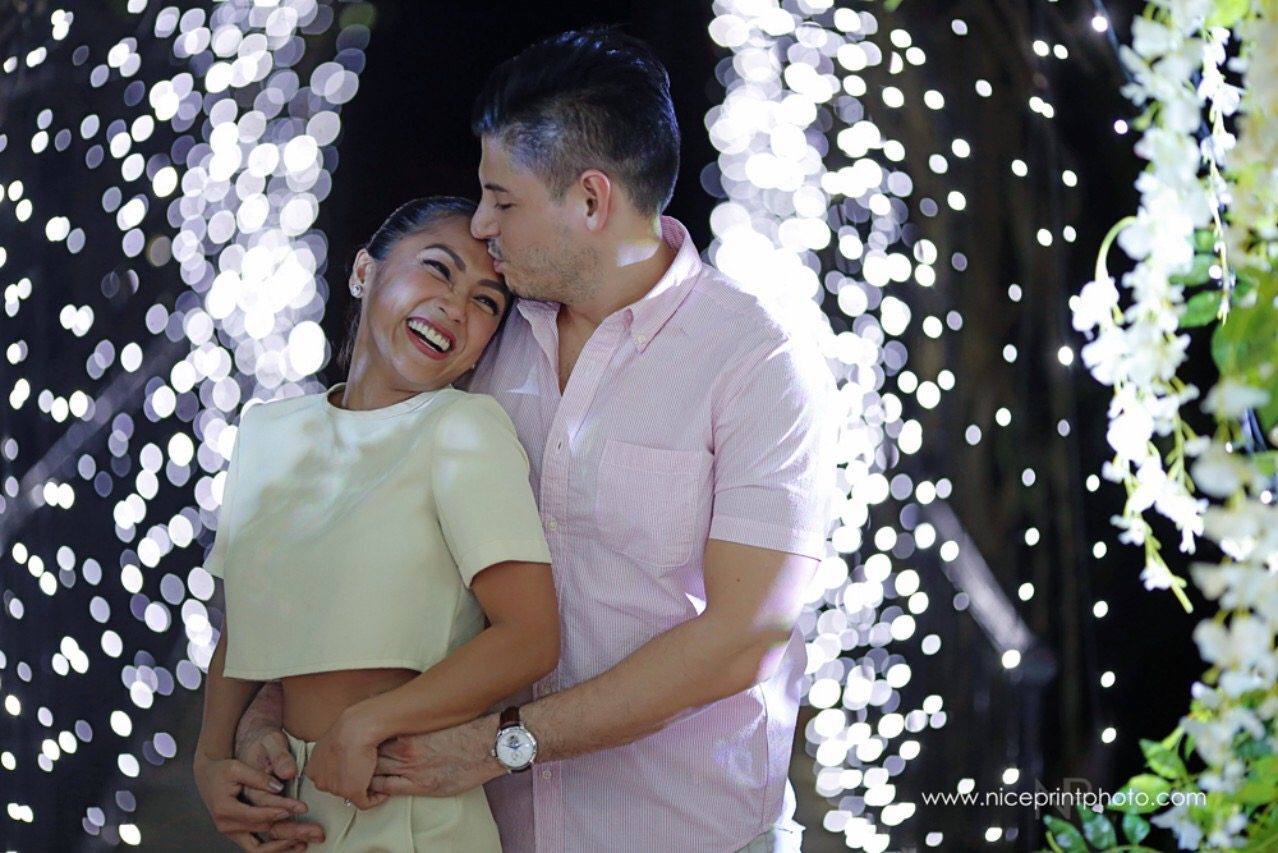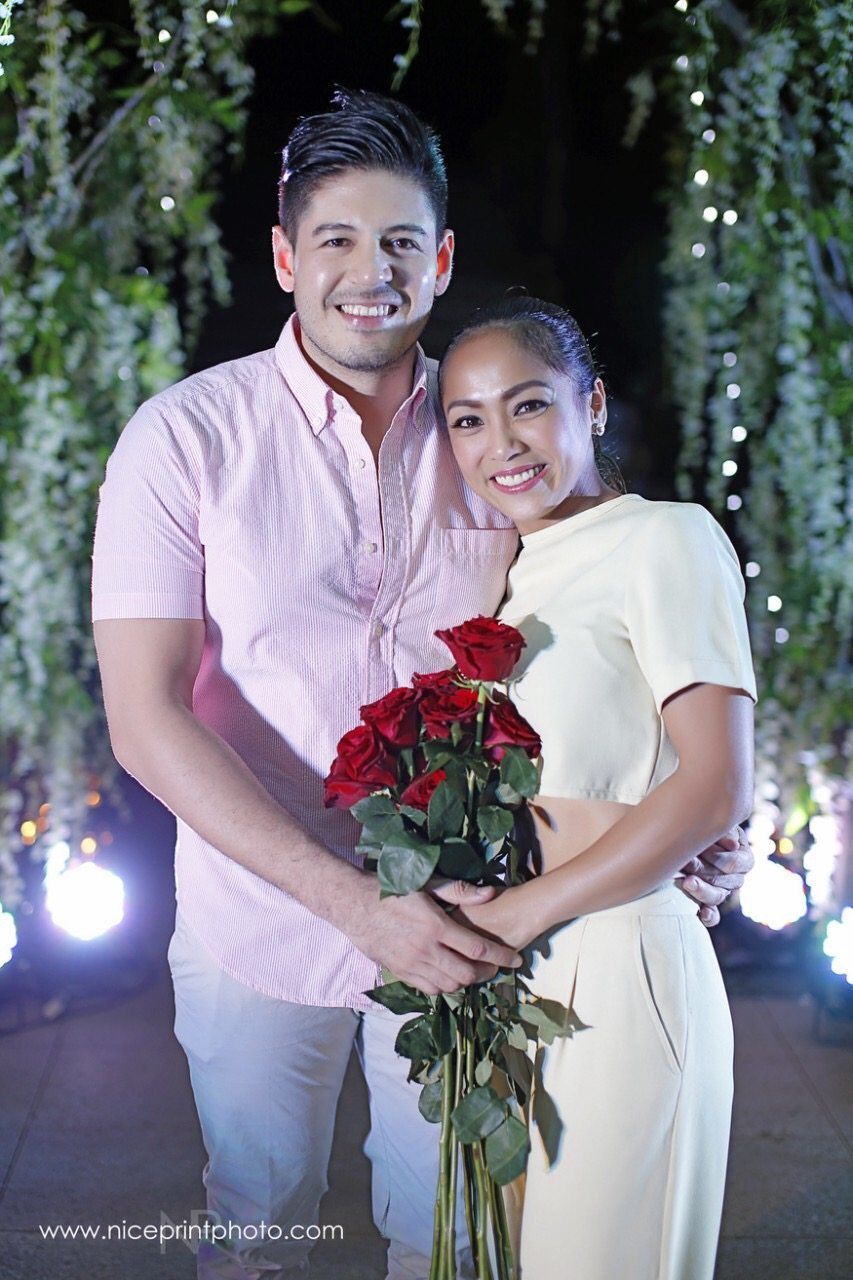 Fireworks displayed beautifully when Rochelle said I DO, while background music was Photograph by Ed Sheeran. It was truly romantic and beautiful.
Well-wishers, special friends and family were all waiting for them at the dining hall. It was truly a perfect night for Art and Rochelle. And I am just truly blessed to be part of yet another new beginning in a couple's lives.
Read more of Charisse Tinio's WaWparazzi articles at www.weddingsatwork.com/category/wawparazzi/.
About Charisse Tinio:
Fan mode on high as WaW columnist Charisse Tinio brings us behind the scenes of the latest celebrity weddings. Charisse, the business maven behind Nice Print Photo, delivers the juicy inside info on the entertainment world's newlyweds.

No gossip here. Pure delish celebrity wedding scoop. Read on!