A few weeks ago, we showed you some of our Part 1 of WaWies and their Wedding Invitations. In case you still need more inspiration, scroll down below for the second batch to see a variety of different styles. Surely, at least one of them will catch your fancy!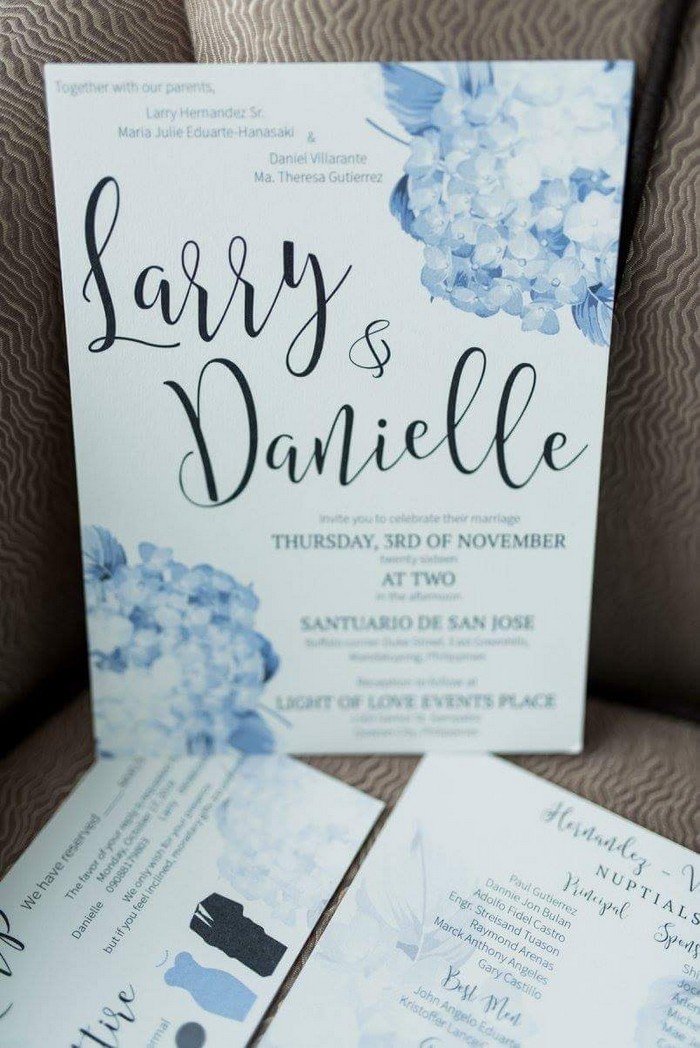 Submitted by: Dane & Lj Hernandez
Invitations: Paper and Pen
Photo: Daniel Talavera Photography
Wedding Date: November 3, 2016
Submitted by: Christopher Bianes-Ranielli Dionisio
Invitations: Yanna's Printshop
Photo: Studio1 Photography
Wedding Date: May 13, 2017
Submitted by: Brian & Marj Llanza
Invitations: Neonovelties.
Wedding Date: July 21,2017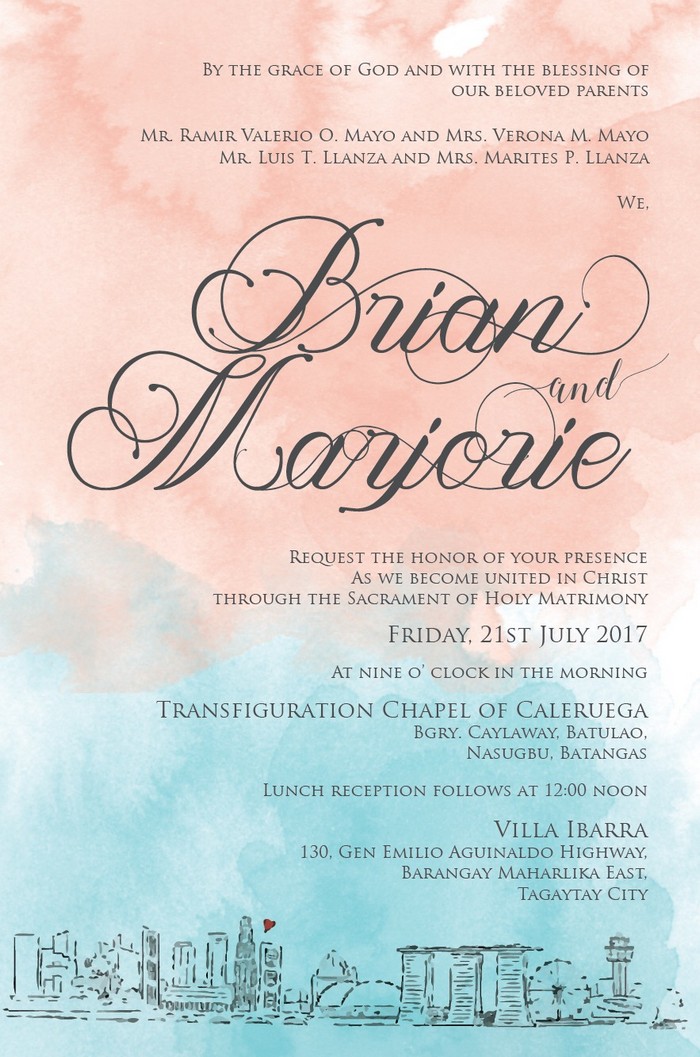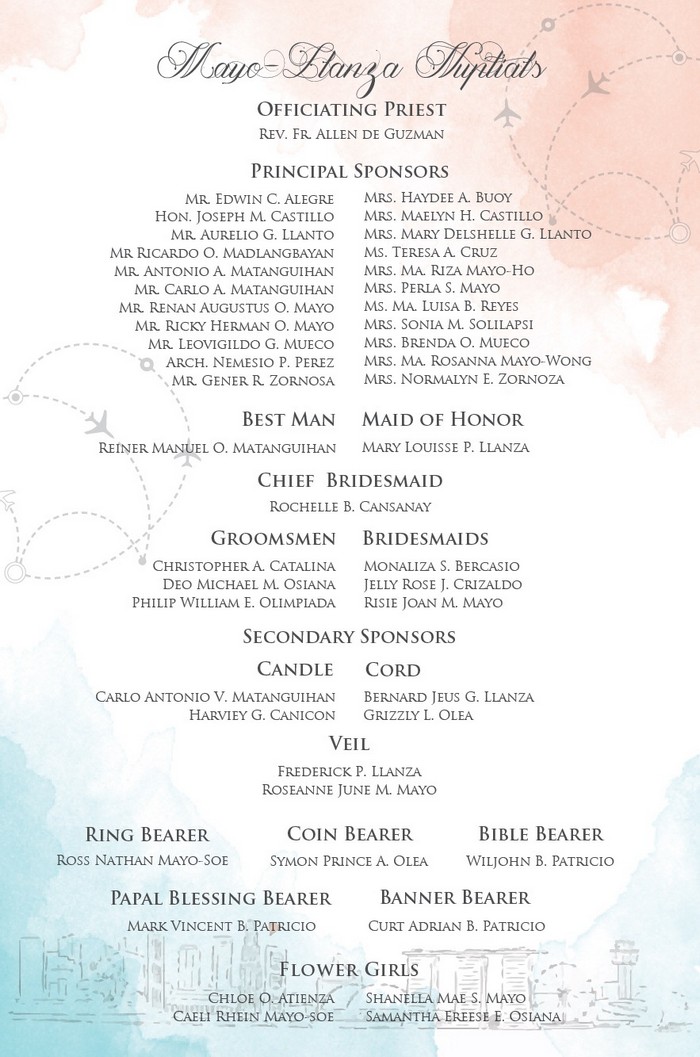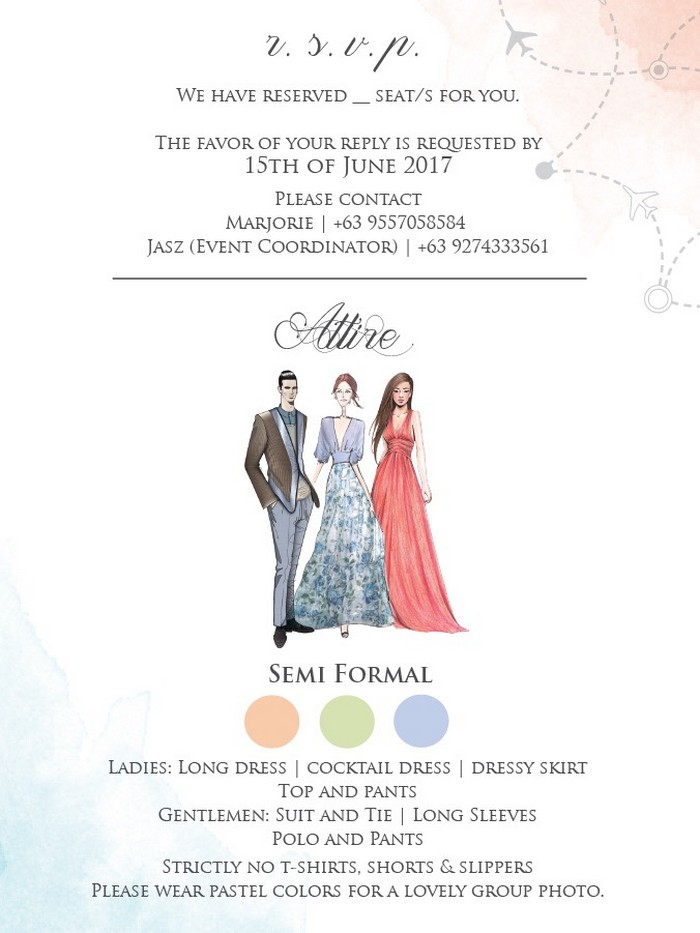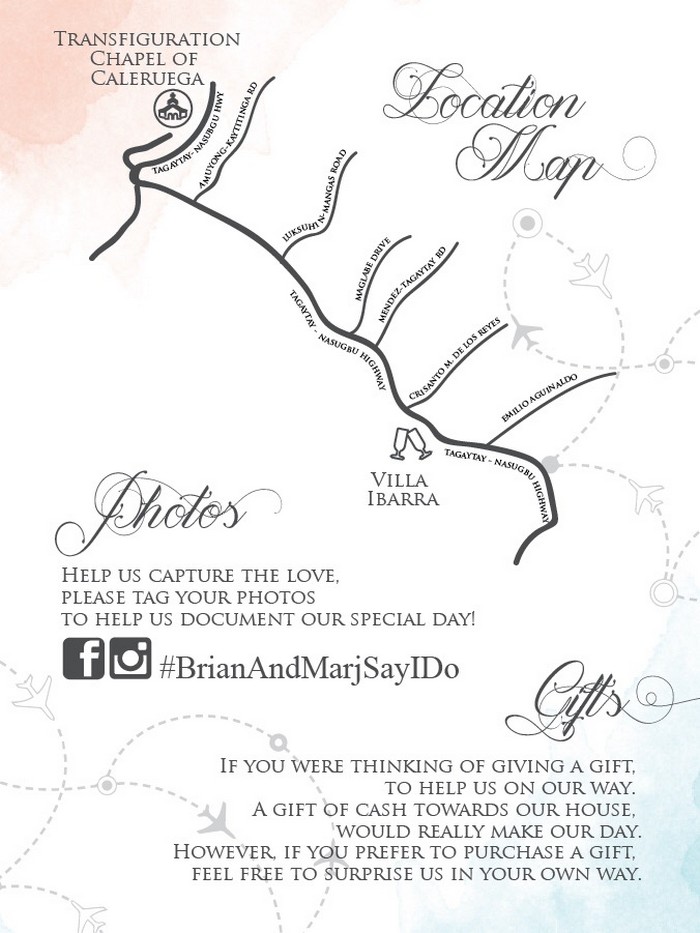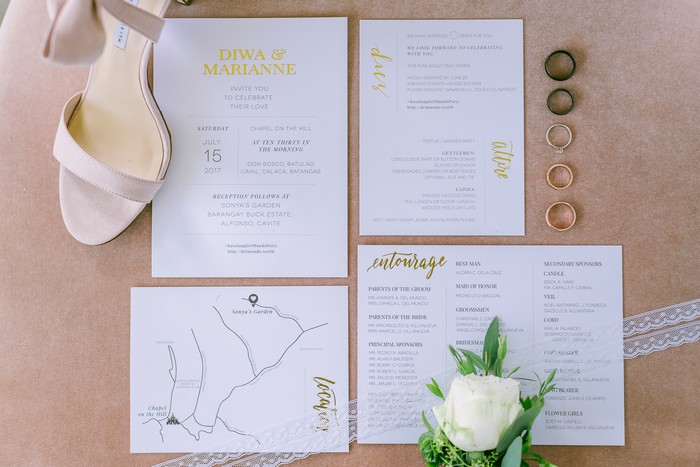 Submitted by: Diwa and Marianne Del Mundo
Layout and Printing: Neonovelties
Calligraphy: by the bride
Wedding Date: July 15, 2017
Submitted by: Henz and Bhim
Printed using: HP Deskjet GT5820
Designer: DIY thru PicMonkey
Photo: Pam Production
Wedding Date: July 17, 2017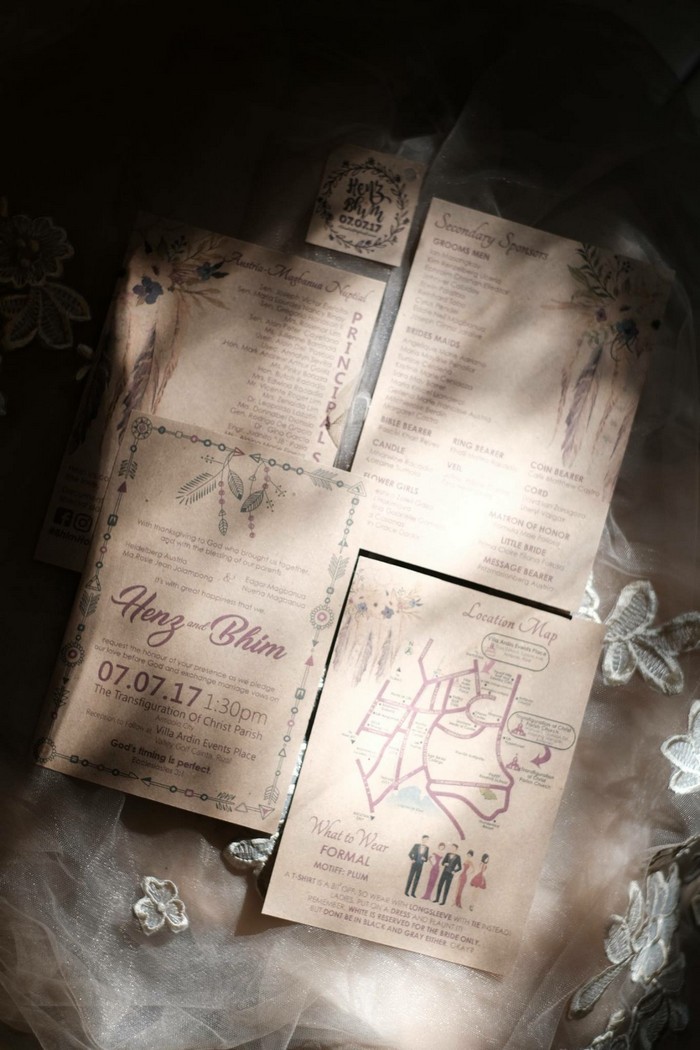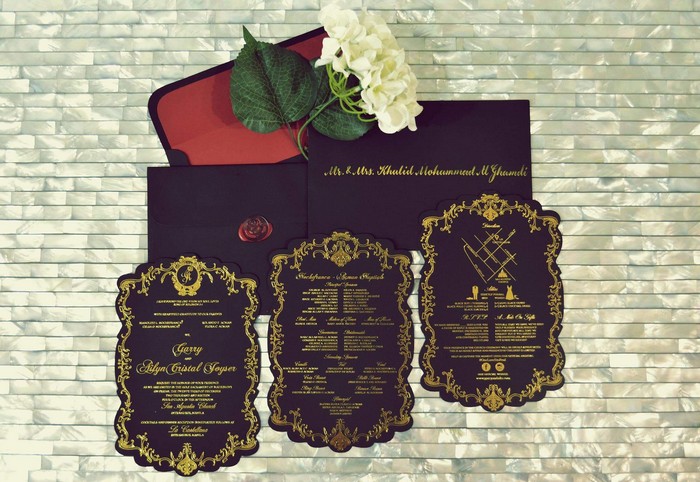 Submitted by: Garry and Ailyn Joyser
Invitation and Stamp Layout: Garry, Neonovelties (polishing)
Printing: Neonovelties
Monogram Design: Garry
Wedding Date: Dec. 23, 2016
Photo: by the couple
Submitted by: Jed Ansis and Louise Bernardo
Layout: Papeldelights by Cath Belen
Printer: Salt and Paper
Photo: Papeldelights
Wedding Date: September 23, 2017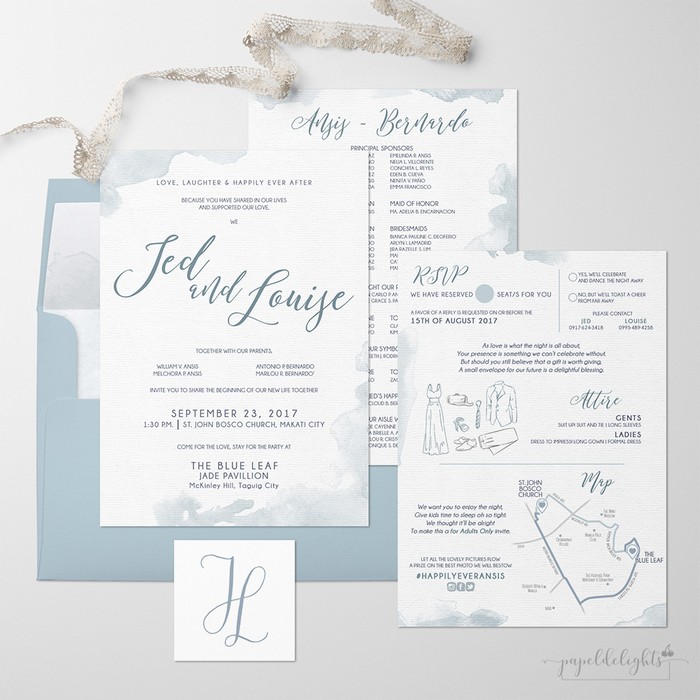 Submitted by: Jomer Payno & Loida Gasmen
Designer & Printer: Kalidad Prints and Favors
Wedding Date: December 19, 2017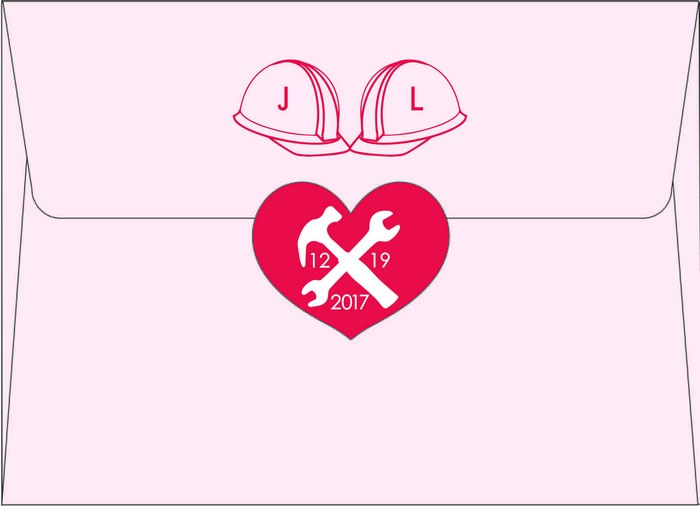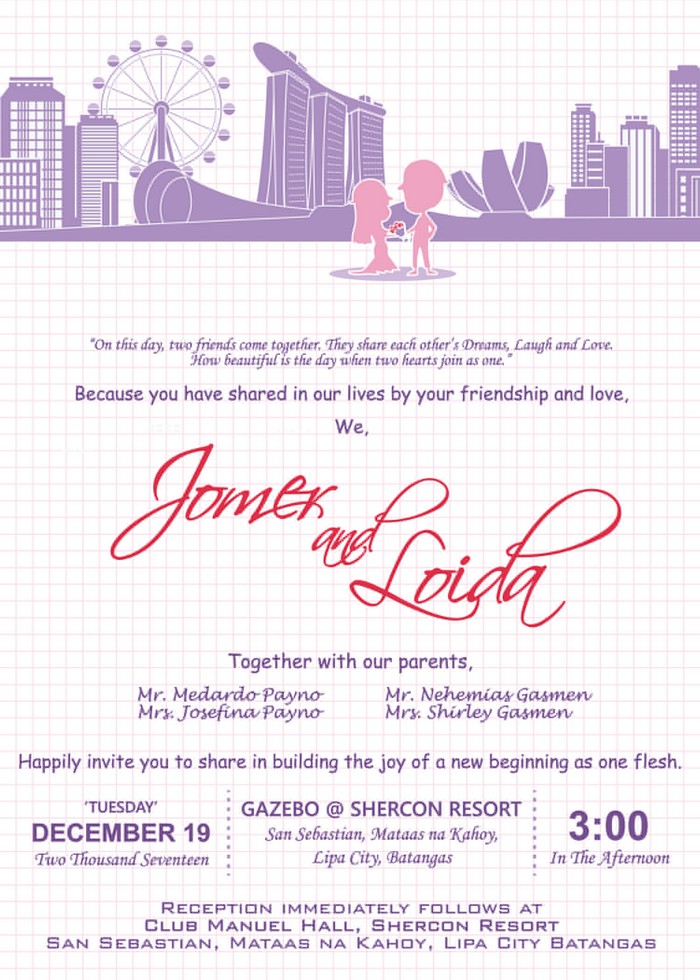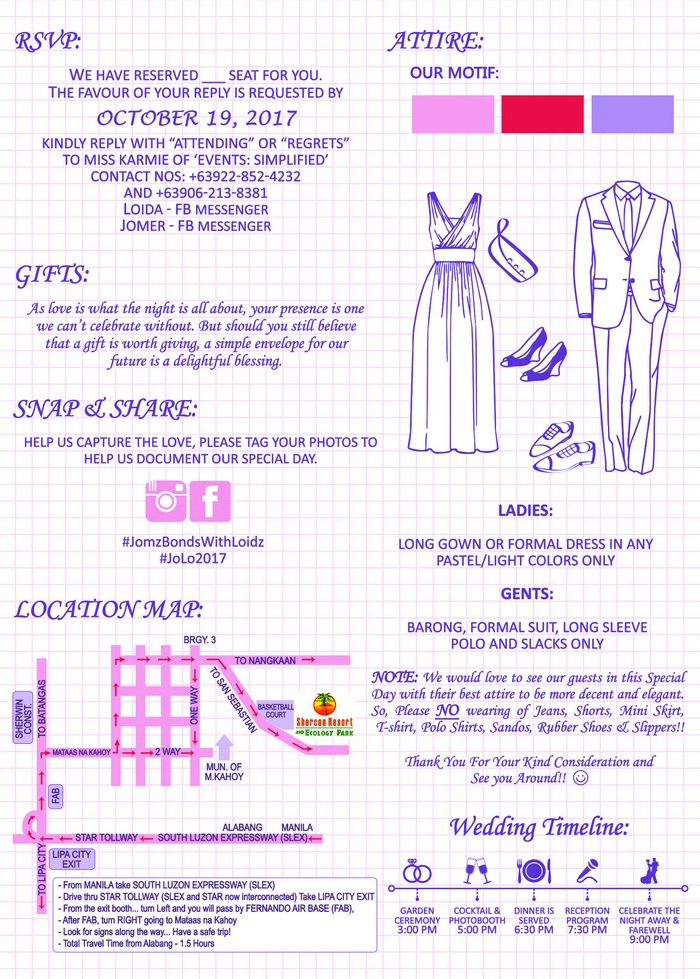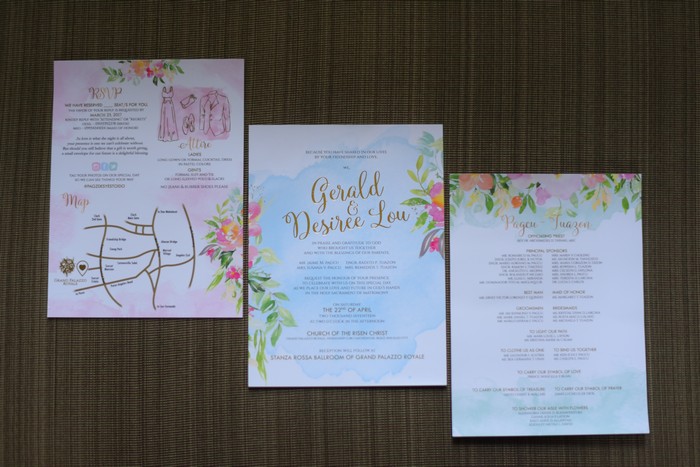 Submitted by: Ge & Desil
Designer: Papeldelights
Printer: Global Invitations
Photo: Michelle Pineda Photography
Wedding Date: April 22, 2017
Submitted by: Jude and Ruby Matusalem
Invitations: Monograf Creatives
Wedding Date: August 19, 2017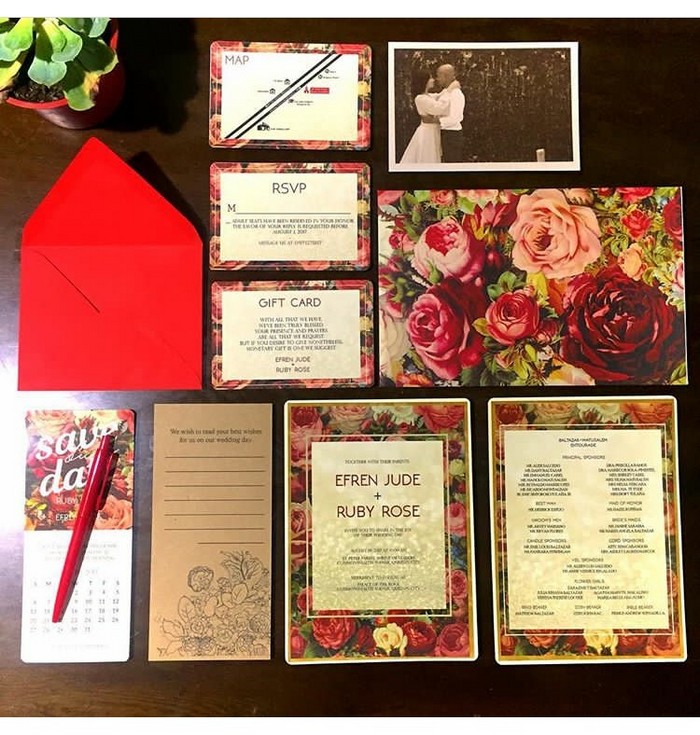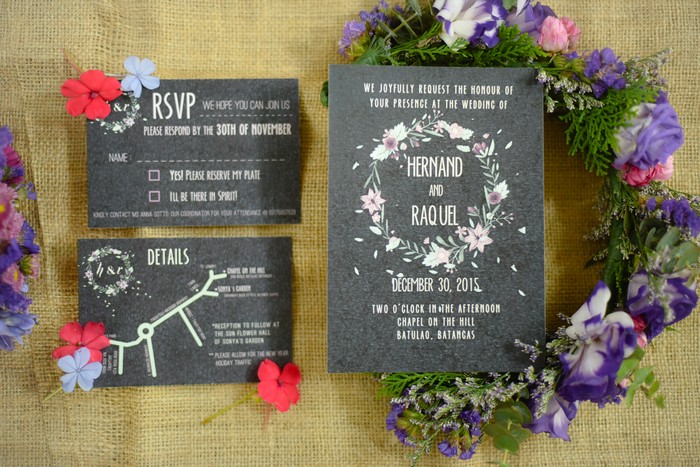 Submitted by: Hernand and Raquel Donado
Design: c/o the groom
Printer: Folk Street Co (101 Folk Street)
Photo: Jaja Samaniego
Wedding Date: December 30, 2015
Submitted by: Jonnel and Minette
Layout: Eleven Fingered Crafter (Ilyn Lopez)
Printer: CQ Prints PH
Wedding Date: August 26, 2017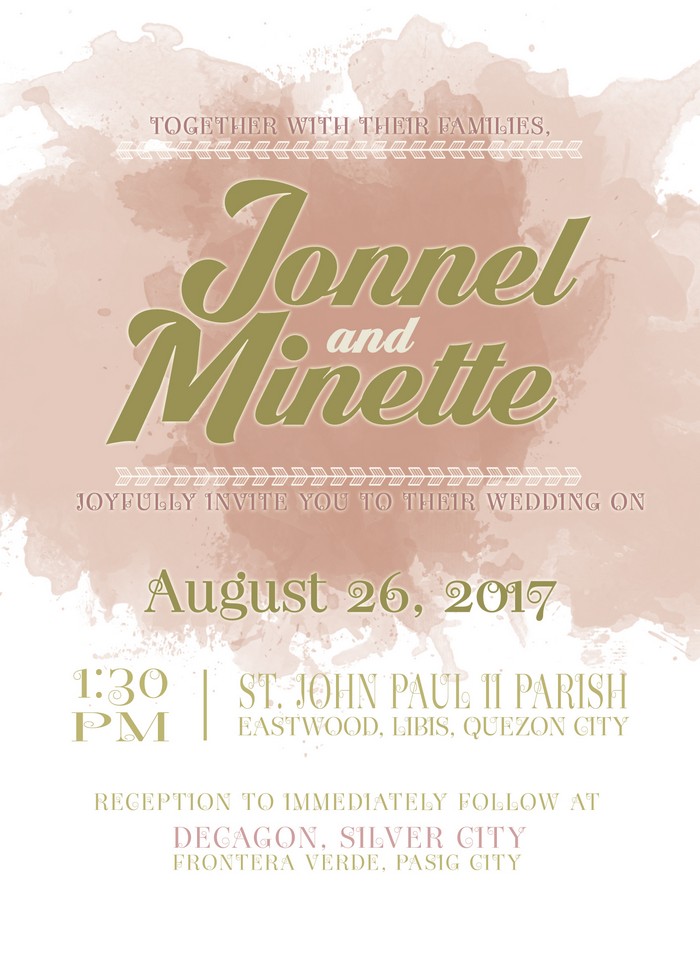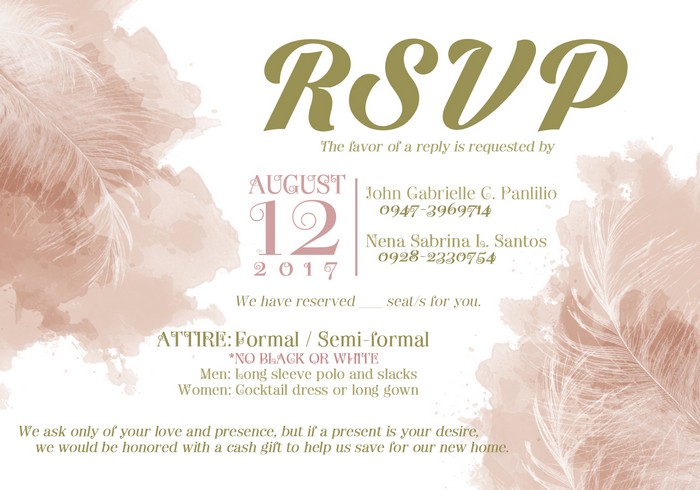 Submitted by: Jeffry and Cassandra Hernando
DIY Theme: Disney Movie "UP"
Layout: free c/o sister-in-law
Printed using: Canon Selphy and photo paper. Covers/envelopes made using stuff from National Book Store.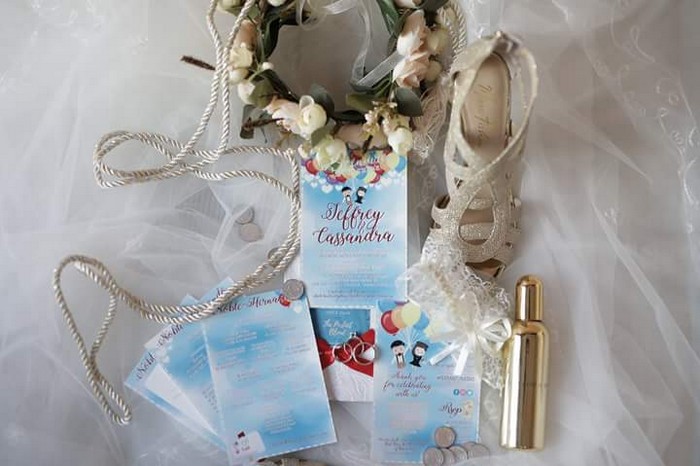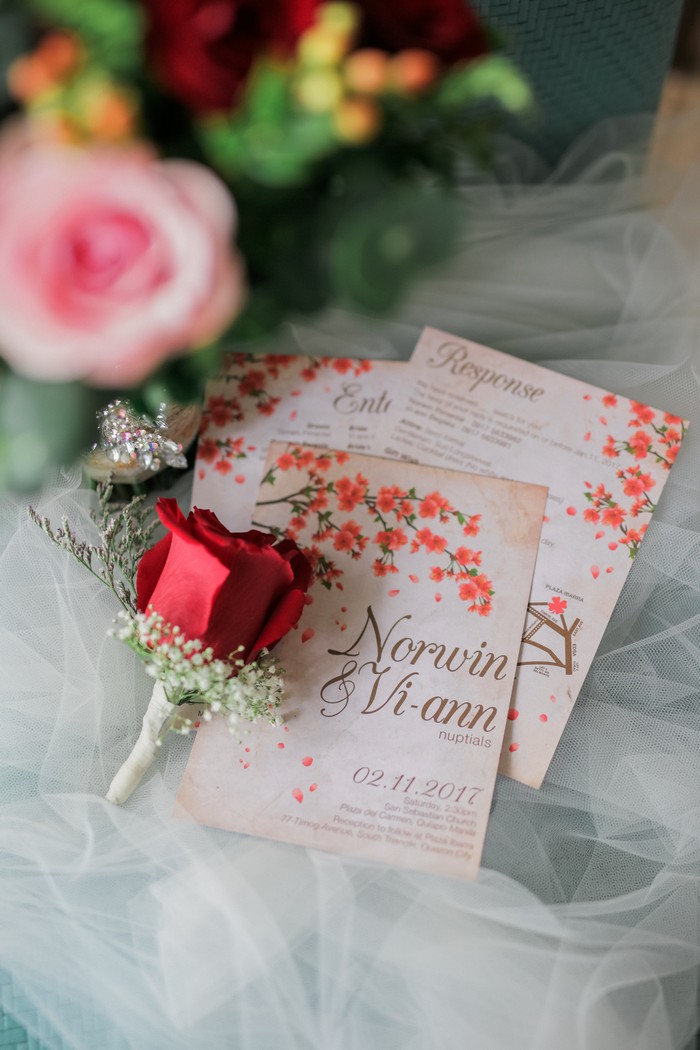 Submitted by: Norwin & Vi-ann
Invitation: Invitations by Ten
Photo: Manny & April Photography
Wedding Date: February 11, 2017
Submitted by: Neville Aaron C. Alcantara & Russell D. Tupaz
Printer used: Canon Pixma MP230
Design Layout: www.greetingsisland.com
Photo: Galvinray Photography
Wedding Date: July 7, 2017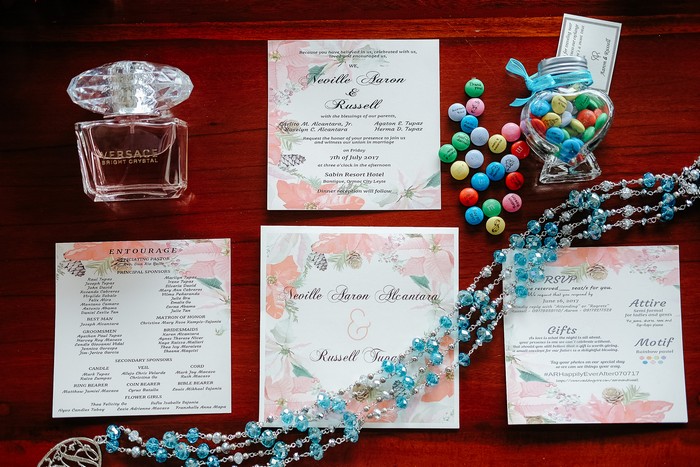 Submitted by: Rj and Sheila
Invitations: Two sets (One for the Principal and Secondary Sponsors, another one for the rest of the guests), all DIY by the bride
Photo: first photo by PV Image Savvy, second photo by the bride
Wedding Date: January 4, 2017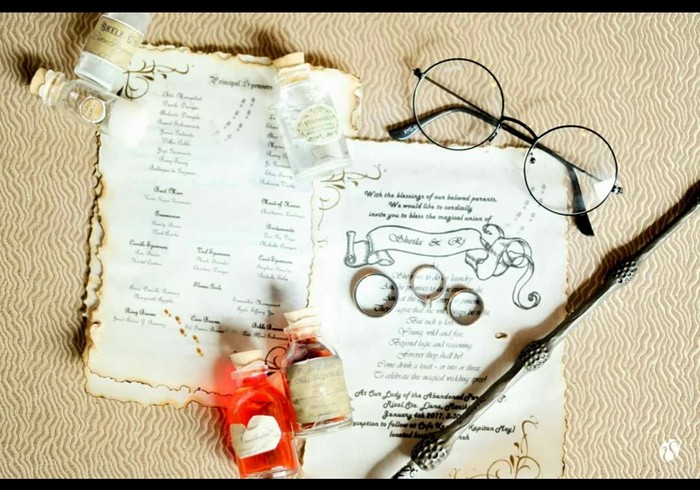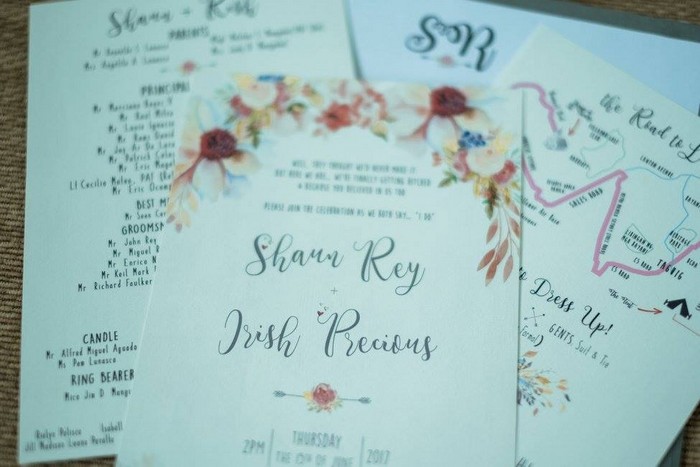 Submitted by: Shaun & Rish
Layout Artist: Chicken Fernandez (couple's friend)
Printer: DIY
Photo: Daniel Talavera Photography
Wedding Date: June 15, 2017
Submitted by: Rommel Tan and Sheridan Evangelista
Design, Ideas and Logo: by the bride using www.canva.com
Printer: Cumbidado c/o Ms. Jap Hombed
Calligraphy: by the bride
Wedding Date: July 15, 2017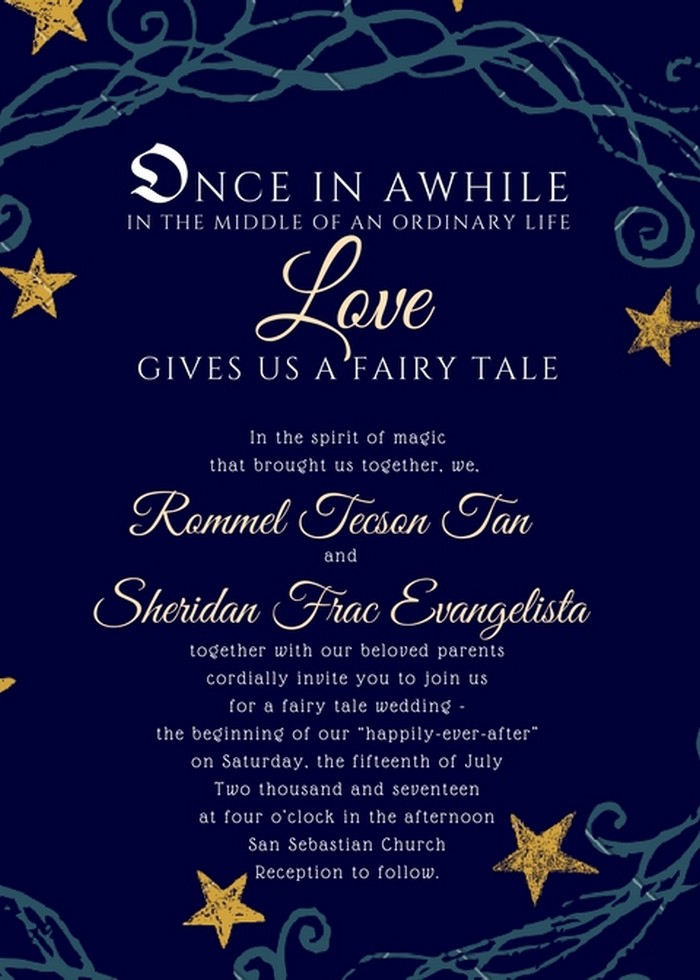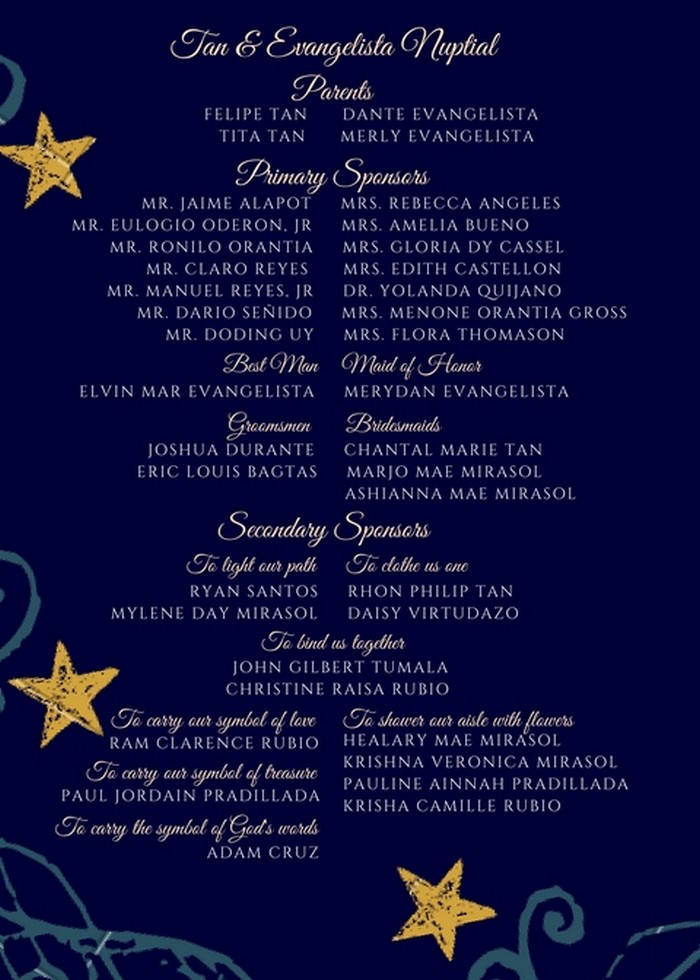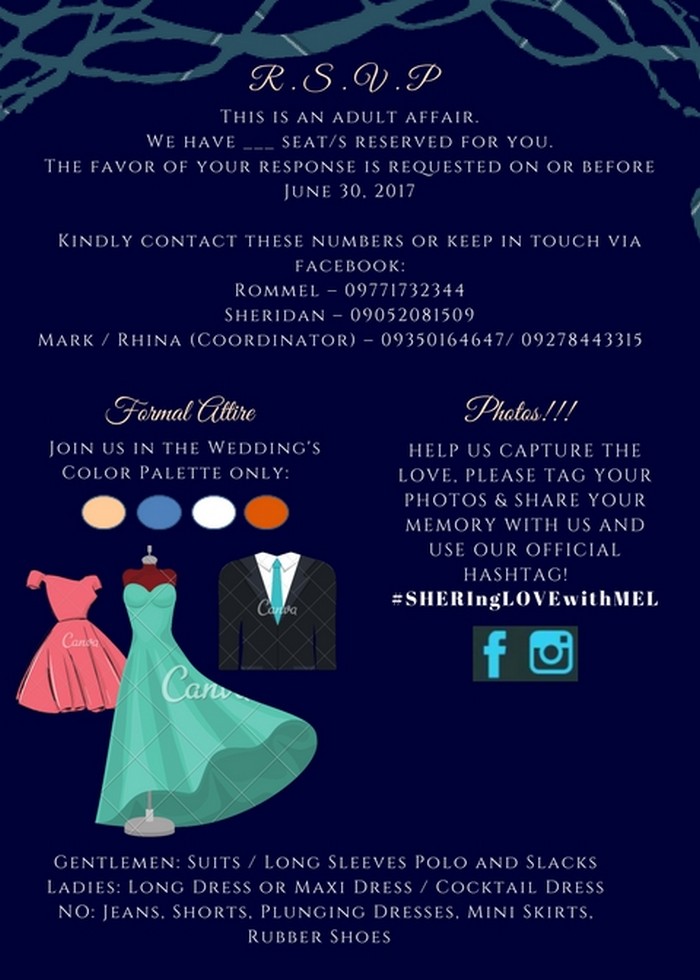 Submitted by: Tanjo and Triggy
Invitations: Invitations by Ten
Wedding Date: Aug. 17, 2017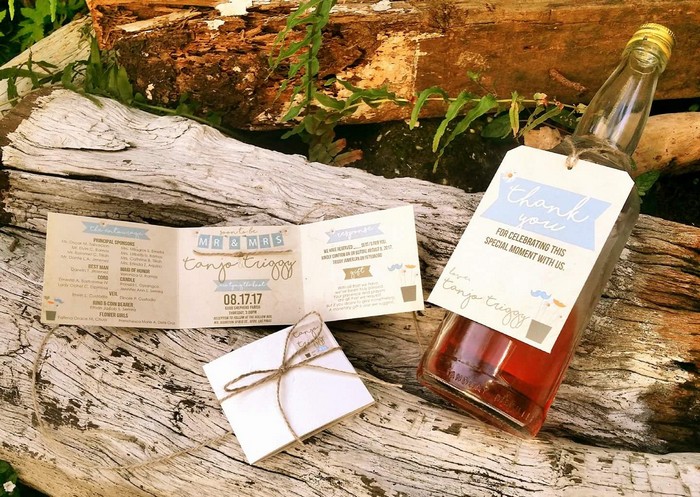 Submitted by: Vennie and Cha
Layout Artist: DK Guerrero
Wedding Date: Oct. 28, 2017