Can you smell it in the air? Yup, it's here! It's the season of love! For those whose weddings bells are set to chime any time soon, February holds a different kind of thrill. What better month to get married than the love month?  So to honor the overflow of love of the season, we've put together 4 ways of channeling the color red on your wedding day.
FIESTA RED
In their Spring 2016 Fashion Color Report, the world's foremost authority on color, Pantone, chooses Fiesta Red as part of the palette. According to Pantone, Fiesta Red is "harbinger of excitement". We likey!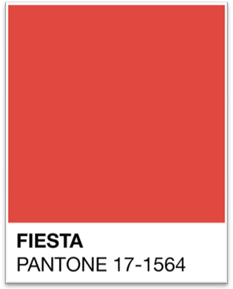 This fiery red shade has a yellow base which gives this bouquet of red poppies a unique pop. Imagine walking down the aisle with these beauties in your hand.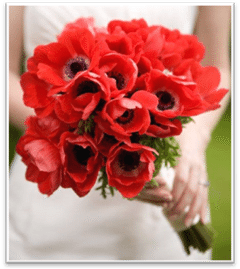 Fiesta red gives wedding invitations a different appeal. It's the kind of color that's sits between coral and classic and gives that interesting touch when on paper.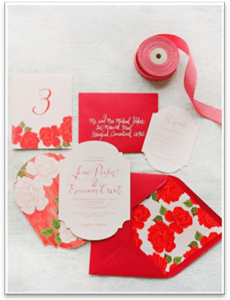 VINTAGE RED
If you want to channel a bit old the classic charm without going too far back in the past, vintage red does the trick. It's that shade that never goes out of style. The classic red roses bouquet is a choice of many brides. Sometimes it's the simple that overloads on the romance. Who wouldn't want to have that on her wedding day?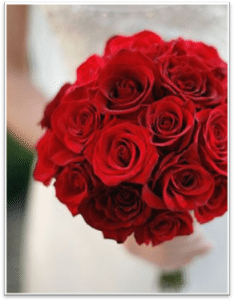 A huge population on this planet would agree that Coke red is the ultimate red. For Coke memorabilia collectors, having your favorite drink to your special day adds a welcome fizz.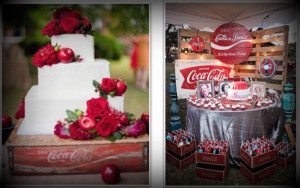 A little bit of country also kills the vintage theme. Since this is the love month, let your guests bring home a little bit of it with these cute jute bags decorated with a red heart.  That little red clothespin delivers the final touch.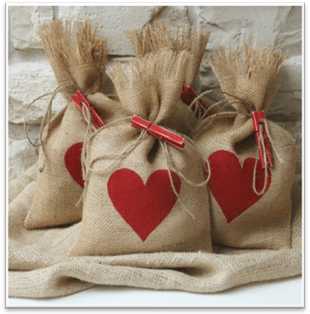 ORIENTAL RED
For those leading towards the oriental theme as a nod to the Chinese New Year, it's only the color red that can nail this theme.
A cluster of red Chinese lanterns over the dinner table decked in red flowers and linens provide the perfect setting for an all-night party.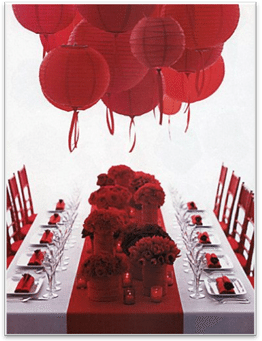 Weddings are truly a celebration of double happiness for you and your groom. So at the altar, go ahead and own that happiness!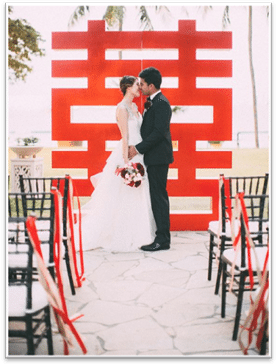 SASSY RED
For the fashion savvy bride, red on the wedding day is glam and gorgeous. She who dares to wear red, wins the aisle war. This gown. No words.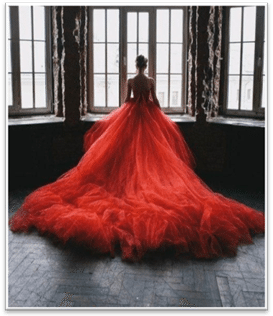 Diamonds are a girl's best friend. And shoes. So why not have both on your wedding day? This pair will take you from the altar to the dance floor in a snap.  (I hear a collective "Yes!".)

Whatever your red is, one thing's for certain: in your heart and his it burns with love that will endure through the years. Love wins!
*All photo courtesy of Pinterest.
Read more of Tisha Rosales' Color Play articles at www.weddingsatwork.com/category/color-play/.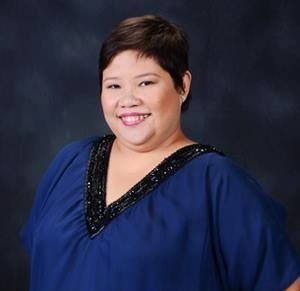 About WaW Color Play Columnist Tisha Rosales:
Tisha is a Meta-Coach, events professional, freelance writer and candle artisan of Balay Kandila. She's also mom to 3 boys.
In between projects, she blogs on www.thoughtscribbler.com.