Top bridal gown designer, Veluz, has just recently released her 2017 Collection. This collection is described as "Timeless silhouettes with remarkable details. Play of glitter and textures showing facets of the bride, reflecting who they are and not anyone else – confident, excited and hopeful for the next chapter of her life."
You can check out the special video about the 2017 collection made by wedding videographer Jason Magbanua here. See the 2017 Collection and our interview with Veluz below.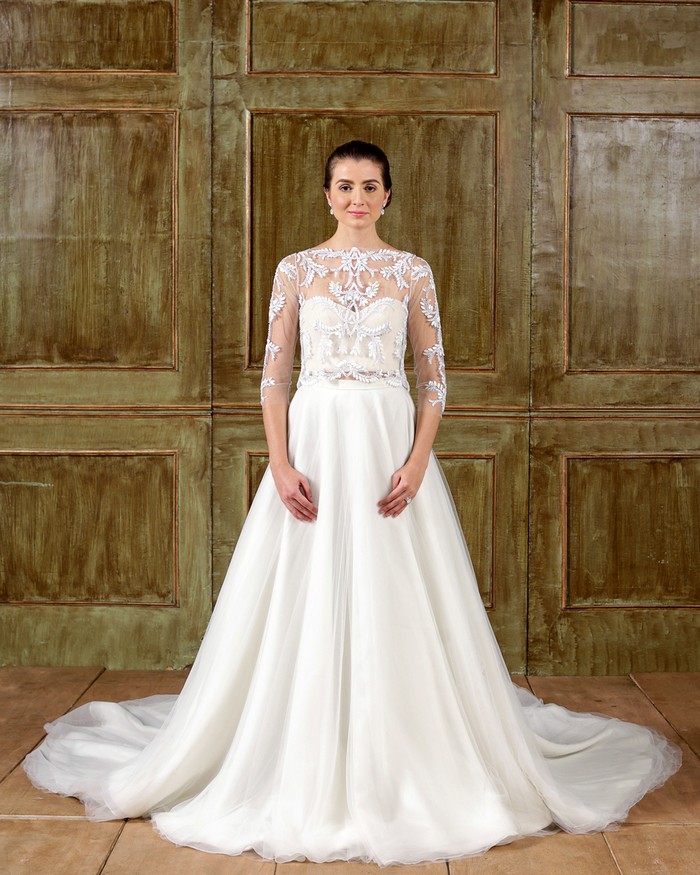 What is the story behind the concept of each RTW dress?
You know whenever I work on a wedding gown design I always draw inspiration from the bride because it is imperative that I show her character thru her dress. It is different with RTW dresses since I do not have a specific bride. So I draw inspiration from the essence of being a bride. What it means to be one, the joy, the excitement, the changes that will happen. Basically the girl in that stage of her life. I guess it is not that difficult because I've been there so I can totally get her 😛
As always, I want my brides to relate to the dress. Each dress I make cater to a certain character. I want the bride to see herself in the dress that she will choose. Of course, considering her figure, her age and the silhouette that will flatter her the most.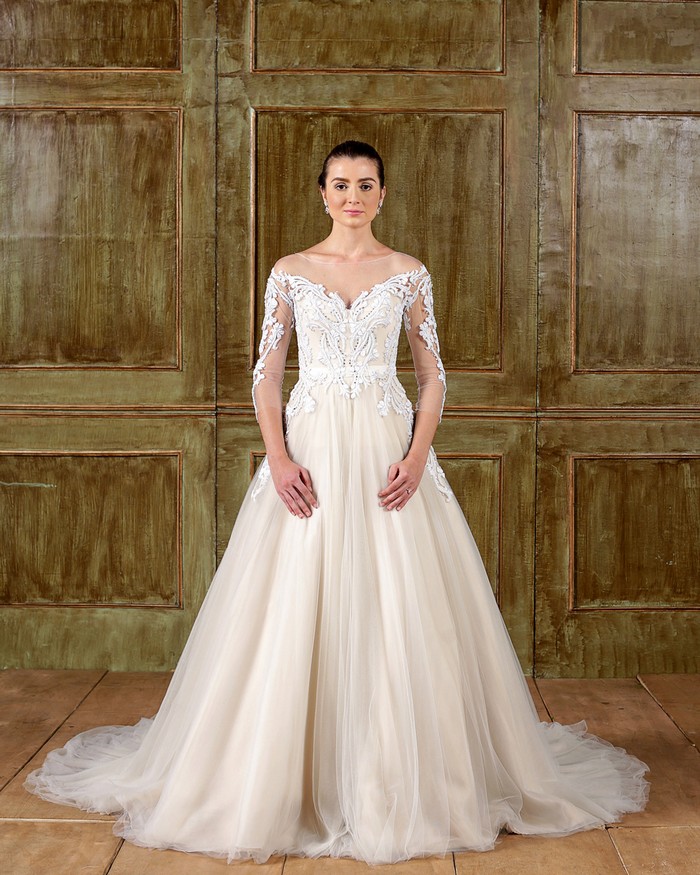 Are you the first designer who did this in wedding?
I really do not know. My very first collection was for 2013 but Rene, my husband, and I started forming the idea in 2011.
Back then, I was getting a lot of inquiries from overseas brides and stockists, most of them clamoring for basically the same designs. And those designs I cannot repeat since those were custom dresses. I was also getting a lot of requests for lower priced gowns: I was getting more than 30 inquiries a day, working on so many dresses too, and I am losing my time for my family. I have 4 growing kids and I need more time.
So creating an RTW line was the most logical idea. I can address the overseas brides and the stockists with designs that we can replicate. And the concept wasn't new to them. I actually didn't intend before to offer it here because why would I? I love that brides here can get custom dresses from the neighborhood modista or from tight-lipped high profile designers and wear a dress specially made for them. I didn't want to change that culture.
But then, when I was done with the very first set, I thought why wouldn't I offer it to local brides. Parang nakakahiya naman. Ang snob?!? Hahaha! So we did! And I am continuously floored with the response that we're getting from local brides. I am beyond grateful.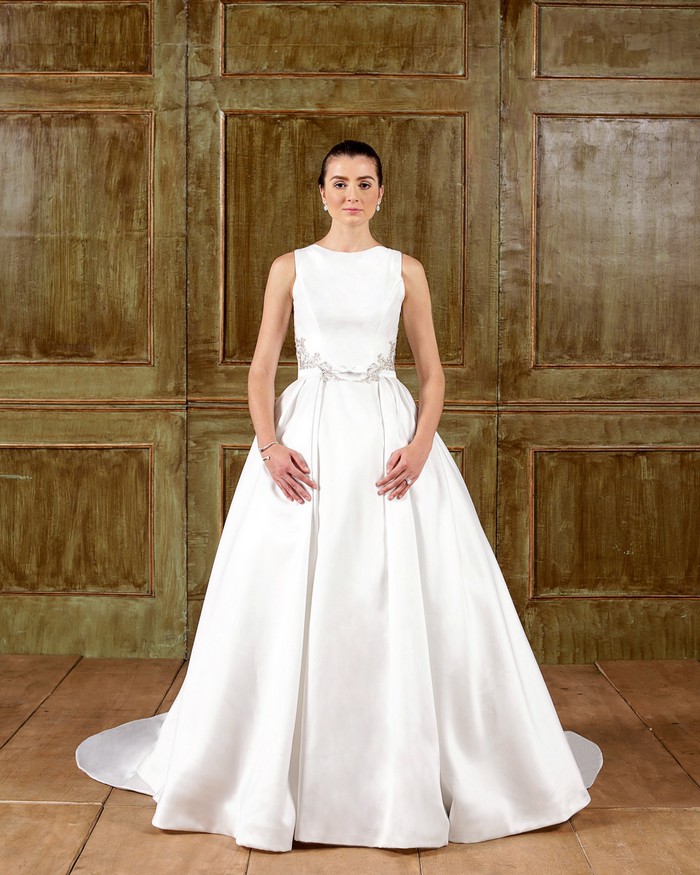 How many pieces per collection? Any science behind it?
8 or 9 per year, no science behind it. I design and create as I see fit, every dress well thought off. With the current market/demand I aim to serve, I think 8 or 9 as new options are enough. Especially since the dresses from the past years are still available. 🙂
What is the process, what comes first? fabrics? design? name?
Usually I think of a detail or a design element that I want to work on. Then I choose the materials that I think will be perfect in achieving the look that I want.
How do you name them?
Of course it started with the girls and ladies in my life. I still have more than a handful of those really close to me whose names I haven't used. I look at a dress and name her based on how it looks. The character of the name and the dress should match perfectly.
There are times that I lose myself in the process though at yun ang mahirap! Hahaha! Best example, my Mom! I've wanted, for the longest time, to name a dress after her but I always end up saying "hindi sya yan eh! Lace mom ko, collared, classic crisp skirt!" Ahahaha! Pinersonal?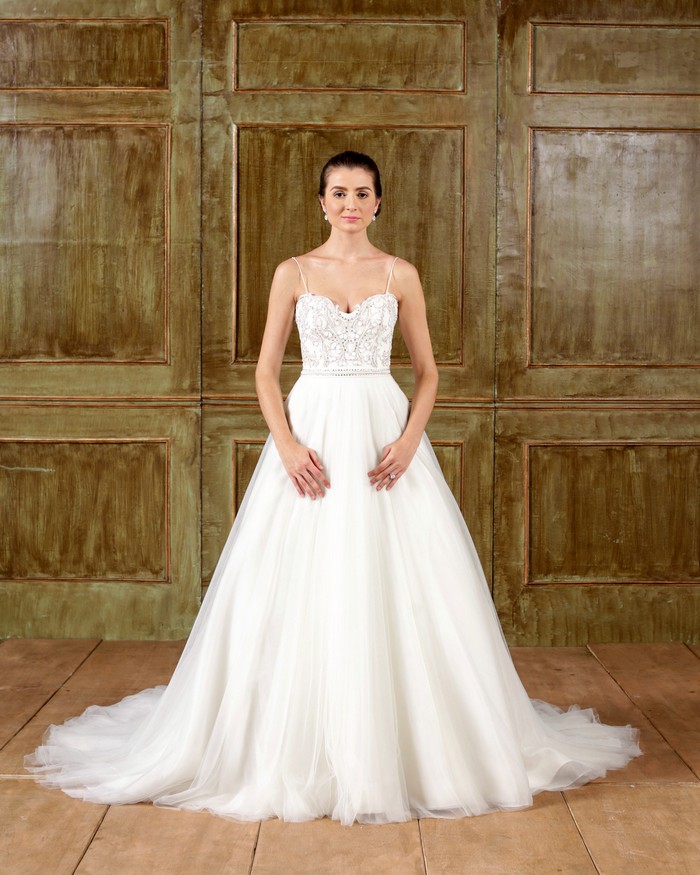 You have a favorite?
A lot! But I will only name two 🙂
BITHIA from the 1st collection. I named it after my daughter. It was the simplest from that batch. Plain top just delicate lace on the lining's neckline, no back detail which was all the craze then along with heavily textured skirts, instead the beading was just on the waist, layered tulle skirt, sans embellishments too. That was exactly how I saw her at the time I designed that dress – not fussy at all, simple but not boring, sweet yet unconforming. Not that I can see her as a bride na ha! No way please! But her character inspired me 🙂
And the VIVIAN gown, my best seller up to now! This enthralls me no end because it is also the very first one I sketched the minute we decided we will push thru with our RTW line.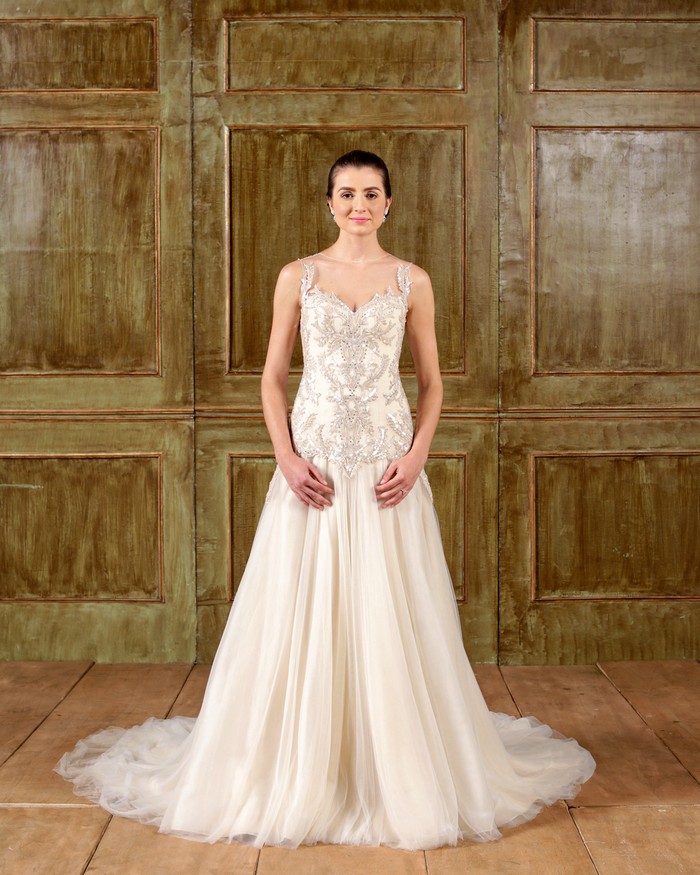 Since this is RTW do you allow the bride to pick a design even if there's another one that could be better on her?
Fortunately more often than not, the brides can easily "read" the dress. They see the character it evokes. They can decide if the dress is them or not. More often than not, the concern is the figure. We usually ask which one she fancies, then we check her figure if the design will work for her figure. If it won't, we suggest other styles that will compliment her best.
There was one instance that one bride was so insistent on a particular dress that I was 100% sure won't work given her figure. I let her try on the fitting garments with the silhouette that she wanted and the silhouette I want, and she saw the difference. Buti na lang! Haha! Otherwise, I won't sell her what she wanted. I always want the best for them. Why would I allow her to look hideous di ba? I want her to look her best wearing our dress!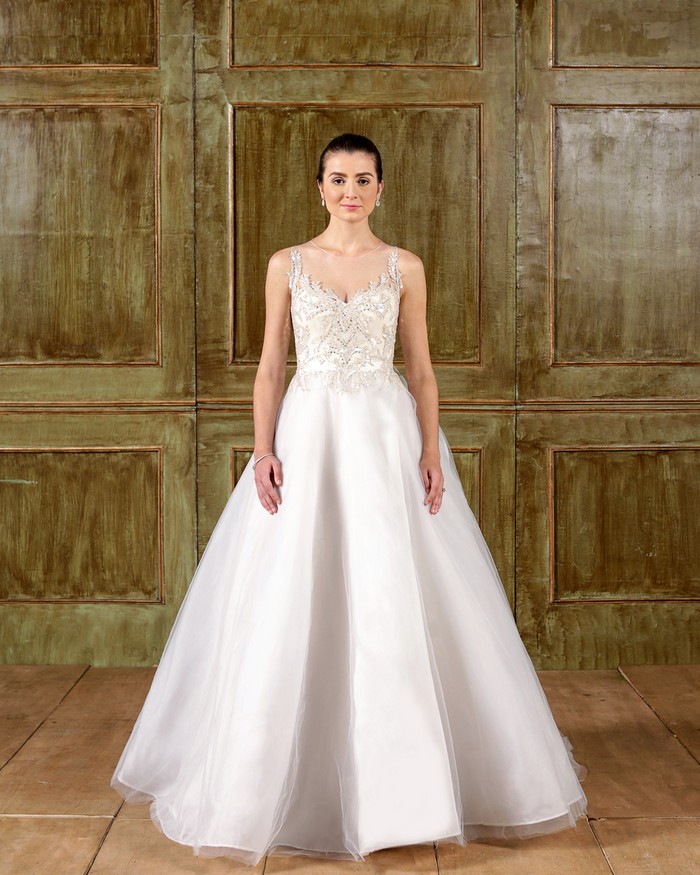 How involved are you with RTW clients?
Oh I have trained my assistants to identify figures, but for those that I wasn't able to meet in person, whether overseas or Manila-based, I ask for full length pictures of the brides wearing tight fitting shirts. That way I can identify the gowns that will compliment them the most. I check all the fitting pictures too, and of course, the overall workmanship.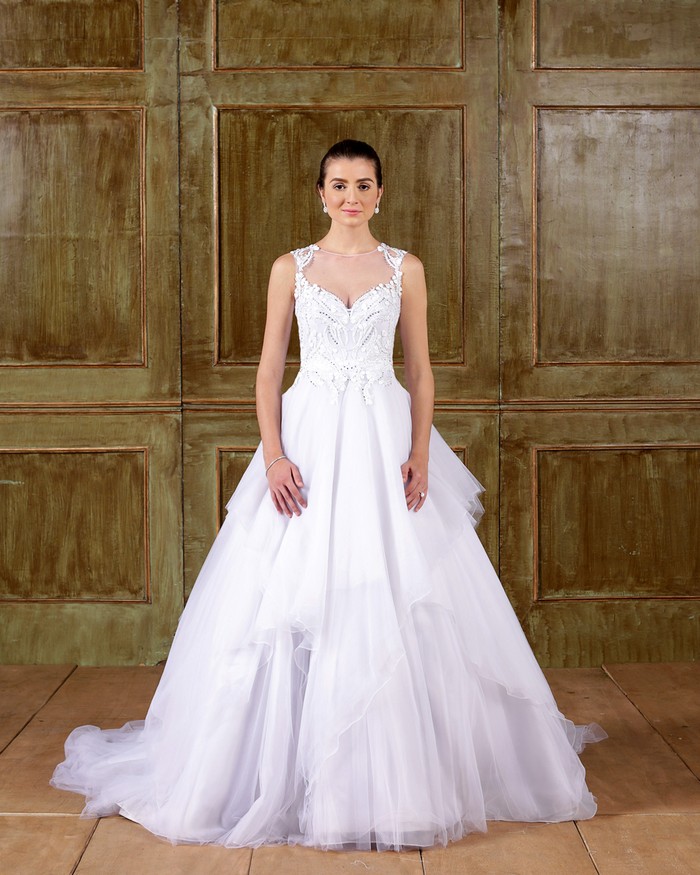 Did the onslaught of RTW line of other designer flatter you or infuriate you?
You know, I try my best, nah, I try my darnest not to look at other people's work as something related to me or to my work because I refuse to be peppered with negative thoughts. RTW is the norm overseas and we do have a lot of overseas Filipino workers who are somehow familiar with the system. Coupled with designer horror stories locally, I think the growth of RTW here is not that surprising. It took us more than a year to perfect the system – from the meas, fittings, to the finishes, construction, etc. I had my good reasons when I started this RTW line and I am sure they have too. It is what it is, we just have to consistently improve our craft, swim with the current flow and hopefully get our fair share. Happy thoughts lang lagi! Hahaha!