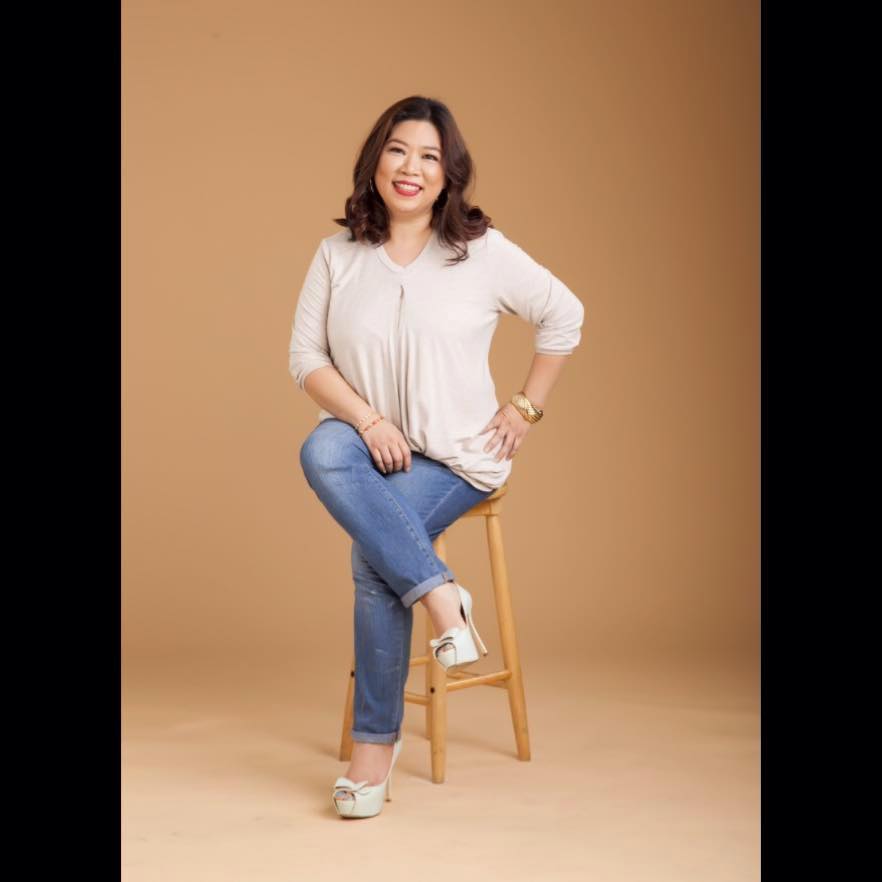 NaW Online Fair 5 – Nov. 2017
Come join us this Wednesday for our 5th run of the Online Fair.
WaW prides itself for not copying what is already being done by others in the Wedding Industry. We know how annoying it is to be copied so we do not do that to others with their ideas.
Are you preparing for your wedding? If yes, go read about WaW Online Fair and check out our suppliers line up. Their promos are now up. You can start studying and researching now so you can book them come November 29. You have until December 1 to take advantage of their promos.
Welcome to WaW Online Fair 5. Enjoy this!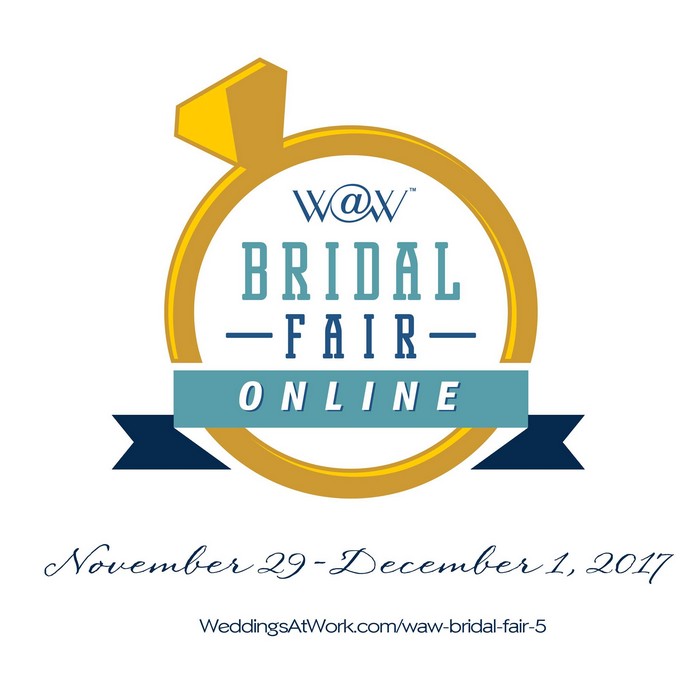 WaW Annual Party 2017 (and more!) – October 2017
We are so busy but very excited right now with so many things happening. Please watch out for the WaW Online Fair. Our members get to look forward to the WaW Auction & the WaW Annual Party. We are also kept busy with the WaW Wedding Primer. Watch out, we will post pictures! Recharge now, dear suppliers. It's just weeks away from peak season! Save, save, save, ok?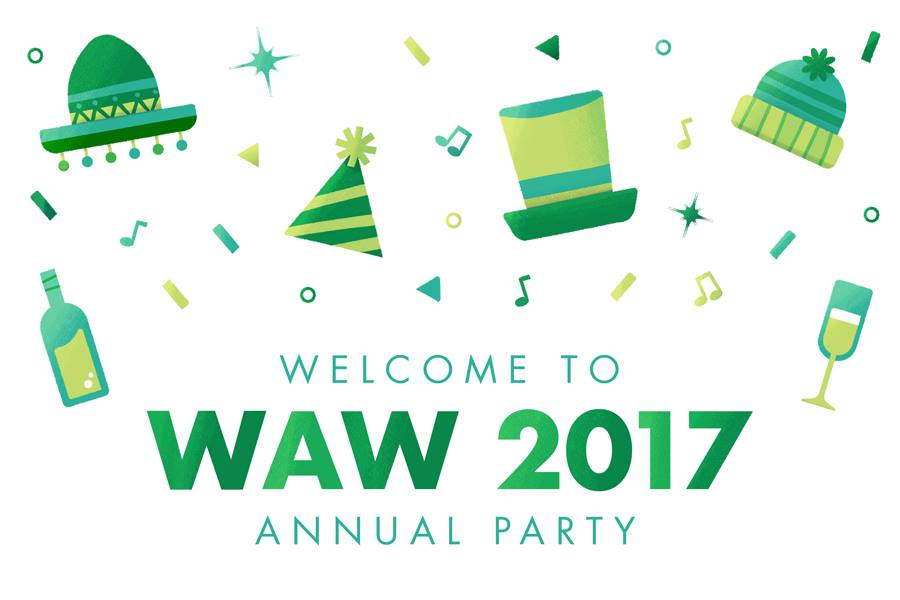 Working with the Professionals – September 2017
In a trip right this minute with wedding industry friends. Some I met since WaW started in 1999, some are newer friends. We've been friends so long that most of the time we don't even do shop talk. I know they are great in what they do but when days before our Italy trip with our Italian visa still not out, no planning was done for the quickie shoot we wanted to do. Even the model wasn't chosen and booked yet. No pre-prod, the group didn't even know what the gown was going to look like.
On the day of the shoot, hours or minutes before, each and everyone involved were doing other things unrelated. In the middle of preparing lunch, Madge turned over the kitchen to Teddy, she then rummaged Amanda, Pooh & Teddy's personal kits to do the model's hair and make up. Oh, the black pins were the only prep. When the model confirmed she was already in France, she made bilin to bring black pins. Shortly after, when she was done, Gids started getting twigs and leaves and fruits to create the bouquet. While Jason was asking, "Are we also doing a video?". I didn't even notice Mimi+Karl going around checking out the place.
And voila! Look at this! This is why they are who they are. And command the price they fetch.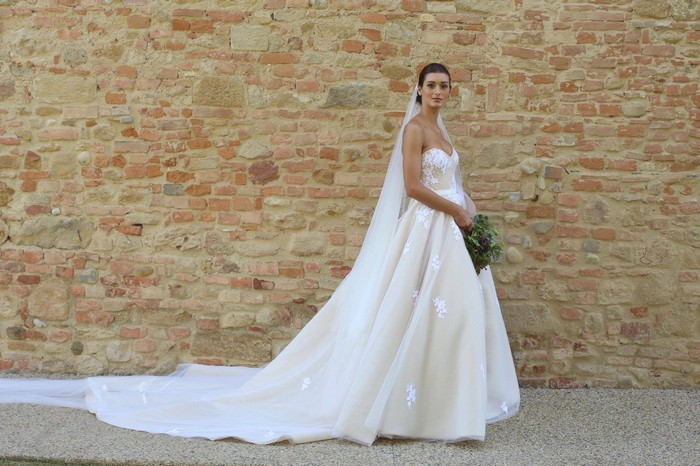 SG Bridal Caravan 2017 – August 2017
We are excited to go back to Singapore and meet up with the SG WaWies and Couples this August 27. Do visit us! This is our 5th year in Singapore. We will be giving away WaW Wedding Primer to the first 100 bride/couple.
4th WaW Bridal Fair Online – June 13, 2017
I still remember the day we first thought of the WaW Online Fair. It is kind of an offshoot of the GB or Group Buy we do in NaW  (NewlywedsAtWork). And now, we are on our 4th Online Fair.
What is an Online Fair? It is a Bridal Fair but done online. You don't have to go to the venue. Instead you go online and go to  weddingsatwork.com/waw-bridal-fair-4/. All the exhibitors are there with their sample works posted or with links to their website to show you their past work, offering you an irresistible promo for all bookings made during the fair period (in this case it is June 21-23). Payment to reserve a slot can be done online or via bank deposit directly to them. With the Online Fair, couples based abroad can be part of it and join in the fun too. The suppliers need not spend on set up & manpower, no need to ingress and egress too. They can just respond to inquiries at the comfort of their home.
Come check out the page of the 4th WaW Bridal Fair – Online and come back on June 19 to see the promos offered and start inquiring so that you may book them as soon as bridal fair starts on June 21-23.
Enjoy!
Feeling so millennial!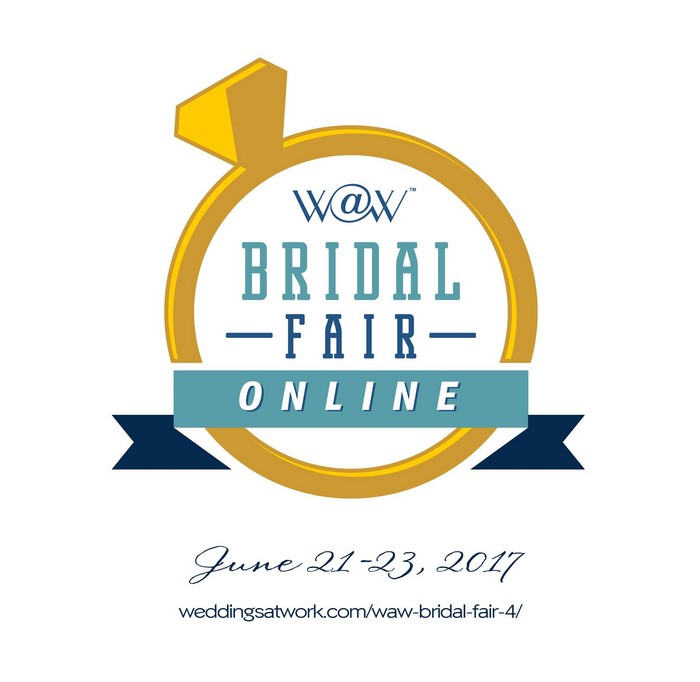 Proud WaWies! – May 30, 2017
Last week, stemming from a thread in NewlywedsAtWork Group – NaW (Hi Kendz!), the NaWies started reminiscing about their wedding and their time in WaW. It was like one happy homecoming party as we recalled the silly and most memorable incidents during their WaWie days. It was a day full of happy laughter, a lot of us weren't able to attend to our work and just kept going back to the group topics. It was so fun.
It then dawned on me that what happiness and gratitude they feel for the group 18, 17, 16, 15 years ago, it is still the same feeling felt by members today and that of those who celebrated 5, 4, 3, 2 years ago. Sobrang heart-warming. Such a great decision to start WaW group 19 years ago. If you are planning your wedding do join our WaW FB Group.
The most valuable treasure WaW have really is the relationship we culled, from the brides & grooms to the now married members and to the wedding suppliers. So happy to have such relationship with so many people, time tested relationships. Cheers!
WaW at 18 – March 19, 2017
WaW turns 18 today. I still remember that bridal fair in Dusit Hotel, we knew no one. The Yahoogroup had less than 50 members then and we didn't know any suppliers except our own. We didn't have any product nor service to sell, just an idea – a fantastic idea.Thank you to you all for being part of WaW! We couldn't be prouder of who we are and how we influenced the members, suppliers and the industry.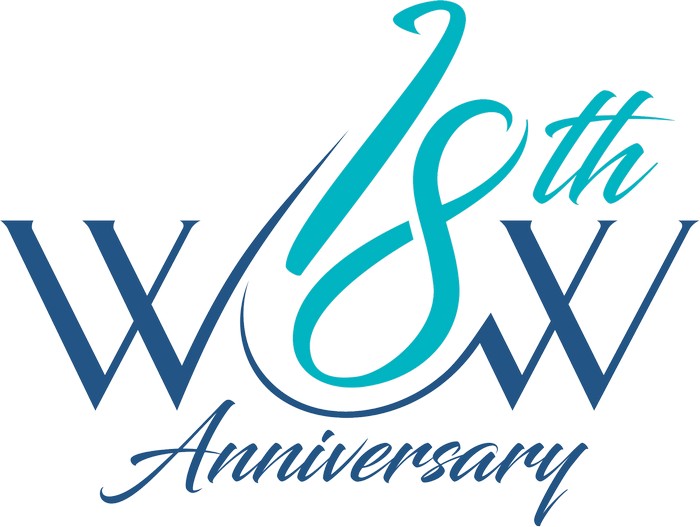 WaW at the Wedding & Debut Fair – Feb. 15, 2017
February again. WaW joins The Wedding and Debut Fair of The Wedding Library in Megatrade Hall 1, 2 & 3 in Megamall every year. We will be giving away Bride's Yellow Pages and WaW Wedding Primer! Look us up at Aisle 21 & 22 and say "hi" please. 🙂
Happy Chinese New Year! – Jan. 30, 2017
Happy Chinese new Year to all Tsinoy Couples. Do you know we have My Little Kanchiu Book for you? Message us to ask how to get a copy. Wishing everyone an auspicious Year of the Rooster.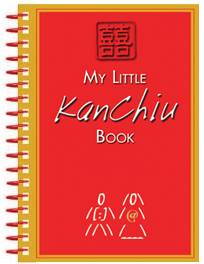 A WaW Christmas Message – Dec. 19, 2016
Oh my! I was talking to some suppliers and we were discussing the horrible traffic. Then I realized how hard the preparation is for travelling of wedding suppliers since they are not allowed to be late, stakes are so much higher during wedding day. I kept saying how long a wedding suppliers working hours are and the traffic situation now added 2-3 more hours on top of that. Brides & grooms, please be kind to your suppliers. Their work is not easy. Have a fulfilling peak season, dear wedding suppliers. Rest well each time you can. Enjoy the busyness, mas ok busy kesa hindi busy. Merry Christmas!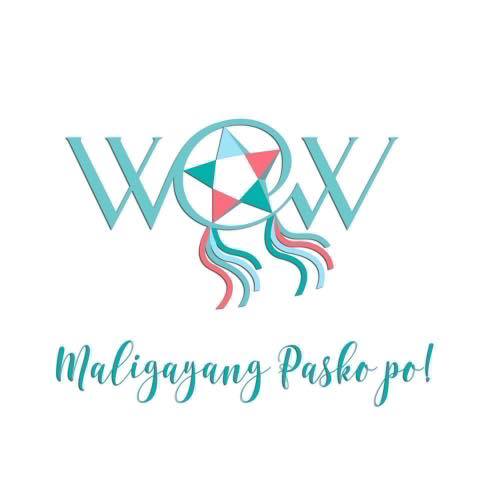 Suppliers Get-Together – Dec. 16, 2016
We organized a get together with suppliers last Monday. Mango Farm warmly welcomed the group. It was super laid back. We didn't have a clear clue who was coming. There's as many who said they were coming as those who signed up they are coming. Half told us what food they'd be bringing. We didn't coordinate much with Dylan what to do. It all just came together. It was a really great 4 hours spent sharing, meeting suppliers we haven't met. It was a great mix of oldies and newbies. It was so much fun we forgot to take much photos, we failed to take a group shot. Can't wait for Zeus to share how the afternoon was for him and what shots he was able to take. He was the only guy with a camera! We shall have a part 2 of this I am very sure!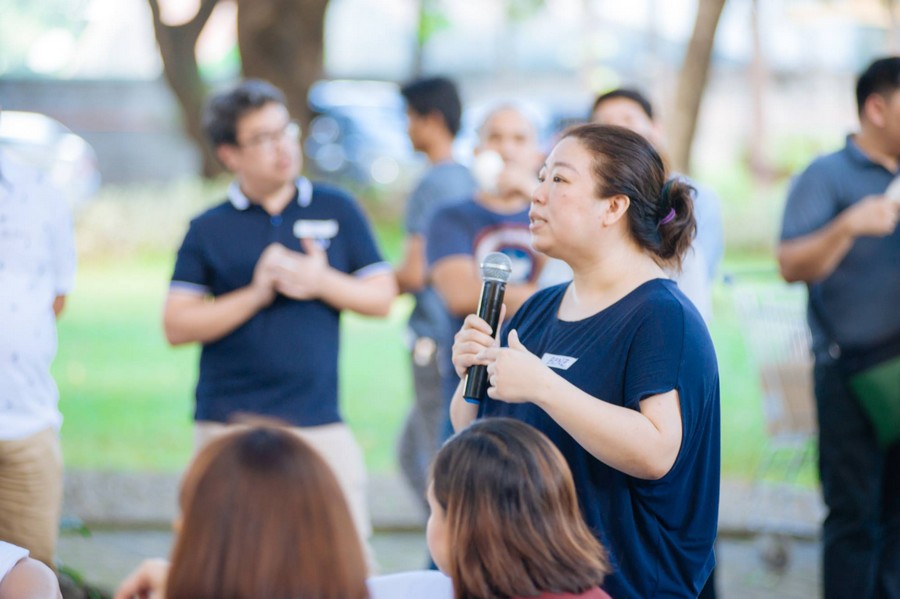 WaW Dinner – Dec. 7, 2016
A week ago our WaWies had a casual and intimate dinner party with Veluz, Madge & Jason. It was supposedly a simple chit chat over dinner but when Ernest of Bespoke Manila sprinkled his magic dust over the dining table it suddenly amped everything. The dinner was exactly what I hoped it would be. A fun dinner where you won't have time to check your phone, where you are simply enjoying yourself so much you get so surprised it's already past midnight. I will let the WaWies share what happened at the dinner when they finish the article. Let me share this photo of us, this is at past 1 am when we were all reluctant to leave. Please watch out for our next WaW Dinner with Paul Vincent, Phoeben Teocson & Queen Guttierez.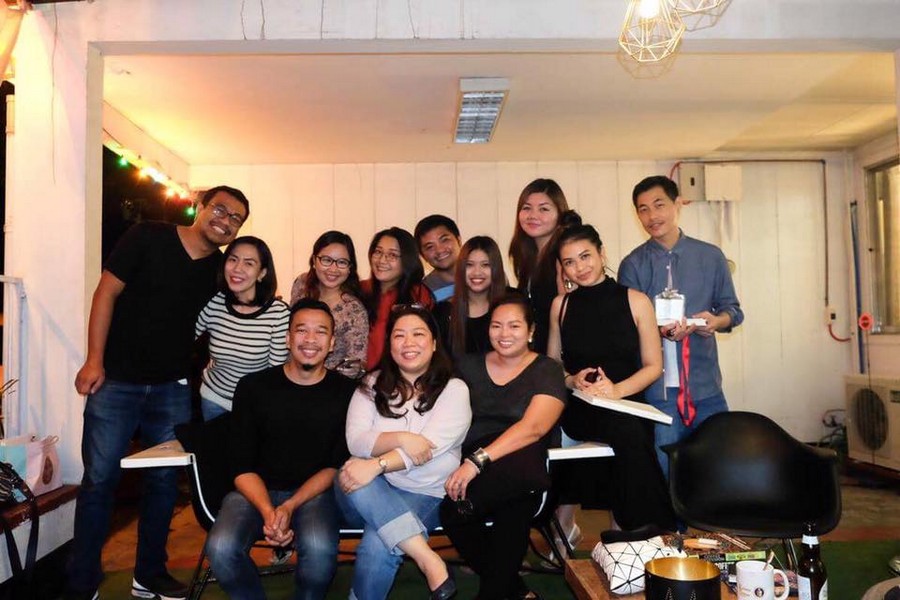 The 2016 WaW Supplier of the Year Award Goes To……….. – Dec. 2, 2016
Congratulations to Ayie Tuates of Imbitado Events, our 2016 WaW Supplier of the Year!
She's been on the WaW Top 10 List the past 3 years, her client base according to her is 90% WaWies. So it is not surprising she won this year . Congrats Ayie & the whole Imbitado Team!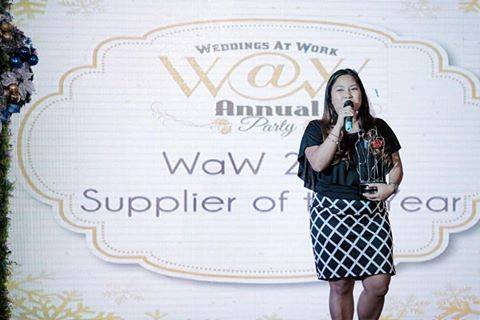 WaW's 2016 Top 10 Supplier of the Year – November 2016
Every year we ask the WaWies to nominate 5 suppliers they love and adore. No exact criteria, the supplier may be a veteran or a newbie, the most expensive or the most reasonable… we just ask them to name the one they absolutely love and we get the Top 10 names nominated. On the blog, we show you the list this year. We got not 10 but 11! Every so often there are ties and we just can't choose so we include them all. Awarding as who will be the Top 5 and WaW's 2016 Supplier of the Year will be at the WaW Christmas Party at the spanking new Blue Leaf Cosmopolitan in Quezon City.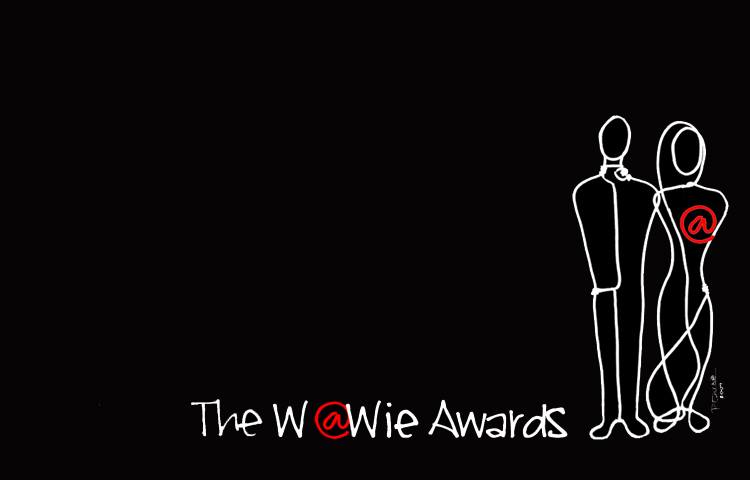 What's Up With [email protected]? – October 2016
All hands on deck as we are now busy preparing for WaW Wedding Primer, WaW Auction, WaW and NaW Christmas Party and also WaW Online Fair for January. Will say "hi" again as we come up for air to breath! 🙂
Photo below by Eunice Quiambao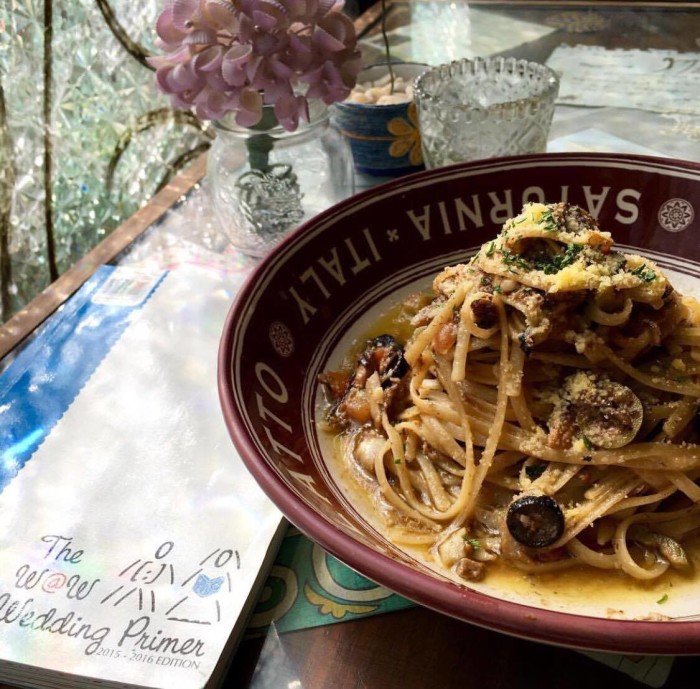 The 2nd WaW Bridal Fair – Online July 2016
Last January, we had the First WaW Bridal Fair – Online. The first of its kind. And every great thing deserves a second run. The 2nd WaW Bridal Fair – Online is scheduled this September 5-10. Just visit us again by end of the month. 🙂 We will be posting who are part of the event by then. Come and book your suppliers at the fair! If you are a wedding supplier wishing to join (sorry all photo and video slots are taken already) please email us at [email protected] to apply for a fair slot.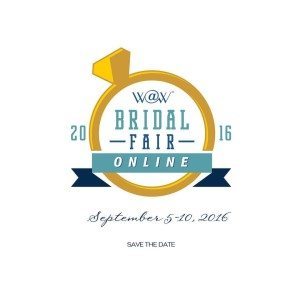 Brides Yellow Pages 2016 – 2017 June 2016
Just came back from a long vacation in Australia, met up with NaWies there too. Now we jump right back to work.
Yay! Bride's Yellow Pages 2016-2017 is now out fresh off the press. Attending to delivering these to the advertisers now. If you wish for a complimentary copy, please check out our event page (www.weddingstawork.com/bridal-events) and see where the next bridal fair will be and get a copy there.
NaWies and GlobeMyBusiness Suprise May 2016
After a WaWie gets married they go to the next group, the NewlywedsAtWork, we then call them NaWies. NaWies is my village.
I run to them when I am troubled, I run to them when I have questions, I run to them when I discover new things, I run to them for almost anythings that runs to my mind. I love them so much and I enjoy life and most specially motherhood because of them. I definitely became wiser and better because of all that I learned from them. Am so glad GlobeMyBusiness tapped them to help throw this wonderful surprise.
Wedding Suppliers Basketball League 2016 April 2016
2 years agon Events by Thoffy organized a basketball league for suppliers. It was a great success, but too bad, Thoffy got too busy last year to organize Year 2; but we egged him to make time so this year there's one in the works.
I thoroughly enjoy being with suppliers when they are off work. I especially like it when I see suppliers being friends with another. The industry is kinda big and there's always a new player everyday, so having such activity is very healthy for the industry.
We will announce if and when we have more details. Then let's go watch the games!
WaW Anniversary March 2016
We want to celebrate WaW's Anniversary by honoring people. We see too many ugly stuff and bad vibes, now we want only the warm, happy, fuzzy buzz.
Please send this WaW Hero image to people you met from WaW (a WaWie, Supplier, NaWie) whom you felt made an impact on you and your life.
Make their day and share your admiration and thank them.
#sharelove #nawlove #wawlove #waw17th
#CourageousCaitie February 24, 2016
Am excited to wake up early tomorrow, on a holiday at that, to lend a hand to fellow supplier friends as they raise fund to help the family of Wedding Suppliers Jay Jay & Feliz Lucas. Do read more about their medical journey at their blog.
Tomorrow, photographers from Imagine Nation Photography Family will come together, with the help of other suppliers like Sampaguita Gardens, Josiah's Catering, Passion Cooks Catering, Teddy Manuel, Tipping Point Collective, Moki Gray and a whole lot more, to have marathon shoots for couples and families, with all proceeds going to #CourageousCatie fund for the Lucas Family as they battle this mystery sickness in Singapore. Please do help pray for the family and also for the events helping them be successful.
This is once again the Wedding Industry coming as one to give selflessly to a colleague.
Bridal Fair Aftermath February 24, 2016

We had so much fun meeting the WaWies and the suppliers over the weekend fair! Loved the visits from old suppliers and friends. I enjoyed seeing the familiar faces of long-time WaWies and most of all, I loved meeting the shy new WaWies for the first time.
It was truly heartwarming to keep hearing them say "Thank You!" My dears, it is us who says "Thank You" to you for being the heart and soul of WaW.
PROPOSAL STORIES February 3, 2016
Whenever I meet with the WaWies I always ask about their love story then their proposal stories. Usually it's kilig to listen to but sometime last November during our Wawie meet-up, LC, Mike, Raz, Julio & Kassy shared their hilarious proposal stories. That was the start of the WaW Proposal Stories Series. I was so drawn to the Hopia (bekki term for hoping) ones.
My first Hopia Proposal encounter was with Cecile whose stories I remember fondly until now.
I enjoy knowing the love stories of the WaWies. Hopeless romantic ba ako or sadyang tsismosa at pakialamera lang? Can't wait to share more stories here.
First day funk January 2016
It's the first day of work for most and WaW is totally feeling it. Our regular number of mails quadrupled and we are never one to complain. We are starting this year with a bang.
Today we started posting the promos for the Online Fair and within hours we've been getting feedback that the suppliers are feeling it as inquiries are pouring in already. I am praying so hard each supplier who's part will have a good share of inquiries and booking.
Happy First Working Day for 2016 for us. Hope it is for you too!
Oh by the way, did you know that January is also a peak season for suppliers? Some even have heavier January sched than December. Am hoping one day all year round we'd have peak season, wont that be great? Happy 2016 to you all.
HOLIDAYS Dec 2015
The past week and coming week are both busy and chill – the WaW Online Fair getting completed, the whole family going to Boracay to celebrate my sister in law's 25th wedding anniversary with a mini shoot with Metrophoto Team. I even got to go undercover to learn how and what happens on a Boracay Wedding.
Now off we go to Baguio to welcome 2016 and spend more family time with the whole clan. Another pictorial is happening there with Manny & April this time.
As we bid 2015 goodbye, we would like to bless everyone with heart full of contentment and mind full of positivity this coming 2016!
Thank you for being part of our 2015! Let's go conquer 2016!