I've always wanted a Harry Potter wedding but I was always scared it would look like a birthday party so we initially had a "Starry, starry night" theme; the colors are: Silver, Gray, Navy Blue, Royal Blue and White. However, the Potterhead in me wouldn't shut up so six months before the wedding, I told my then fiancé that I can make a "Harry Potter" theme work. So we kept the colors which is "luckily" the colors of Ravenclaw which has been my Hogwarts house forever.
We wanted to stay on budget so I opted to do the Harry Potter elements wedding by myself. I love DIYs and I felt that I can do this.
The invitations were designed by my good friend Arni Santiago and I was the one to print, cut and glue the pieces together. After a few days and a couple of glues emptied, our Marauder's map invitations were done!  For the envelopes, I always wanted them wax sealed so we bought a wax seal kit from Lazada.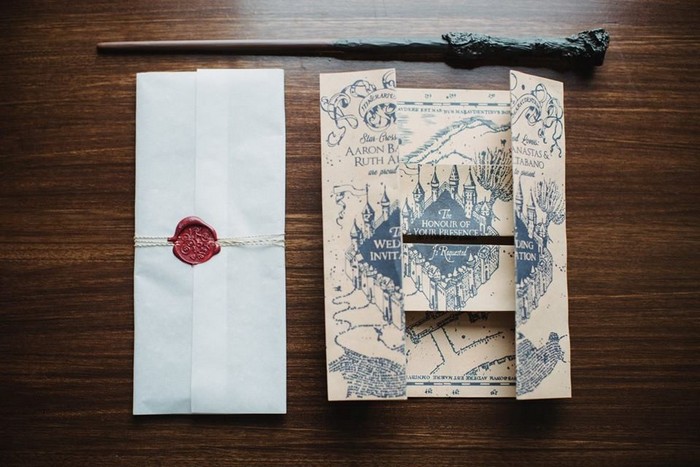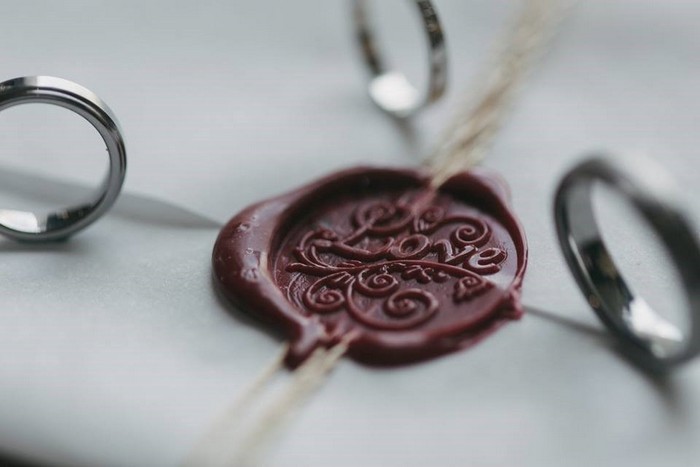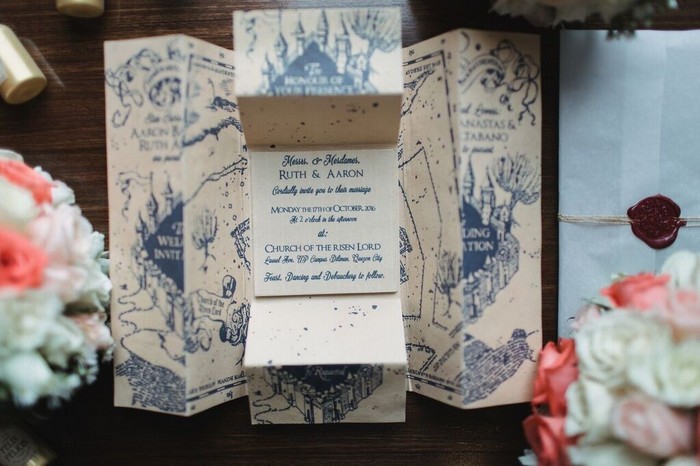 I always wanted a unique ring holder and my then fiancé told me I could make a golden snitch and I am so glad I did!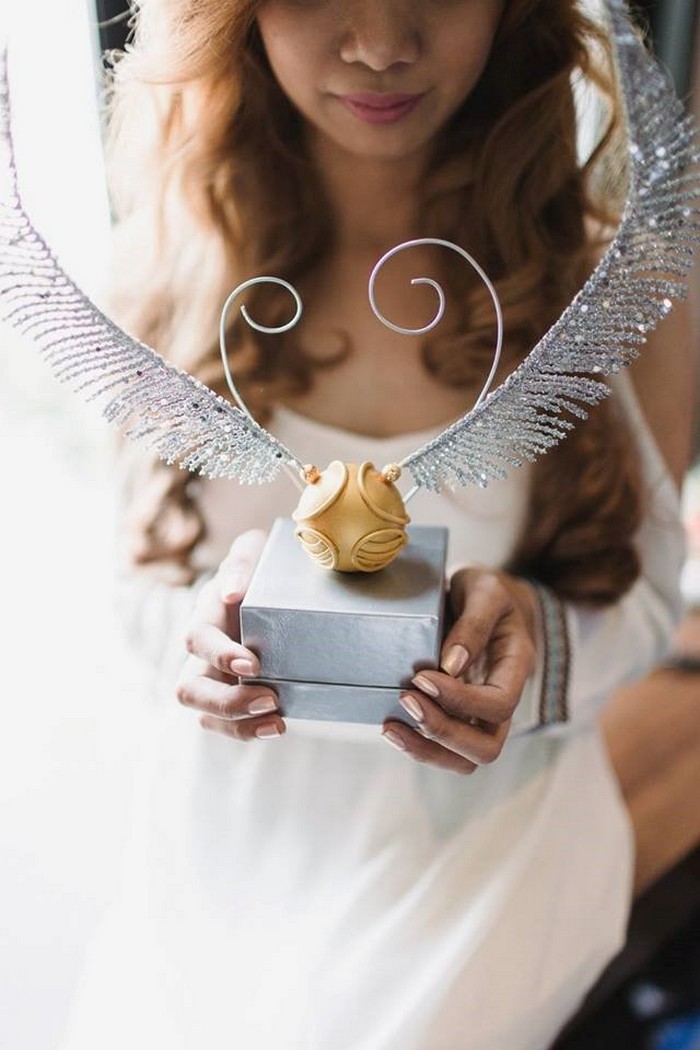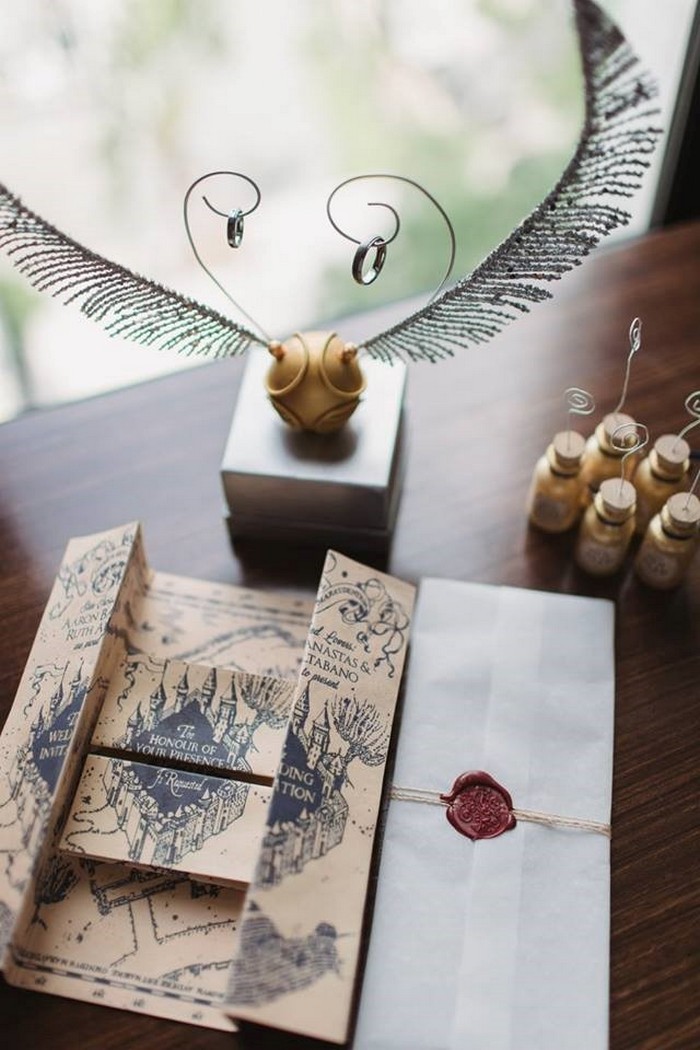 And what better way to guide our guests to their seats than a bottle of Felix Felicis? The sign for the Felix Felicis was made through a combination of stickers and paper quilling.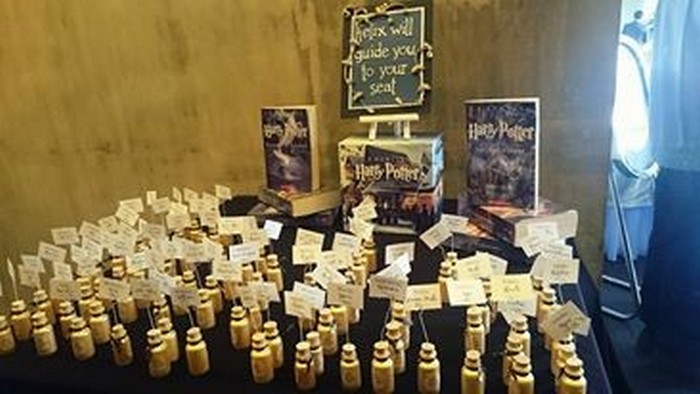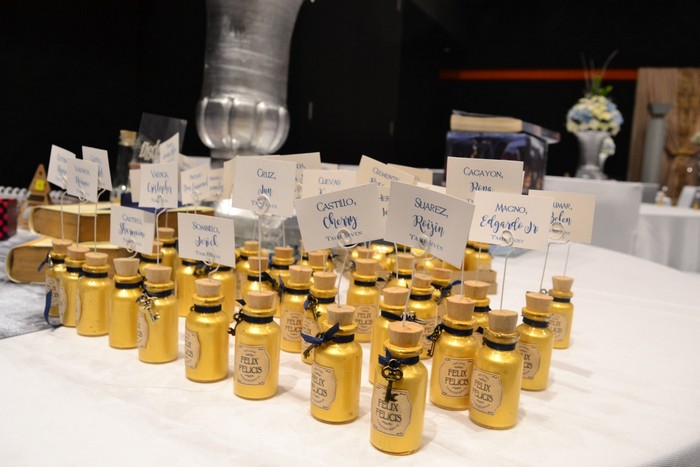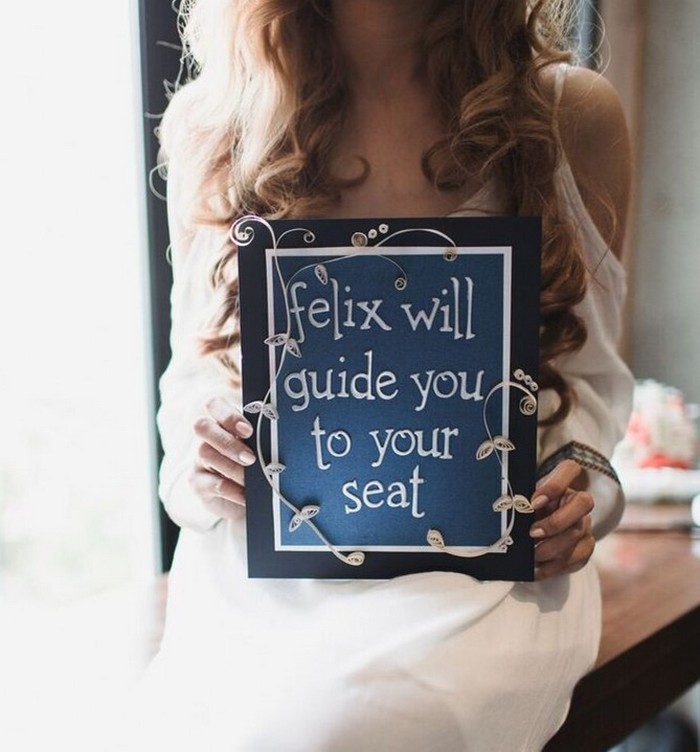 The centerpieces provided by B Hotel is already grand on its own however, they don't spell Harry Potter to me so my sister and I decided to add some more centerpieces namely a bottle of Amortentia, a bottle of Veritaserum, 2 books from the Harry Potter series, table names based on HP locations and silver table numbers.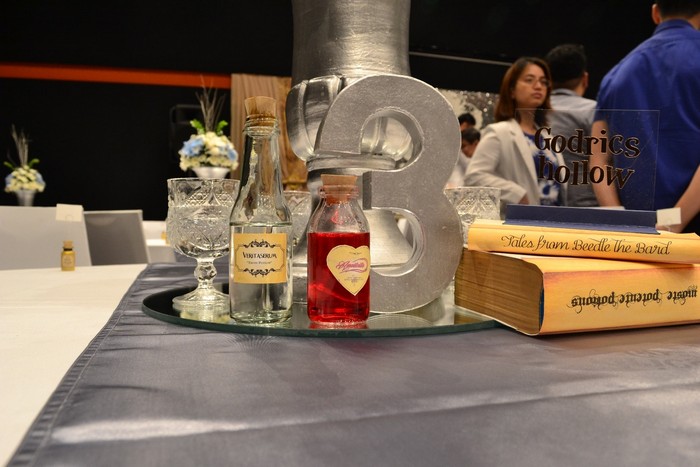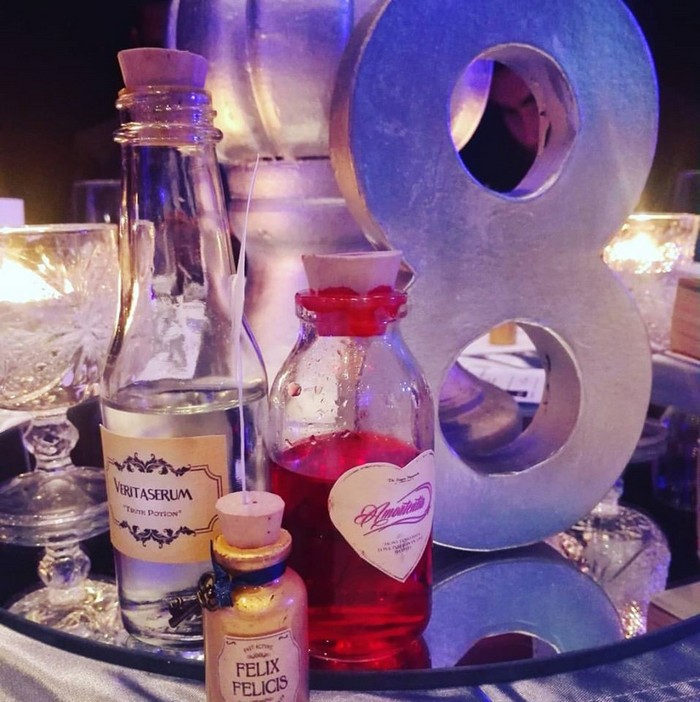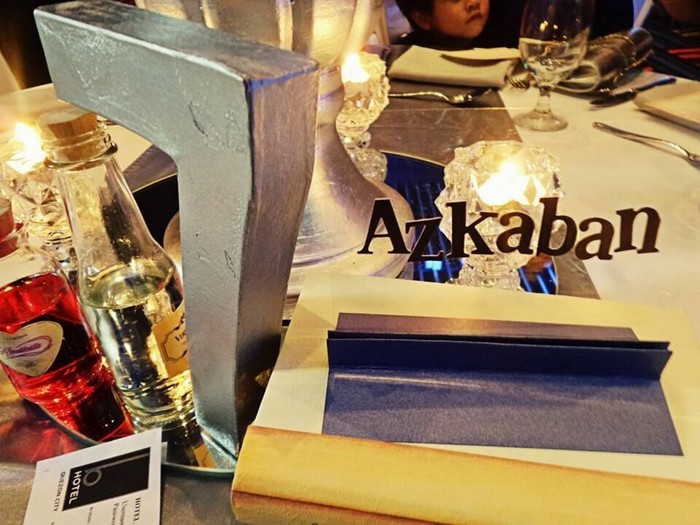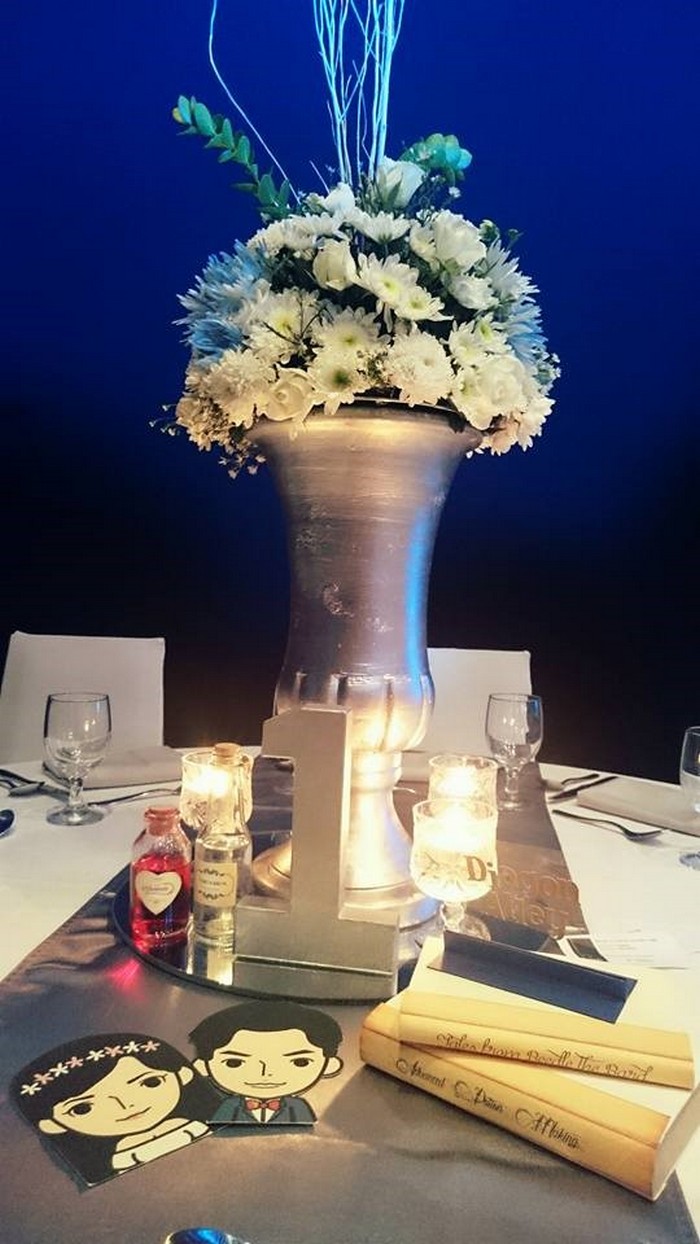 For the Photoman layout, I asked my good friend Arni work her magic and as expected, she did not disappoint: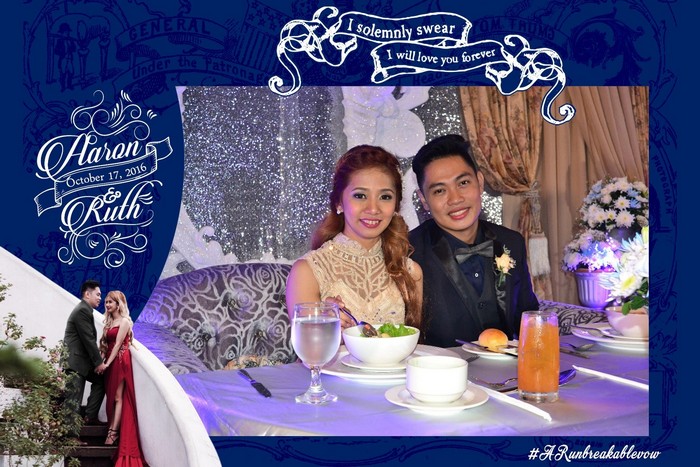 I love hand written notes so I did not pass up the chance to get them at our wedding using Madlibs whose background was designed by my friend, Arni: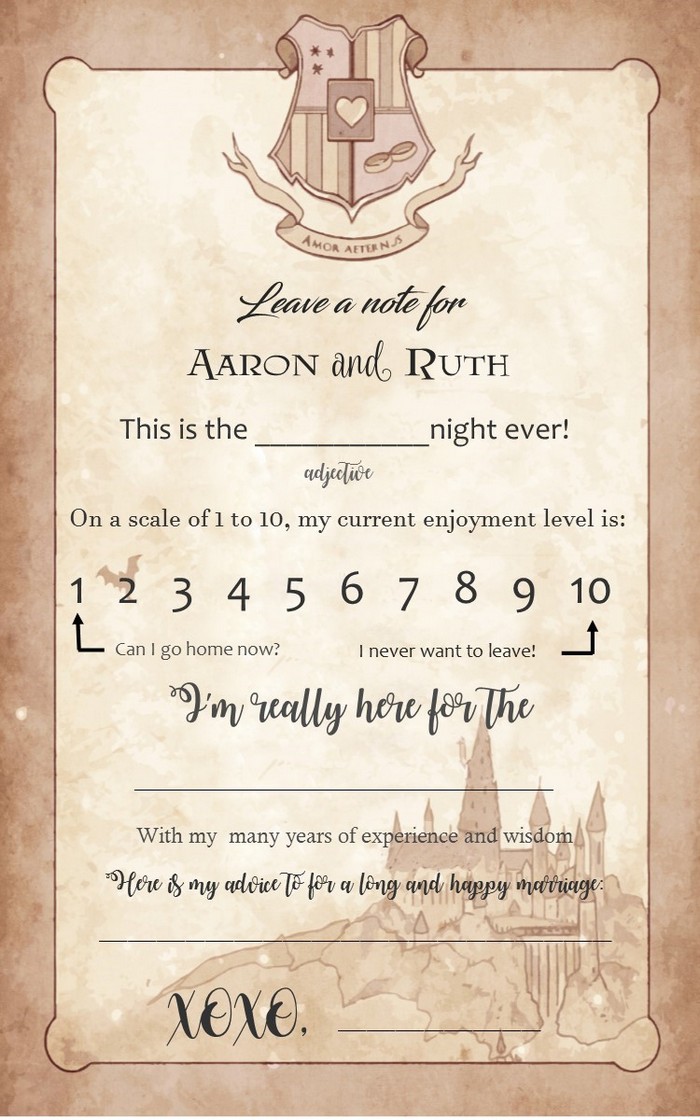 We love our guests so much that's why for our souvenirs, we decided to give them a rare item even in the Harry Potter universe! (Well, if they manage to find them first. Lol)