It's month 12 of 2015 and we must have the year's color on Color Play. So Marsala it shall be! This rich color that gracefully crosses between chic and rustic makes a perfect palette for December weddings. A hue a few notches away from burgundy, marsala evokes the celebratory feeling with its deeper than red wine shade. "Much like the fortified wine that gives Marsala its name, this tasteful hue embodies the satisfying richness of a fulfilling meal while its grounding red-brown roots emanate a sophisticated, natural earthiness," according to Pantone.
Marsala is versatile. You can go all dark shades of roses or use lighter shades of pink and peach to bring out the deep red.
The same trick can be used when choosing the colors for your girly posse. Bridesmaids dressed in marsala gowns look effortlessly classy. You may also opt for the opposite end of the color spectrum and pick out the lightest hue of nude to create sophisticated flowing gowns for the ladies.
Whichever shade you choose to match with marsala, your entourage will most definitely nail style and glam.
The men will easily wear marsala. Not much effort as the color presents a perfect counterpoint to their dapper suits, in black or gray. That marsala splash works its way into their attire either as buttonnieres of red velvet rose or as a tie. Whichever way marsala is an uncomplicated accent to any groom or groomsman's get up. Just the way men want it.
On other wedding details, see how marsala brings the tasteful touch to wedding invitations. Confident and trendy, marsala makes for the perfect backdrop for your invites.
And how about some red velvet wedding cake to punctuate your wedding? We'll leave you with this sweet ending to our marsala discussion. Resist not, we advise. Just give in to the amorous calling of marsala.
*All photos courtesy of Pinterest
Read more of Tisha Rosales' Color Play articles at www.weddingsatwork.com/category/color-play/.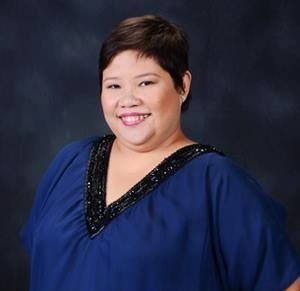 About WaW Color Play Columnist Tisha Rosales: Tisha is a Meta-Coach, events professional, freelance writer and candle artisan of Balay Kandila. She's also mom to 3 boys.
In between projects, she blogs on www.thoughtscribbler.com.