Which hue are you? The color combo of blue and purple are not your typical wedding colors. The topic of wedding colors more often than not lands on the lighter shades. But there are those who gravitate towards the deeper shades. There is nothing dull about a blue and purple wedding. On the contrary, the colors are totally sophisticated and stylish. There is a boldness here that does not speak of flamboyance but of a confident and steadfast nature.
Purple, in its deepest shade, looks best when paired with a brighter shade of blue such as royal blue. A perfect counterpoint, royal blue highlights the deep violet just like how sapphire would be beside amethyst. Bringing even lighter shades of purple such as lavender would definitely tease the playfulness out of the somber purple. Not only will you have fun mixing shades, but you will also have a ball choosing from a variety of flowers to get the desired effect. Blues are found in hydrangeas, hyacinths, delphiniums and even anemones while purple shades abound in tulips, roses and also hydrangeas.
A completely contrasting color such as white will most definitely bring out the uniqueness of the blur-purple combo without stealing the limelight away. The best part? Blooms in the shades are not hard to come by. White roses mixed with purple carnations, accented by lavender lisanthius deliver that drama.
Dresses in blue and purple hues provide the romantic and stylish tinge that completes this beautiful wedding experience. Contrasting light and dark shades will make every photo a perfect shot.
When choosing dark purple for your flowers, consider going for the ethereal lavender for your dresses and bring the true goddesses in each of you.
When applying the blue and purple mix in your decors, get ready to be blown away by the drama. These rich, jewel shades bring the punch to the setting.
Now you may also want to relax on the deep shades a bit. A little touch of green and pink here and there will not only bring freshness to it but also emphasize the intensity of your main colors.
So when you hear blue and purple calling out to you, go for it! You got the style, drama and romance of these colors working for you.
*All photos courtesy of Pinterest
Read more of Tisha Rosales' Color Play articles at www.weddingsatwork.com/category/color-play/.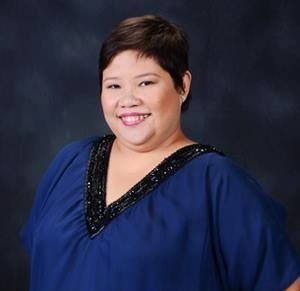 About WaW Color Play Columnist Tisha Rosales: Tisha is a Meta-Coach, events professional, freelance writer and candle artisan of Balay Kandila. She's also mom to 3 boys.
In between projects, she blogs on www.thoughtscribbler.com.