Before my husband asked me to marry him, I have been daydreaming about how I want our wedding to be. From saving the nice to haves and filtering it down to the bare essentials, the only thing constant to MY own wedding bubble is to finally spend forever with the love of my life.
For 18 months since the proposal to the wedding day, we sat down, discussed, pencil pushed, and brainstormed to make the best days of our lives happen. See? Some couples plan for their wedding for one and half years, some even shorter or longer, only for the actual event to happen in just a matter of hours! Wedding planning is reaaaaally a tedious process, and it involves time, money, blood, sweat and lots of tears; and wedding planning will not only involve you and your partner, but also the whole family as well, whether you like it or else.
Okay, so you may be reading this entry because you want to know what happens before couples walk down the aisle. I am writing this based on my experience, timeline, and length of preps, which will enormously vary per couple. Are you ready to bring me back to memory lane? Let's do this.
A MONTH BEFORE THE WEDDING:
Except for a few, everything was set a month before our big day. We finished booking all suppliers in September, and most of the gowns have been collected at this point. A few details, like the missalettes, table numbers, and place cards were being produced and ready for printing. Invitations have been distributed and diligent guests have already responded to our invitation.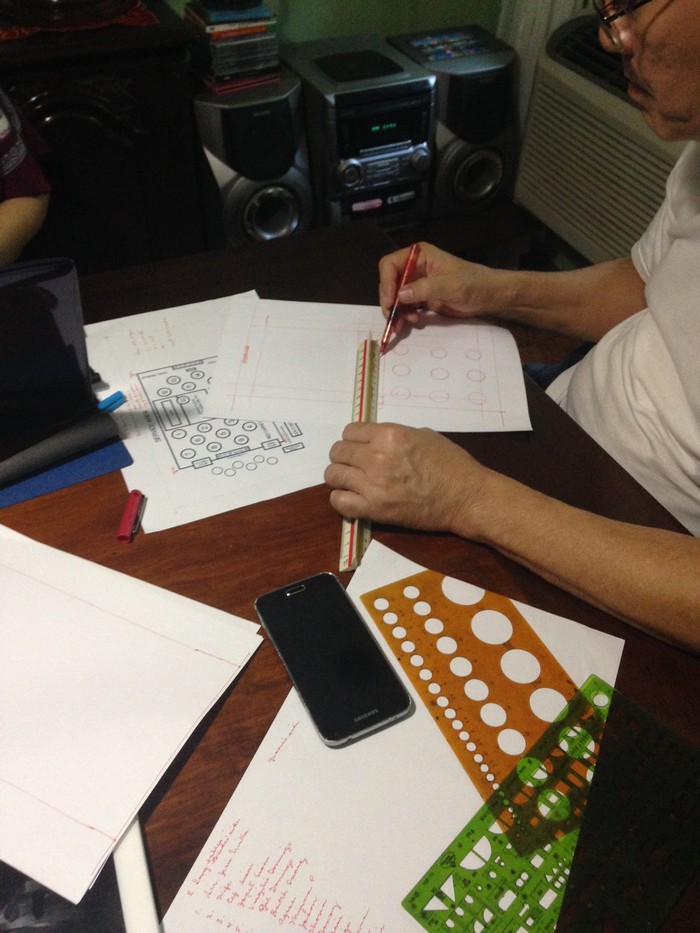 Here's my dad doing the layout of our seat plan.
Post-Christmas, Pre-Wedding Shenanigans
We decided on a December wedding because it is the perfect time for relatives overseas to fly home and celebrate Christmas with the family. As they say, iba talaga ang Pasko dito sa Pilipinas, so we took advantage of this thought and booked our wedding during the Yuletide season. Last Christmas was the busiest because we were polishing details for our wedding, and at the same time joining the holiday merriments.
Last minute DIY for our ring box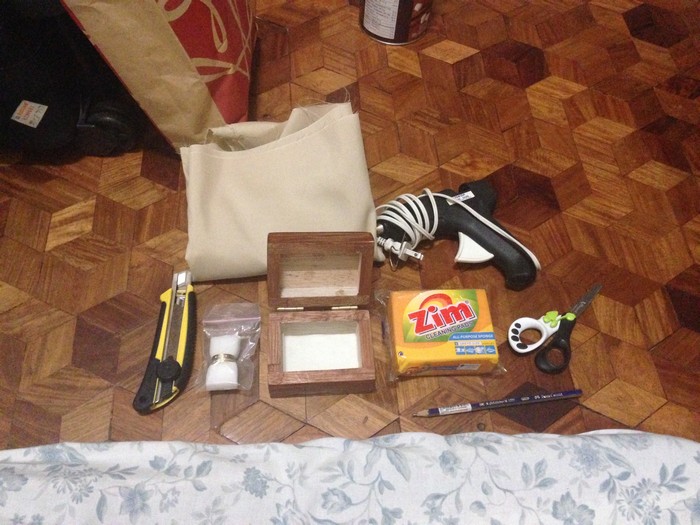 I filed my vacation leave two weeks before the wedding so I can have ample time to attend to wedding matters. My then-fiancé still had no leave credits then because he was just four months on the job before the wedding. We still had a lot to do, buy, and settle just when we thought we're ready for the big day, but because I am on leave, I had a lot of time to do it all. Both my husband and I also delegated tasks to some family members and a few friends.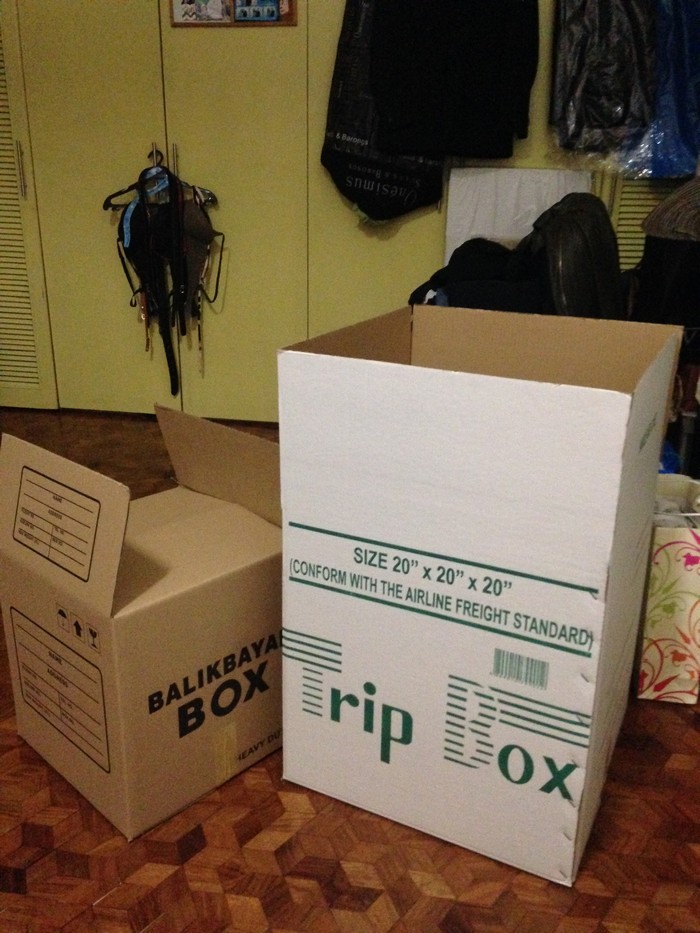 Time to say goodbye to my old room.
Everything was set and packed on Christmas Eve, but there was a problem: I was hacking a bad case of dry cough since a week before Christmas. That was the time when we were transferring things to our new home. It was drizzling the whole week. One time, I forgot to bring an umbrella nor put on a hat or a towel to protect my back from the moisture, and I thought I will be able to get away with it since I believed that a few doses of Vitamin C after being exposed to the elements can shield me from getting sick. I was very wroooong. I got too tired enjoying what my friends prepared to honor me on my last days of being single, and it also didn't help that I was losing sleep worrying about one of my suppliers!
Got my bridal nails did 6 days before the wedding. It has to be gel polish for durability!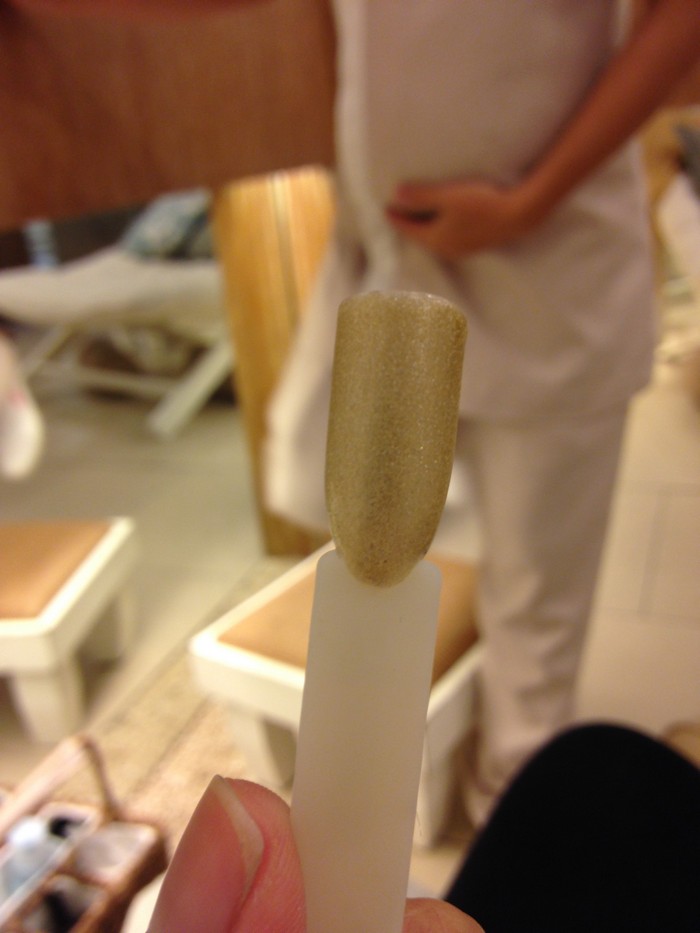 Lesson learned: Take care of yourself! While I am not superstitious at all, I now realize why ye olde peoples tell soon-to-weds to stay at home prior to the wedding. Take multivitamins religiously every day to supplement energy loss and to protect yourself from viruses, and it would be healthy to note not to take or overdose yourself post-exposure because the vitamins won't be able to protect your already-compromised immunity at this point. It would also help to carry a handy bottle of rubbing alcohol or hand sanitizer wherever you go; and no matter how inconvenient it is to carry an umbrella or a light jacket, just bring one just in case the weather gets nippy or moist.
My then-fiancé and I checked in to the hotel a day before the wedding with our families. It was our last day being single, so we spent the rest of the day hanging out with our folks and siblings. It was—to put it in the vernacular—nakaka-senti.
I was still coughing a day before the wedding, so even if we're already set, I wasn't able to sleep until 12 MN. Good thing I remembered that video I watched on Facebook about a Vicks life hack to suppress coughing, so I slathered a huge dollop of it on my feet and put on socks, and then everything was okay after.
What happened on the big day? Late lunch delivery, the bride's pre-walk drink, and the crying groom! Wait for the PART 2 of this entry!
Banner Photo by: Capturerama
Bouquet by: Amelia Blossoms
Read more of Kassy Pineda-Alba's Bridal Blurbs articles at weddingsatwork.com/category/bridal-blurbs/.