Bob & Lette Nicolas been a couple for a long time. They have 5 kids and planning their wedding already for next year. Last Friday, Bob surprised Lette with a proposal in a cinema.
Here's the kuwento from Albert brother of Bob.
Benz:
Kwentuhan mo muna ako para alam ko what questions to ask.
Albert:
Wala na kasi siya maisip ibang way. Hahahaha! Bagay naman sa kanya sa sinehan. Ayun pakonti-konti inedit niya yung video ng ilang araw. Medyo nahirapan siya mag-edit kasi lagi sila nagkakatabi sa editing! So yun nag set sila na manuod ng sine with Limacon then nagsamasama na lang kami ng family ko pero kanina lang din nila nalaman on the way to Megamall na magpropose si Kuya Bob. Hahahaha!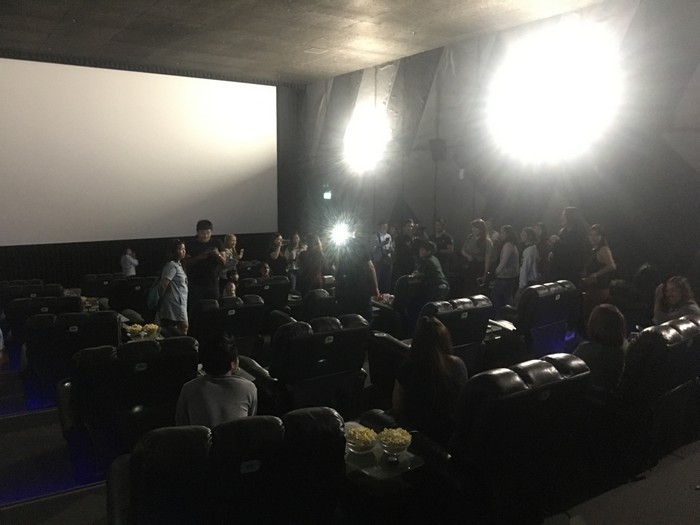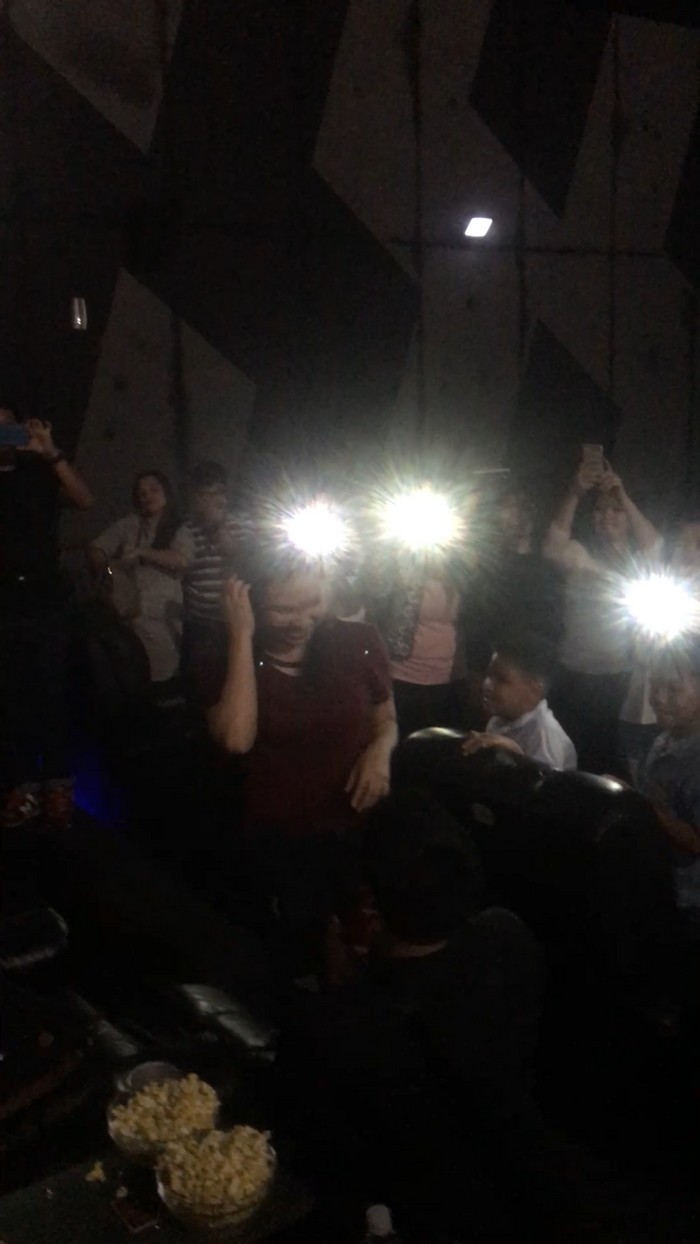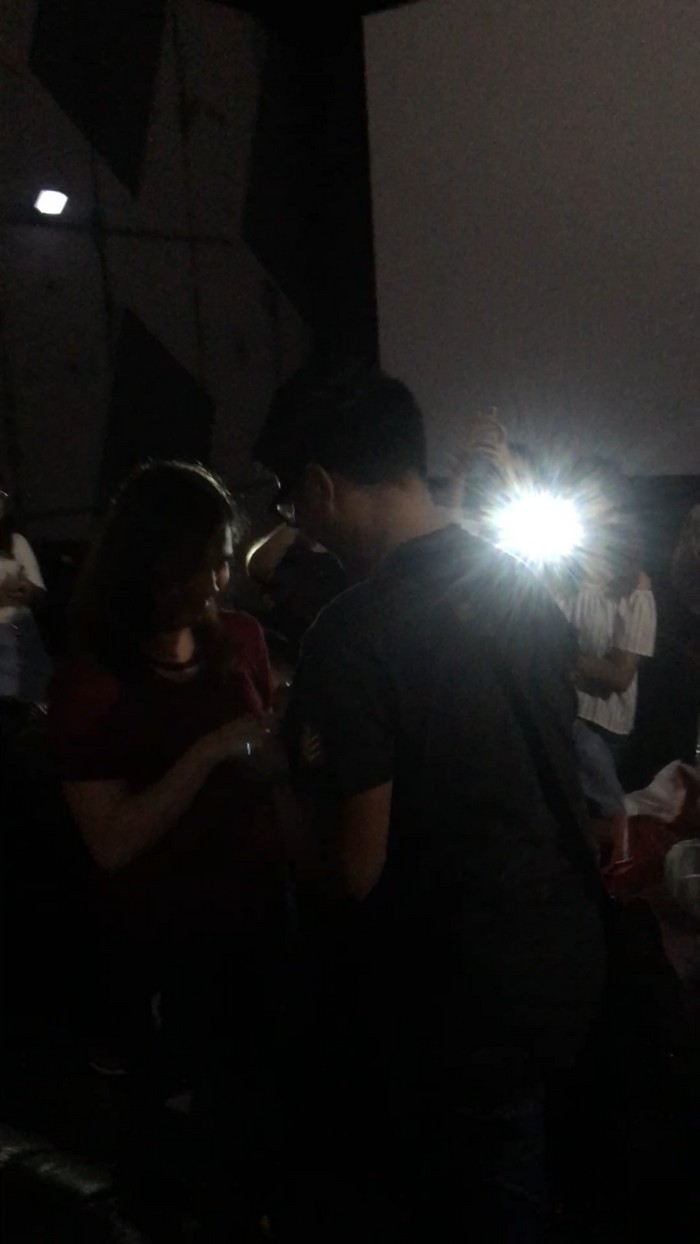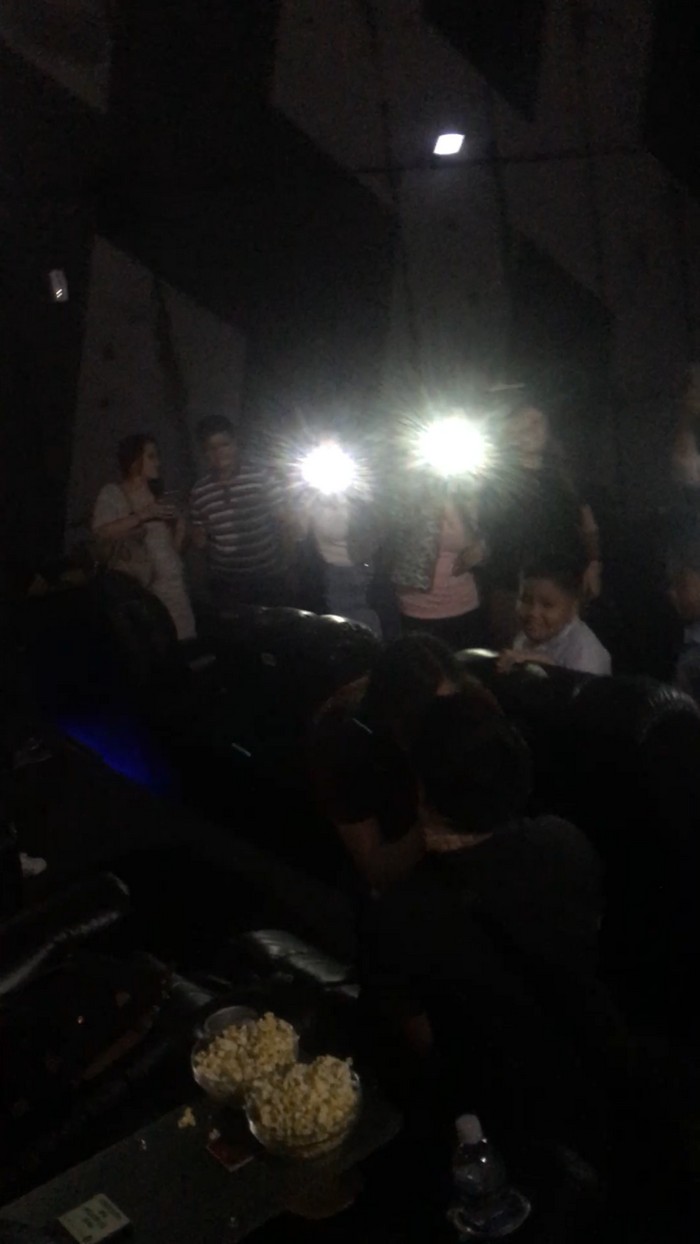 Benz:
Anong pinanood ninyong pelikula?
Albert:
So, kanina after 5 trailers, ayun pinlay na namin yung 4-minuter video. Moana yung movie na screen kanina.
Benz:
Binook ni Bob buong cinema?
Albert:
Oo. 56 seats. Hahaha! Last full show ata yun eh. Ask ko na lang kung saan niya nakuha yung rings. Si Mervin ang kasama niya bumili nun eh.
Benz:
Natuloy panood ninyo ng Moana?
Albert:
Yes, after ng proposal sinulit na namin ang panood ng Moana. Hahahaha!
Benz:
Sino mga may alam ng proposal?
Albert:
Bale ang may alam lang is Limacon, then ako, brothers ko and sisters. Then yung kids dun na lang din nila nalaman pagdating ng mall.
7:30 p.m. nagkita sila Limacon. Kumain muna then kunwari bili ticket pero di alam ni Ate Lette naka set up na kami dun sa loob. Then by 8 p.m. yun na showing na trailers then yung video. Hahahaha! Nagulat talaga siya.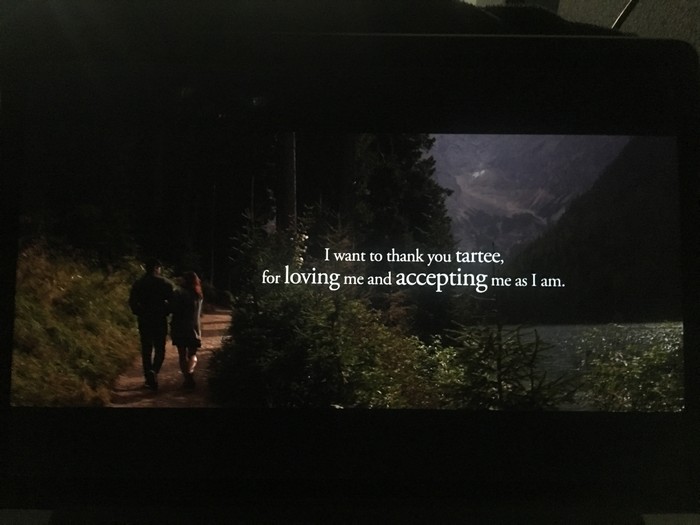 Benz:
Kailan ito ni Bob na plano?
Albert:
Last Month ko lang din nalaman mga November 25. Pero nung sinabi sa akin nakabili na sila ng ring nun eh. Kakabili lang. So yun mga November ata siya nag plan. Haha! Sobrang kabado sya eh.
Benz:
Yung sinehan naka book na din nung November pa?
Albert:
Parang mga 1 week before ata. Kasi nung tinatanong ko pa siya last week parang di pa niya alam eh. Hahahaha!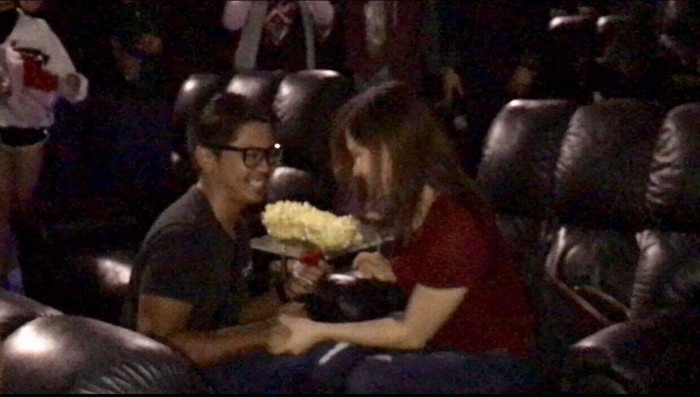 Here's Lette's side of the story:
Benz:
Kuwento mo naman anong nangyari. Anong sabi niya (Bob)? Bakit nasa sinehan kayo, etc?
Lette:
Wala siyang sinabi. Friends ang nag aya kuno manood.
Benz:
Anong feeling? Kailan ka umpisang kinutuban?
Lette:
Ang saya, Benz! Pero lutang sobra kanina. Nung nakita ko lang mukha ko nasa screen! Ang galing nila. Di man lang ako nakahalata.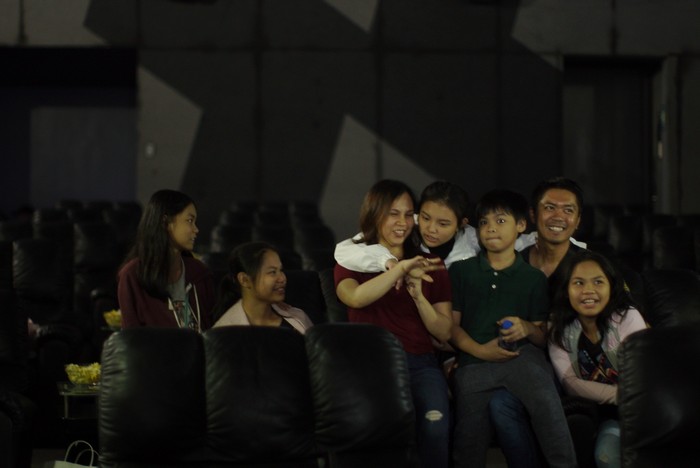 Benz:
Magaling si Bob mag surprise or first time ito?
Lette:
Naku, first time.
Benz:
Yihee! Pogi points si Bob!
Lette:
And walang occasion so no idea talaga. Korek!
Benz:
Nage-expect ka pa ng proposal since preparing  na kayo for wedding?
Lette:
Siyempre! Hahaha! Na-pressure nga yata eh. Lol!
Benz:
Hahaha! Ang galing ni Bob. Maski nage-expect ka nakapag surprise pa din siya!