We are Weddings at Work
Welcome to WeddingsAtWork! Known to the wedding world as WaW, we are the Philippines' longest running community of soon-to-weds created primarily to assist Filipino brides all over the world prepare for their big day at the altar. We know your days are filled with endless tasks for your wedding day. That's why we're here to make that journey a truly happy and sigh-worthy one. We have the much needed huddles with fellow brides over the minutest to the biggest details. We also provide valuable gateways to wedding suppliers. In a nutshell, WaW is your Wedding Wonderland come to life! It's time to bring in the delight and pleasure into your wedding preps. Join us!
More About Us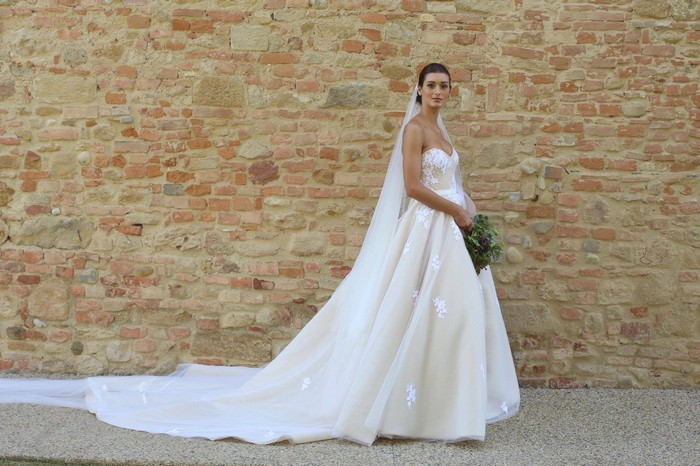 Working with the Professionals
In a trip right this minute with wedding industry friends. Some I met since WaW started in 1999, some are newer friends. We've been friends so long that most of the time we don't even do shop talk. I know they are great in what they do but when days before our Italy trip with our Italian visa still not out, no planning was done for the quickie shoot we wanted to do. Even the model wasn't chosen and booked yet. No pre-prod, the group didn't even know what the gown was going to look like. On the day of the shoot, hours or minutes before, each and everyone involved were doing other things unrelated. In the middle of preparing lunch, Madge turned over the kitchen to Teddy, she then rummaged Amanda, Pooh & Teddy's personal kits to do the model's hair and make up. Oh, the black pins were the only prep. When the model confirmed she was already in France, she made bilin to bring black pins. Shortly after, when she was done, Gids started getting twigs and leaves and fruits to create the bouquet. While Jason was asking, "Are we also doing a video?". I didn't even notice Mimi+Karl going around checking out the place. And voila! Look at this! This is why they are who they are. And command the price they fetch.
Be a WaWIE!
---
Are wedding preps on your to-do list? You've come to the best place on web universe! Weddingsatwork.com is the mother of wedding pit stops because we've got your covered! Beginning with the community of soon-to-weds, you are definitely in good company. We also have a comprehensive roster of wedding suppliers all within a click away. We'll give you the low down on trends, tips and advices. So get the best info on weddings right here.
Be a WaWie! The WaW Yahoo and Facebook groups welcome you!
WaW PRODUCTS
---
When it comes to detailing your wedding preps, W@W has got you covered with our unique list of products.
VIEW
---
---
Find us.
PO Box 233 Greenhills Post Office San Juan 1502
---
SMS us.
---
Email us.